Top Advices for Creating Individual Learning Paths
Published: February 11, 2022
Updated: September 05, 2022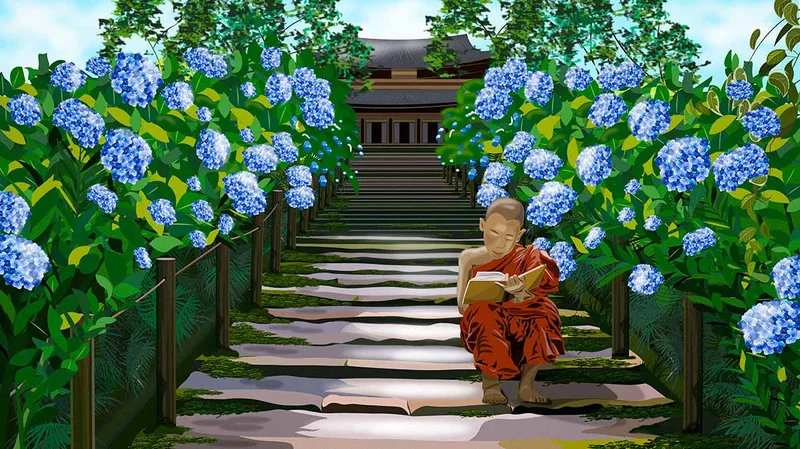 Learning Paths are a well-known technique used by successful businesses worldwide. They are focused onto mentoring and teaching personnel with different knowledge backgrounds and experience. Now, let us dig in and find out if they are such an effective tool.
Nowadays, businesses are becoming increasingly knowledge-demanding as organisations need to ensure that their performance is consistently profitable and keeping up with market changes. Business performance cannot improve without improving employee performance. In other words, if your employees do their jobs well, your business does well too. Learning pathways are a resource to focus on individuals and their impact on the business, while enabling them to achieve their career goals. With all that kept in mind, you can develop a better working environment with enhanced employee satisfaction and company efficiency, without losing any time. Simply, a strategy that should not be left behind.
Learning Pathways Defined
A Learning Path can be defined as a carefully constructed road map dedicated to a training program from the beginning of a course to its successful completion. Learning Pathways divide the whole course in LMS into chunks, sections, and sessions. There you can adopt different modes of teaching according to your company needs.
This kind of training can be classroom based, run with content that's been generalised to suit a large and mixed audience, but can also be powered by an eLearning Platform which is a system of teaching based on electronic sources.
A Learning Path in an LMS or eLearning Platform has the potential to reveal the best interests of the people participating. As an example, if a company has a free eLearning Portal access granted to their employees to pick and choose the training that they want to undergo upon their interests, the seniors and managers can easily relate to those results later on and understand what the strengths of their teams are. This can save both time and money in future recruitment and job promotions. On the other hand, mandatory company training should be taking place to meet standards and compliances for a specific position.
For example here's a Learning Path for a new customer service executive:
Customer Service Foundations
Customer Service: Problem Solving and Troubleshooting
Building Rapport with Customers
Customer Service: Call Control Strategies
Customer Service: Handling Abusive Customers
Creating Positive Conversations with Challenging Customers
De-Escalating Intense Situations
Customer Service: Serving Customers Through Chat and Text
Now let's consider all of the above training completed, but an employee is facing significant issues with "Call Control Strategies" as an example. In this case the problems may be caused by a lack of sufficient information within the initial training or simply the individual is having problems in this area. In order to address this issue a Personal Training Path can be created, to help the individual perform better in the problematic area, as well as maintain good overall performance in the workplace. A good LMS should always consider Personalized training options for the employees struggling in any area of their everyday duties.
It is vital to display learning content in a frame that the learner is familiar with as this will help in decreasing learning time. Each person has different learning perceptions (visual, sound-related, reading/writing and kinaesthetic). If you take the time to recognize each individual's methodology of learning, you may be able to attain reasonable shapes of specific training. Personalisation suggests that a learner's strengths or shortcomings are embraced inside a set time-frame in achieving an objective or a goal.
The Power of Personal Learning Paths
People like to see a path toward progression. This is true regardless of the circumstance. They could be progressing in their career but it is just as likely that they want to progress in a hobby or talent. In our current educational world, learning pathways help to accomplish this progression. According to Rughinis (2013), learning pathways provide both tails and conditionality for learners. In other words, they help learners to see where they have come from and where their learning path is expected to go.
Another point will be to understand the significance of Personalized eLearning as in LMS. This will eliminate the need of hiring a third party company/agency to conduct the training path or any sections of it. All of the needed learning material will be already uploaded and classified into online modules or micro-lessons.
Employee-Oriented Learning Improves Employee Engagement. LinkedIn's 2021 Workplace Learning Report shows that 76% of Gen Z employees 'learning' as a key to their career success. The more an employee is learning the faster they achieve mastery of a topic and a personalised learning path plays an important role in that.
Creating Learning Pathways
A well-established LMS (Learning Management System) is crucial for developing Learning Paths. The concept of a Learning Pathway always begins with the end in mind. You need to target the main points that your course will provide to your team. By doing so, you will increase your training efficiency, as well as helping your employees in having an excellent learning experience.
Firstly, build the structure of your Learning Path, this can be a block diagram or a sequence, explaining each activity and its purpose. Also, each step should be mandatory before accessing the next learning activity that's in line. Different interactive exercises and tasks should be built into the path. This will ensure that the training is being followed promptly.
Related Industry
The Pathway must be role and goal-based, but must not be shaped to a single skill set. The Learning Path must be a diverse and cross-functional variety of learning activities. This will help your team to gain a broader understanding of your business's operation and their valued place in it. For example: training a sales executive should include: compliance training, process training, product specifications training, various sales pitches, proper use of CRM and reporting tools, soft skills, team building, etc.
A good established LMS should have an appointed trainer. The trainer will have control over the enrolment and exemptions for specific learners, as well as different types of activities and other administration duties behind the Learning Path.
Simalar Case We Have Already Done
Learning Paths Prepare You for the Future
Learning Paths are the ladder to your and your employee's better selves' tomorrow.
An organisation can undergo a number of changes over a small period of time, but the right set of Learning Paths can support your company to smoothly and effectively face any transitions in management, work tools, new business demands, etc.
Of course, the employee should always be the key figure in mind, as the very purpose of a Learning Path is to help them in helping you. Once implemented, ROI and business performance will be on the rise on a meticulous scale in your organisation. Aristek wishes you good luck if you decided that this is the new step to reaching your business goals.
Be the first to receive our articles