React Native Development & Consulting
Published: November 05, 2021
Updated: May 24, 2023
Our React Native Development team develops unique mobile apps of superb quality across different domains.
Why Aristek Systems
22+
Years Of Digital Experience
Custom React Native Development
Aristek Systems offers custom services on mobile app development using React Native framework for companies of all sizes and industries. Our dedicated team aims to bring out the most of its mobile expertise to let you benefit from fully-featured cost-effective cross-platform solutions that look and feel exactly like native apps.
Full-Cycle App Development
Whether you need a custom application for iOS/Android or looking for a cross-platform solution to drive your business results, we got your back. Our tech experts in React Native development implement in-depth knowledge to deliver cutting-edge apps packed with the features you need.
Customization
We help companies to improve existing mobile applications. Our experts will evaluate your app's current code and will add customized features to introduce new functionality aligning with your company's goals and requirements.
Maintenance & Support
Our team provides ongoing and post-production support for our solutions to make sure they comply with the latest updates and trends. Additionally, our tech specialists help to identify and fix any bugs and errors to ensure high performance of the app.
Get Your Custom React Native Application
As a reliable React Native app development company, Aristek Systems offers its clients to benefit from a fast and cost-effective option for building fully-fledged solutions for the most popular operating systems. Such applications are easy to develop, update, and use, making it simpler for companies to introduce new functionality and stay competitive in the market.
From consulting services and business analysis to full-cycle development, our dedicated teams are ready to cover goals you set. We take maximum advantage of the framework's open-source nature and architecture to enable a smooth and hassle-free development process.
Since this technology allows using the same codebase for different platforms, our clients can get a full-feature cross-platform solution in less time with fewer resources utilized. As a result, a custom application tailored to your specific requirements will be built faster and at less cost without compromising its quality when working with the same dedicated team.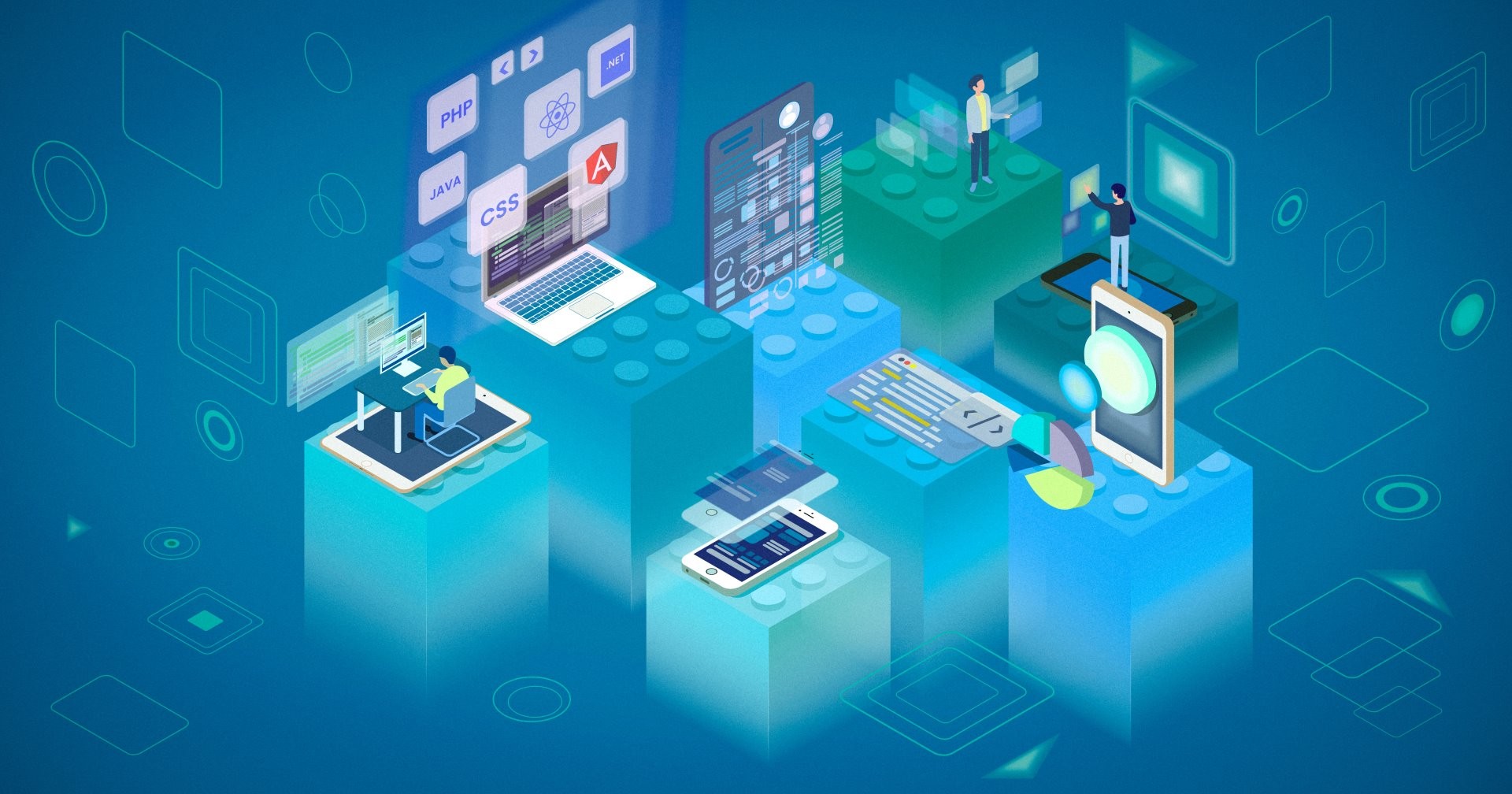 Why Choose Aristek Systems for React Native Development Services?
Cross-platform compatibility
Swift app development process
Easy to update and add functionality
Our Engagement Models
We have three key modes of engaging with our clients on React Native development:
Time & Material
Choose this model for your big ideas. With Time & Materials, you can make changes even after months of development. It's hard to predict every little detail in advance, so for large projects this model can save you a fortune.
Fixed Price
Choose this model for an MVP or a small project that we can build in a month. To get the best results with Fixed Price, make sure that you have exact project requirements with no need for guesswork. If you want help specifying your project, our business analysts can take care of that.
Dedicated Development Team
Choose this model if you want to expand your team. We'll match you with industry specific developers ASAP. What's more, 88% of our developers have 2+ years of experience. Read more about staff augmentation.
FAQ
It's an open-source framework developed by Facebook (now Meta).
With React Native, developers can build multiplatform applications while using the same JavaScript codebase. Developers don't have to start anew whenever they expand to a new platform.
When you build a native app (say, for iOS or Android), porting to another platform will require starting from scratch. But with React Native, the code can be reused for building apps for other platforms.
What are the advantages of React Native?
To a business owner, the main advantage is good application quality at a lower cost. With React Native, developers reuse parts of code when building multiplatform applications. This saves development time and costs.
Developing a mobile application with React Native will be 30% faster than building two native apps. This makes development services cheaper.
Another advantage is hot release. With it, developers can see what they create right away. This makes communication with a client more efficient.
Are there disadvantages to React Native?
Like everything in the world, React Native has its pros and cons. Here are the cons:
The application will take up more space on the disk drive. To solve the issue, developers can use fewer third-party libraries.
The launch time can be slower. To tackle this, developers can use fewer dependencies and choose faster components.
The performance difference is not drastic, though. React Native performance is near-native. That's why companies like Tesla and Salesforce build their applications with it.
What apps are built with React Native?
Some of the companies that use React Native are:
Facebook
Instagram
Salesforce
Wallmart
Wix
Skype
Tesla
Bloomberg
I have a native app. Can I switch to React Native?
Sure. To do that, you'll need to integrate all your current native apps to React Native.
Though, in some cases, it'd be more efficient to build another native application. Get in touch with our React Native experts to find the right solution for you.
Will you sign a Non-Disclosure Agreement?
Yes. We value your privacy and sign an NDA.
We can start right away.
Typically, we begin at the discovery phase. At this stage, we study your goals and analyze the market to make sure that your product will be top notch.
If you already have your SRS (software requirements specification) and TDS (technical data sheet) documents ready, we can start designing and developing your product.
How to choose a React Native software development company?
Think about your business needs and make a list of companies that work with React Native. Compare their expertise and prices. Try to validate their claims and check the company's reputation.
See if they are interested in your end business goals. The more questions they ask, the better.
Being a software company ourselves, we are a bit biased here. Still, we are an ISO certified company. We have 40+ long term projects, and we still support many of them.
Do you have more questions?
Do you have more questions?