What Are the Benefits of the eLearning Software Development Outstaffing?
Published: May 04, 2022
Updated: September 05, 2022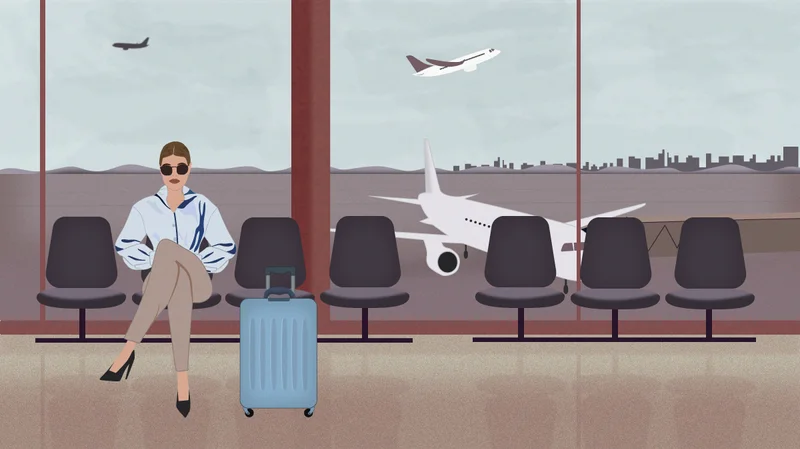 Introduction: Outstaffing over the Years
In this competitive world with a massive number of people in business, developing effective and trustworthy software has become one of the most essential requirements for organizations. They are constantly required to come up with a new set of skills every day to keep their customers and employees engaged and connected. To stay up to date, the employees must have the strong resources to draw on. Generally, these organizations choose to either create in-house software or out staff the software development.
However, today's industry is rapidly growing due to a variety of unexpected conditions, such as the covid pandemic. Research states that more than 70% of businesses are outstaffing partners to meet their deadlines and stay on top of their services.
Outstaffing in the eLearning Industry
Now in this time of strategic partnerships, market leaders are more interested in networking with reliable software development services providers instead of keeping everything in-house. The trend of outstaffing an eLearning software development is rising because of a good reason. In this article, we will break down some of the most interesting benefits of outstaffing eLearning software development to help you understand the importance and value of experts' help.
How Effective Is Outstaffing eLearning Development for Your Business?
Investing in eLearning professionals offers a variety of advantages to the eLearning industry. It is the most effective way to optimise your business goals. Do you have a talent pool in your organization to rely on, or do you feel the need of hiring an eLearning development team to get top-notch expert services? To understand your business requirement and make an informed decision, look at these benefits of eLearning outstaffing we have listed.
1. Cost-Saving
Getting to cut down on costs is one of the biggest advantages of outsourcing eLearning development. Outsourcing eLearning development is common in organisations that don't have enough resources or skilled team. Even those team members with enough talent and experience still need specialised training to meet the needs of your organisation. Providing them with additional training and investing in latest resources doesn't only cost you effort but requires you to spend hefty amount of money.
By outsourcing eLearning development, you can access both human resources and technological resources required for the job. You can reap the benefits from a variety of modalities, including Virtual Instructor-led training VILT, Augmented Reality AR, Virtual Reality VR and much more that typically are not available in-house. By outsourcing these facilities, you can save a lot of cost.
You will need to spend 3 times more money for hiring full time specialist, workplace arrangement, advanced training and social guarantees than you need for outsourcing e-learning development and paying exclusively for the work.
2. You Can Expect the Guaranteed Result
eLearning software development is the same as other development projects, such as website development and app development, which require a lot of expertise in a specific field. When you hire a third-party provider who is well established and well experienced, you always get better results according to your expectation.
However, they must understand your business, your goals, and your target market. By out staffing an expert and experienced team, you may leverage the abilities and knowledge that your employees might not have.
Hiring someone that's best suited for the job brings exceptional expertise and qualities to make a unique image of your organisation in the eyes of your audience. Since eLearning development is an area which requires a lot of experience and specialty, oustaffing may provide you with a good chance to informed on newer practices and trends, which In turn, allows you to remain more relevant and up to date with all that goes on in the eLearning industry.
3. A Wider Range of Content
Producing an engaging and specific content can be a daunting task for companies. However, outsourcing e-learning development brings an increased amount of expertise via professionals. These professionals can help your company bring wider range of relevant content and break down the complex terminologies into understandable language that your audience can understand and grasp. You will have the knowledge of the latest trends, so you know how can you make your software unique, engaging and the best. By outsourcing e-learning development, you will get a much broader range of skills and expertise from an experienced specialist developer. These include technical skills, training skills and creative skills, particularly in relation to understanding the best possible techniques.
There are several reputable and well-known companies like Coursera, Lynda, SkillShare, and Udacity have reached this level because they made a smart move and outsourced eLearning software developers instead of wasting their time and money. Similarly, Docebo is known as one of the top Canadian companies, (with a fast UK and European expansion), who have outstaffed eLearning developers. According to a report by Docebo, up to 42% of companies prefer allocating a handsome percentage of their budget to e-learning outsourcing because they know the value of hiring an experienced and trained eLearning professionals.
Macmillan Education and HarperCollins are two of the leading global educational and professional publishers, thanks to the help of outsourced skills, their popularity and stats continue to grow in the world of education. Moreover, Walmart, Wrike, and Coca-Cola are few of the famous globally-operating companies that believed in the practice of outstaffing.
Related Industry
4. Increased Productivity
No matter how skilled and experienced your team is, continuously developing eLearning content can be challenging, demanding, time and money consuming, especially as you may come across a common encounter, writer's block, which is an unavoidable downside of having to generate constant and fresh content every day.
However, if you were to opt for outstaffing eLearning development, you can stay more productive because of the minimized risk of generating and having to deal with repetitive content. Even when you have your specific idea and structure in your mind, the expert developers showcase enough skill experience to express your vision on your software. They might have concepts and ideas that you may never have considered before.
So, without spending extra money and wasting time, you may improve the quality and quantity of your work with the help of expert people with fresh and innovative ideas. The out staffed team with dedicated experts ensures a better result in a shorter time, which eventually helps you manage time effectively and complete projects on time.
5. Improve Your Focus
elearning software developers' outstaffing makes it much easier for you and your organisation to leave the difficult work to experts and focus on other primary functions that require your investment of time and money. For example, if you are a training company and you offer training services, then spending time on developing software and web content for your organisation would be a waste of your time and effort.
Instead, if you focus on giving your valuable time to providing training services and outstaff expert developers for the technical work, you can focus more on important tasks. Out staffing software, development experts provide you with freedom and flexibility to enhance and improve the core functions of organisations. Moreover, you can scale up and down the required team as per the needs and requirements of your e-learning goals, which means, increased productivity within the organisation and better results in the end.
Conclusion
The companies that deny the value of outstaffing elearning software development will encounter a variety of challenges in their work-life because of increased costs, repetitive work, reduced productivity and declined quality. Such problems in the long run can put organisations in a disadvantaged position and destroy their reputation.
We all understand how the right team can help your business soar and reach newer heights in no time! Credible organizations like Aristek Systems offer custom software development to several industries including educational institutions. Their effective school management system that provides reliable administrative and academic analytic solutions can be the real deal for e-learning based schools. Get in touch to know more!
Be the first to receive our articles