New Approaches in Staff Training in 2022 & Beyond
Published: July 14, 2022
Updated: September 05, 2022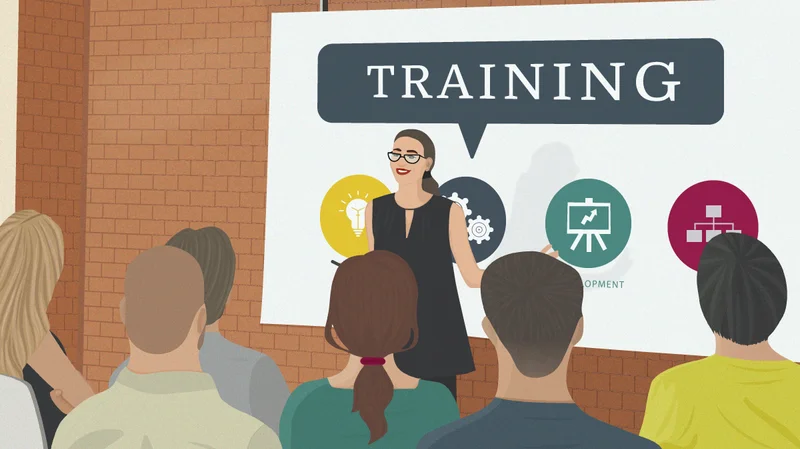 The times are changing, and so is the business world. There are innovations and new approaches in staff training that make it easier for team members to grow and make meaningful connections within their company. To create a strong and reliable workforce, proper training is needed; the more up-to-date the training approach, the better the responses from your customer.
3 Key Reasons Why You Should Invest in New Approaches to Train Your Staff
A team is only as strong as its weakest member. To create a team you can boast of, you should have a step-by-step plan to help them level up their skills and add newer skill sets to the ones they already have. According to an industry study carried out by the Lorman team, In order to stay employable, 74% of workers are willing to retrain or pick up new skills. Beyond this, here are some reasons you should invest in developing the skills of people on your team.
1. Improved skill equals improved productivity. One thing employers should never forget is that when your staff is well equipped to carry out their duties, they tend to perform better than those who aren't. This is obvious as better trained employees are more productive than their counterparts.
2. Better training results in increased profit. The team with more productivity would also make more profit. This is a no-brainer.
3. Improved training helps to create a desirable work culture. In 2022, one thing that is important to your staff is their work culture and environment. The right approach to training would help.
3 Myths About Training Your Staff
There are a couple of myths that are attached to training your staff. These myths might have been facts in times past but hold little or no weight in this changing environment. Here are three of these common myths
1. Training is expensive. Old approaches in staff training are often capital intensive as they involve a lot of logistics. This is not the case with newer approaches.
2. Training would disrupt workflow. Some employers believe taking time off for training would be bad for business. This is quite the opposite, as properly trained employees are often more productive and contribute more to the company's progress.
3. Staff will leave after being upskilled. This is sometimes considered a valid fear, but in truth, employees feel a responsibility to their employers when they get better through them.
5 New Approaches to Staff Training
Out with the old, but what new approaches to staff training can help bring out the best from your staff in these modern times.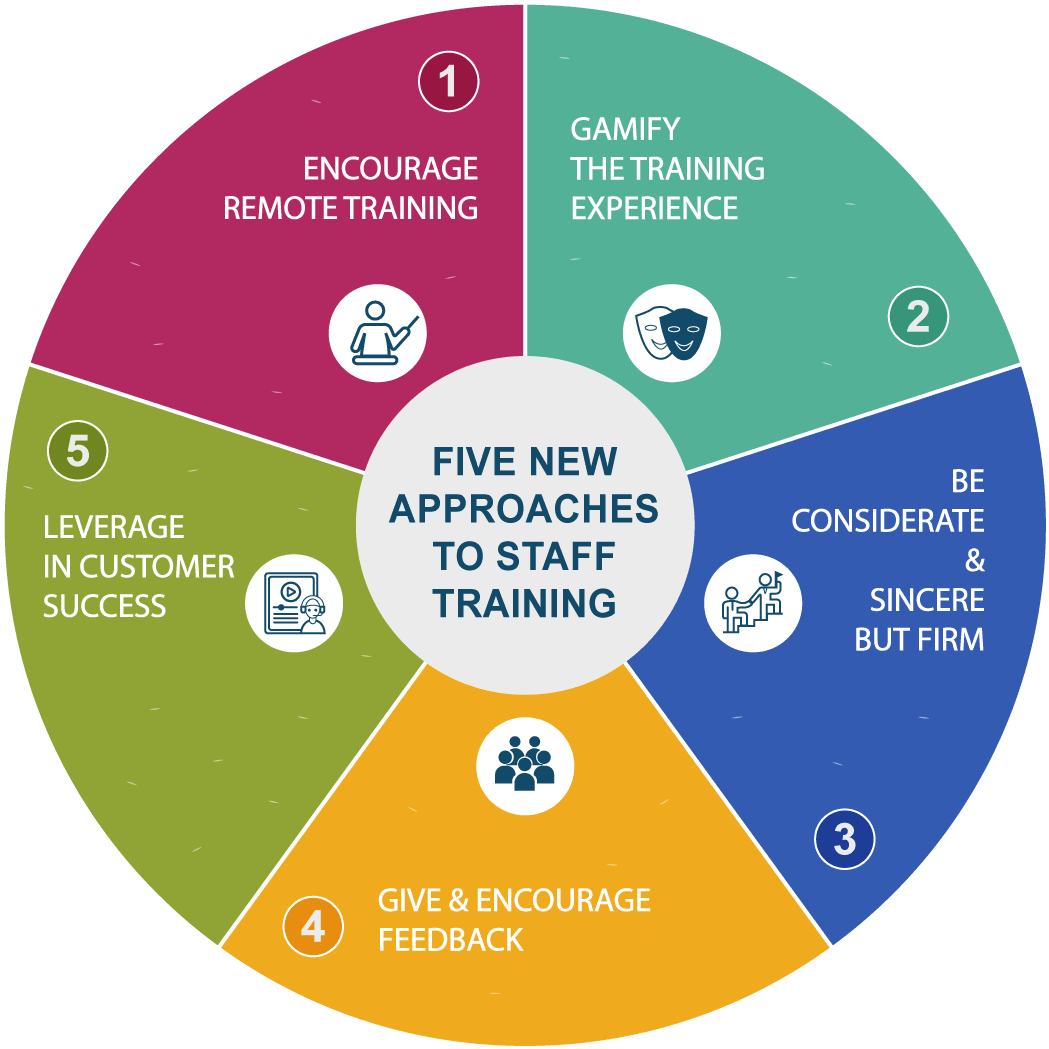 1. Encourage Remote Training
In the wake of a worldwide pandemic, many workers have become used to a remote working system. This can also be implemented in training for staff.
Applications like Zoom, Lectora, Docebo, Google meet, Knowledge Anywhere, etc., make it easier to hold lessons virtually and train your staff in their convenient space.
Be it an onboarding session or a general staff retraining. There are a variety of tools that can be used to conduct online lessons. Some of these apps, like Zoom, have free and paid versions. As a business owner, you might need to invest a token in a premium version of the app to maximally enjoy its benefits.
These sessions can be recorded and repackaged for future training. It does not only help to cut costs but these courses can also be used repeatedly.
2. Gamify the Training Experience
What many employers do not understand is that many times, the old ways of training are no longer accepted or enjoyed. People lose concentration fast, and learning has to be made memorable to keep their concentration.
Gamification does just that. Here is a short definition if you have never heard the word gamification. It refers to the process of infusing some aspects of gaming into another activity, in this case, learning.
It is pretty effective, and people who seem to use this method see results. This is a new approach to staff training that is sure to yield results. Use points systems, combine fun and instructional ways to learn and create a system that makes learning something your staff look forward to.
Simalar Case We Have Already Done
3. Be Considerate & Sincere but Firm
It isn't just about your teaching techniques alone or mediums, but your entire attitude as an employer. It would be pointless to introduce new techniques without introducing better training attitudes. It is vital to learn that you are training people with emotions, which plays a vital role in how they learn.
Learn to study your staff, give them breaks when needed, monitor their responses to questions and ensure that things outside the professional scene do not negatively impact their learning processes. To make this easier, there are systems that effectively improve your data collection process. WigiWare – Survey Management System helps you create forms and aids in managing the timely completion of the forms. It is a tool that would cut out the stress of manually creating forms, and it shortens the time of filling and returning forms to you. It can be used by various companies even though it was developed with the US educational system in mind.
This does not mean you should not be firm with your employees, but you should learn to strike the right balance. While employees need to be understood, they also need someone firm in charge, an employer they can trust to put them right when they are going astray, regardless of their feelings.
4. Give & Encourage Feedback Throughout the Learning Period
Inculcate a system of taking feedback from your employees. This would help better streamline their learning experience. This goes beyond just training your staff, to the entire management process. With feedback, you can customize the learning process for your staff. Feedback also increases the employees' participation in the learning process. You can build a better work culture with a good feedback mechanism in place.
5. Leverage in Customer Success
What better way to train new and existing employees than to show them the effects of their jobs on clients. Customer success stories are a great way to learn and train staff to better relate with customers.
«Understanding customer perspectives can make a big difference for most departments in your company that often don't interact with customers,» writes Susan E. DeFranzo, a marketer for SnapSurveys.
Employees can better see their services from the eyes of the clients. This would help them learn and improve client retention even if they are not directly dealing with clients.
Related Industry
Conclusion
Learning and staff training in the workplace is constantly evolving. Learning to adapt new approaches to staff training is crucial for you to grow your business. You should learn that there is no fixed status quo to training your staff, and training them with newer techniques and approaches would lead to a more future-facing business for the long-term.
Be the first to receive our articles