PHP Development & Consulting Services
Published: November 05, 2021
Updated: November 10, 2022
We provide a diverse range of PHP application development services, with the support of our skilled web application development Professionals.
Custom PHP Development Services
Whether you need to design a custom web solution from scratch or want to upgrade an existing application or move it to a different framework, our PHP development team will have you covered all the way up.
PHP Consulting
Leverage our consulting services to let us identify your company's current business state and find a solution to cover your key pain points. By leveraging our PHP experience, we perform thorough business analysis and metrics evaluation to come up with a perfect strategy.
Custom Software Development
Our experts provide custom PHP application development services to cover your key company's needs. We offer simple yet powerful solutions designed from the ground up. From fully-featured web apps to SEO-friendly websites, Aristek Systems turns your ideas into high-performing projects.
Migration
If your existing apps require an update for the latest PHP version or the newest version of your framework, we can help. Our engineers will help to increase the performance and enhance security of your apps.
API Development & Integration
From custom PHP API development to third-party system integration, our dedicated teams get you covered. We provide secure access to third-party apps in order to enrich your solution with more features and additional functionality (maps, payments systems, etc.).
Quality Assurance & Testing
We implement the latest technologies and tools in quality assurance to make sure your products work perfectly under any circumstances. Our experts enable continuous testing of software within the development process to eliminate any bugs and errors before its initial release.
Maintenance & Support
Aristek Systems provides support both for the newly adopted and existing solutions to make sure you keep up with the changing market demands. Continuous app updates will help your company stay ahead of the game in a highly competitive environment.
Get Your Bespoke PHP Software Solution
The Industries That We Serve
Take advantage of our full-cycle PHP software development services, as we help you develop web application targeted at creating the best user experience for your clients while maximizing growth for your business. We have a team of skilled PHP web developers who use the available open-source features in PHP to develop distinct web applications. At Aristek, we have a team of expert PHP developers. Our PHP development team offers custom PHP web development services that integrate finely with newer and existing web applications by leveraging powerful libraries.
Unrivalled PHP Services Available
A leader in the industry with over 22 years of experience, Our PHP development personnel are knowledgeable and skilled in a wide range of languages, libraries, and frameworks that operate well with or alongside PHP. We help you develop your web apps with the right PHP Frameworks based on your needs and demands. With over 130 qualified staff and over 100 projects completed, we can promise that your web apps will be top notch.
Symfony
Packed with various features, Symfony is your choice if you are looking to develop scalable web applications. It comes with reusable PHP components, stability, and database engine independence. Highly flexible too. You don't have to bother your head about your web outlooks across devices.
Zend
The Zend framework is transitioning to the Laminas project; it features structured and reusable codes. Its codes can be transferred to other frameworks without stress because it follows the PHP Framework Interop Group (PHP-FIG) standards.
Laravel
Laravel is a free and open-source PHP web framework. Its notable features include encryption, hashing, etc. Laravel offers an excellent development environment without the need for PHP installation. You have access to a modular packaging system with a dedicated dependency manager.
CodeIgniter
Fast, lightweight, secure, and flexible, this framework is ideal for those who want their web app done quickly and without stress. You have access to an intuitive design environment with almost everything set in CodeIgniter. It has a system that allows you to speed up your apps too.
Yii
Looking for something suitable for virtually all web applications, Yii has your back. Yii stands out when developing large-scale web applications like forums, portals, or content management systems. With you, you have access to a wide customization range.
Talk to Our PHP Software Expert
Talk to Our PHP Software Expert
Does Your Company Need Accelerated App Development Service?
Aristek can provide your company with access to professional and competent PHP development teams capable of producing both simple and complex PHP applications.
As a leading PHP application development company, Aristek Systems offers you to work with the most experienced professionals who have spent years mastering their programming skills and delivering solutions of all sizes and complexity. Leveraging the open-source server-side nature of the language, our team crafts engaging apps and user-friendly websites at lower costs and on shorter timelines.
Utilize the talents of devoted, well-screened, and experienced PHP developers for your company to create PHP apps that are compatible, developer-friendly, and easily accessible with reusable code.
Hire dedicated PHP developers who master various PHP frameworks, including Symfony, Zend, Laravel, Yii, Codeigniter, and other latest web development technologies like Angular, React, and more on a monthly basis hourly, or project-based basis for timely deliveries.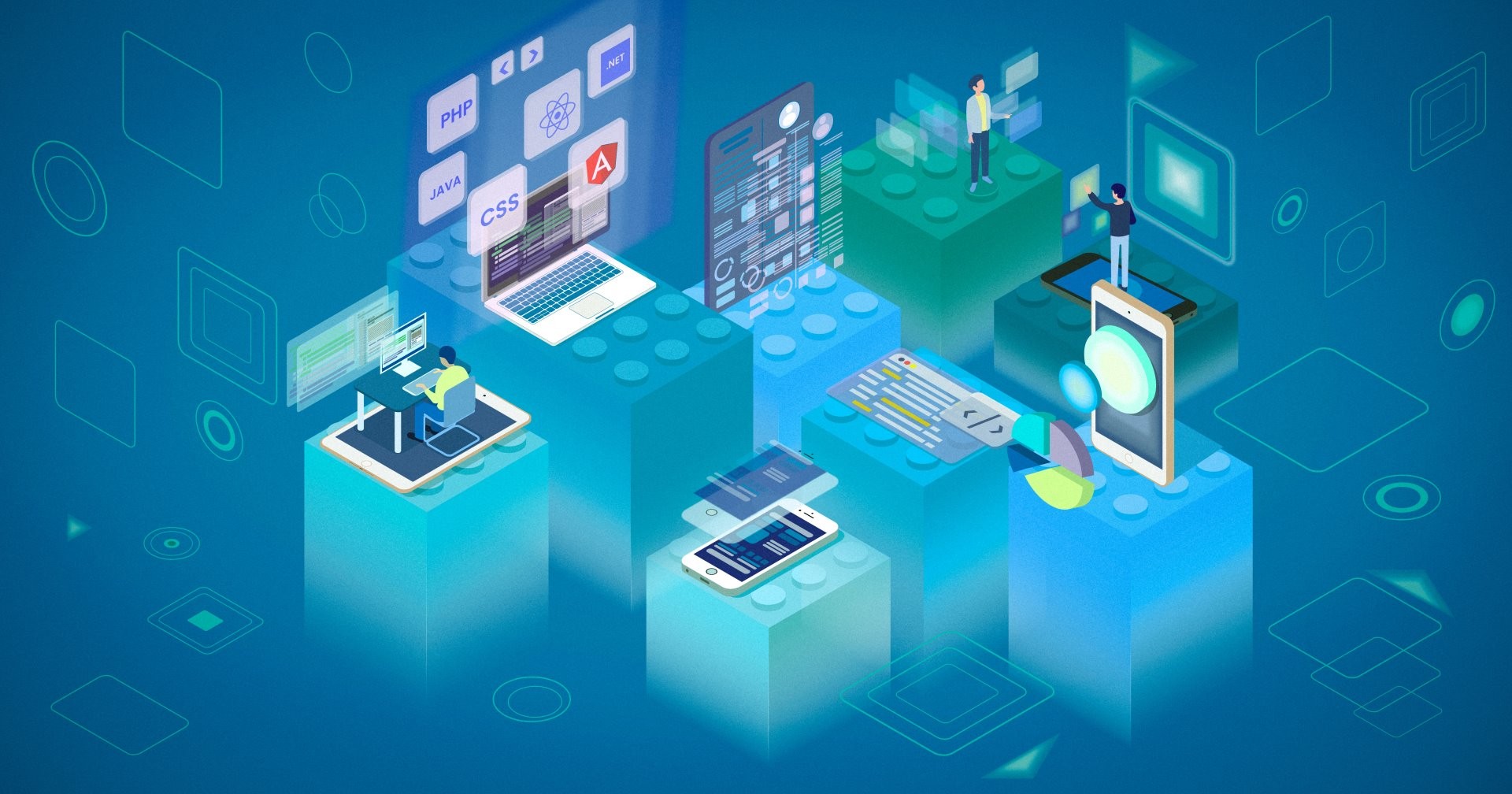 Why Choose Aristek For PHP Development Services?
Compatibility with any type of operating systems
In-built database support
Decreased development costs
An extra level of security
Why Aristek Systems
22
Years Of Digital Experience
88%
Middle & Senior Engineers
Our Engagement Models
We have three key modes of engaging with our clients on PHP development:
Time & Material
Choose this model for your big ideas. With T&M you can make changes even after months of development. It's hard to predict every little detail in advance, so for large projects this model can save you a fortune.
Fixed Price
Choose this model for an MVP or a small project that we can build in a month. To get the best results with Fixed Price, make sure that you have exact project requirements with no need for guesswork. If you want help specifying your project, our business analysts can take care of that.
Dedicated Development Team
Hire developers if you want to expand your IT team. Most of our developers have 2+ years of experience and specific industry knowledge. Read more about staff augmentation.
FAQ
Which PHP technologies are you specialized in?
Our team has created PHP websites using many frameworks. Our diverse staff of web developers is skilled in a variety of areas, including PHP Frameworks (Symfony, Codeigniter, core PHP, Zend, Yii, Laravel, and others), CMS Development.
Do you provide PHP maintenance and support?
Yes, besides developing your PHP based web applications, we also offer top-notch maintenance services and support for our clients based on their preferences.
We provide maintenance support for PHP projects in the following areas:
PHP upgrade;
PHP code optimizations;
Performance improvements;
Bug resolution;
Project enhancement and back up.
Do you have any experience redesigning websites and web apps using PHP?
As a top PHP development firm, we have simplified the procedure for updating PHP websites. Our PHP expert will first do a thorough audit of your current website's infrastructure. After conducting the necessary research, our PHP technical lead will determine the most appropriate PHP technology and provide an appropriate upgrade model.
What are the advantages of PHP?
PHP is a free and open-source platform with numerous benefits, including no licensing fees, low hosting costs, straightforward usage, easy integration, compatibility, efficient performance, and improved speed, as well as the availability of numerous enterprise-grade open source frameworks, such as Joomla, WordPress, Drupal, Typo3, Magento and Moodle. In addition, it offers the largest community that makes it easy to discover PHP developers throughout the world.
What kind of solutions can you build using PHP?
Our PHP developers have experience with the development of tailor — made PHP applications, such as those for enterprise-grade solutions, eLearning, logistics, Oil & Gas, and more, each with their own set of one-of-a-kind features and functionalities.
We are an established PHP web development company in Lithuania, and as such, we are able to provide our clients with scalable and high-quality PHP apps that meet their specific requirements.
How do I hire PHP developers?
We have the leverage of hiring offshore PHP developers. We can easily take stock of your team size, the time frame, experience level, skill set and other important factors and help you reach out to developers that fit your needs. We'll match your PHP web developer profile with the most qualified expert in our database.
Once the resources are finalized, we will sign an NDA (Non-Disclosure Agreement) and a project agreement, as well as commence a project kickoff call for a thorough project understanding, sprint design, and development.
How do you maintain my project confidentiality?
Before the customer discusses their project requirements, we sign an NDA (Non-Disclosure Agreement) to protect the project's originality, privacy, and secrecy.
Which locations do you provide PHP development services in?
We ensure on-site presence to deliver high-quality PHP development services to our major target markets in North America (the United States, Canada), European Union (Germany, France, the Netherlands, Switzerland, Austria) and the United Kingdom, GCC (UAE, Saudi Arabia, Oman, Qatar). Also now we are discovering the new markets like Turkey, South Korea, South Africa, etc.
We are a Lithuania headquartered company with offices in Irvine (United States) and Dubai (United Arab Emirates).
Do you have more questions?
Do you have more questions?
Talk to a Web Developer Expert