Ready-Made LMS Vs Custom: What To Choose & When In 2022
Published: January 28, 2022
Updated: March 13, 2023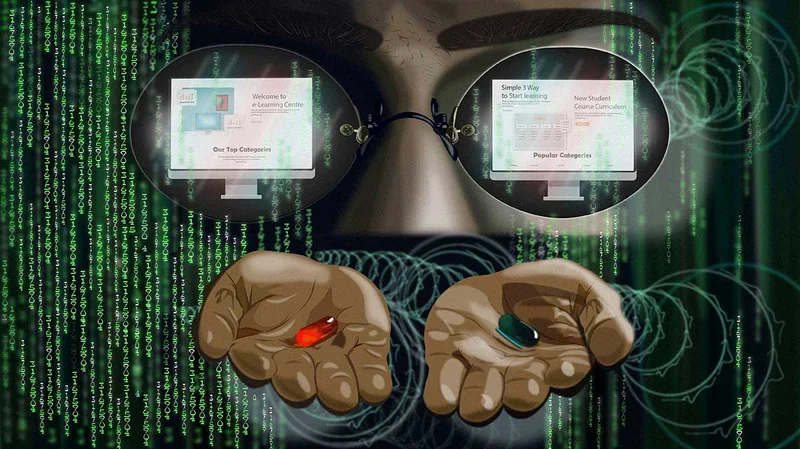 The difference between digital and in-person education got even sharper since the pandemic started. It brought major changes to the learning industry and affected both corporate and academic training. However, as the organizations struggled to adapt to the new conditions, another problem arose: what approach should they take in the large and diverse LMS market?
In this article, we will compare the three major ways to digitize learning, provide advice on when you should select each of them, and show how custom development is organized.
LMS Development in a Nutshell
LMS — a learning management system — is a class of software that is intended for organizing and demonstrating educational materials. They provide a much better experience than a disparate jumble of content, especially on physical carriers. LMSes can include reporting, grading, gamification, automated learning paths, and other features that make them stand out.
There are three approaches when it comes to getting a learning management system.
The first is simple: buying a ready-made (out-of-the-box) solution. In this day and age, it is likely to be a cloud-based SaaS LMS that charges monthly/quarterly/yearly payments for use.
The second is customizing an open-source solution to fit your needs. For example, certain features like game-based learning are almost never included in boxed systems. But you can hire a team to modify the existing LMS for this purpose. Note that "open-source" does not necessarily mean free. It just means that the code of the system is available for viewing and changing.
The third one is building the LMS entirely from scratch. Together with the chosen contractor you will plan out and implement a unique solution tailored to your organization's processes and needs.
Boxed vs Custom vs Customized

Let's compare each option in detail.
Boxed LMS

There are dozens of possible choices when it comes to purchasing a ready-made LMS. The market is full of reliable products and new ones join the club every year. There are also free options.
These are the main advantages of this approach.
Quick start. You don't need to wait until the system is ready. Just talk to the manager, send the payment over, and start using the LMS.
Cheaper in the short term. Boxed systems usually charge regular license payments. Even If you have many users, in the short term the cost of ownership will be lower than with customized or turnkey systems.
Configurable design and interface. Modern LMSes are usually very flexible when it comes to the UI. You can change the color scheme to fit your brand, change the order of screens and location of different features, etc.
Customer support. Finished products tend to have support teams that will help you deal with any problems you might encounter.
Several payment plans. Some LMSes offer different feature sets for different prices. You will be able to up-and downgrade as you see fit.
However, there are drawbacks as well:
More expensive in the long run. The payments will add up, especially in the cases of large companies that need to purchase many licenses.
Little to no customization. Boxed LMSes are designed to be "one-size-fits-all". They might not fit your case and adding extra functionality just for you is next to impossible in SaaS applications.
Uncertain scalability. When your company grows, you might need to buy extra licenses. Some systems are designed for small businesses and won't be able to handle a heavy workload.
Inflexible. Even when there are different payment plans, there will still be cases where you either overpay for features you don't want or don't get access to ones you need.
You will have to adapt. Suppose the vendor decides to do a major redesign. Or goes out of business. Or gets bought out and absorbed by a competitor. All these events can affect your company's learning process and you will have to adapt to them.
This is the best choice in the following cases:
Small businesses. These companies don't have the budget to spare for custom development and rarely if ever, require unique features.
Standard requirements. If you don't have a need for any special changes to the instructional design, boxed LMSes will work just fine.
Schools. Primary learning organizations have predictable requirements and can benefit the most from free LMSes. Certain paid ones also offer academic discounts.
Customized LMS

Using an existing product (e.g. Moodle or Open edX) as a basis and expanding them with additional features.
It brings the following benefits:
Relatively quick. Most of the features are already there, and the additional ones will take a reasonable time to build. A middle ground.
New functionality. The entire point of this approach is to gain features that aren't present in the basic version of the LMS. These will be the ones that your company needs.
Custom design. The UI and workflow are entirely up to you. You can keep them as simple or as complex as you like.
You can use your own servers. For more control over the information, you can deploy the customized LMS to your own servers.
However, it isn't perfect:
Extra expenses. Of course, developing additional functionality will take time and money. If the chosen LMS is open-source but isn't free, you will also have to purchase licenses.
New features can be hard to implement. Sometimes integrating new functionality in an existing software is harder than building it from scratch. This can cause unexpected expenses and delays.
Customization works best in the following cases:
eLearning startups. Customizing an open-source LMS is a cost-effective way of building an educational product.
Medium businesses. Mid-level companies can afford customization and will be able to benefit from the reduced cost of ownership in the long run.
Few unique requirements. Cases that require few deviations from the typical learning process will be served well by customized LMSes.
Custom LMS
This implies building the software entirely from scratch. However, if your contractor is experienced in LMS development, they might have pre-made code snippets for certain features. This speeds up the work.
Custom LMSes have a number of important advantages:
Cheaper in the long run. The upkeep of a turnkey system costs much less than license payments for a comparable boxed one. This scales especially well in the case of larger companies. Moreover, if your company goes public, having a unique piece of software will increase its valuation.
Total control. From the architecture and feature set to the colors of the buttons, you decide how the system is built. You can plan the gamification, order unique things (VR simulations, learning games, etc.), and decide what information to store.
Tailored integrations. A unique system can be made to exchange information with other software your company uses. This can help automate processes and save a lot of time. For example, once your HRM registers a new employee, the LMS assigns them the onboarding courses.
However, there are disadvantages too:
High upfront investment. In the short term, this is the costliest option. You will need to fund the development and some time will pass before you will be able to reap the rewards.
Manage it yourself. In boxed systems, the vendor handles all the technical work for you. In custom ones, you will have to either keep an internal team for this or pay your vendor to do that.
The fully custom solution works best in the following situations:
Large companies. If you have many people to train, license payments will quickly add up. Custom systems, on the other hand, will start bringing ROI earlier.
Unique instructional design. If your prospective system uses cutting-edge approaches (simulations, game-based learning, LXP, etc.) or greatly deviates from the "lesson-test" standard, it is much more efficient to build it from scratch.
eLearning providers. If your company earns by teaching others, your bottom line will benefit from an internal LMS. Top providers (Coursera, Khan Academy, etc.) all have in-house systems to support their efforts.
Common Features

When it comes to boxed LMSes, there isn't much else to say. However, custom and customized ones need a more in-depth look.
Let's look at the typical features a vendor (e.g. Aristek) can implement:
Gamification. Adding game elements to a serious environment. With the right design, it can substantially increase engagement and improve learning outcomes.
Monetization. Business logic guiding various payment plans and integrating with specific payment systems.
Analytics. Flexible reporting of grades, financials, engagement, and other metrics.
Messengers. Internal chats for student-teacher communication or social learning.
Subscription management. Various payment plans and means to change them. This includes both client and admin sides.
Course builder. From rearranging lessons to full-fledged authoring tools.
Compliance/standard support. Following the legal requirements and industry standards (SCORM, xAPI, LTI, ED-fi).
Process of Custom Development
Suppose you have decided to order a custom LMS and contacted Aristek. After all, there are good reasons, with our reasonable rates and decades of industry experience. But what comes next?
Stage 1. Analytical Phase

The first step is analysis. Together with the client and based on their vision, we will research the market conditions, available technologies, competitors, and other factors that can affect the final product. This is needed to formulate the most efficient way to deliver the software. This is also the step where the preliminary estimate of time and costs can be made.
Stage 2. Discovery Phase

This stage is mostly dedicated to preparation. It includes documents (Software Requirements Specification, Service Agreement, etc.), architecture, designs, etc. Once the scope of work is narrowed, the estimates can be made more precise and down-to-earth.
Stage 3. Development

This is where the LMS is developed. The work goes in stages ("sprints"), with finished functionality delivered at the end of each. It is also tested for all manner of things, from bugs to security vulnerabilities. As a result, the product is solidly built.
Stage 4. Delivery

Once all the agreed-upon features are done and checked, you can go live with the product. Either you implement it in your organization or start selling it to customers — the details depend on the project.
Stage 5. Post-Launch Support

Should you require it, we can keep working on the project. This doesn't just include keeping it in mint condition. Post-launch support can include expanding the functionality, updating the software to keep up with the latest trends, technical assistance to the users, and much more.
Related Industry
Conclusion
Today teaching without an LMS puts you at a significant disadvantage compared to your competitors. Choosing the right system (in the case of a boxed one) or the right approach could be difficult. However, with this article, you will have everything you need to know to choose the direction. And if custom development or customization fits you, contact us — we just might be able to help.