US, China, UK: The Unique eLearning Market Features & Trends in Each Region
Published: June 17, 2022
Updated: September 05, 2022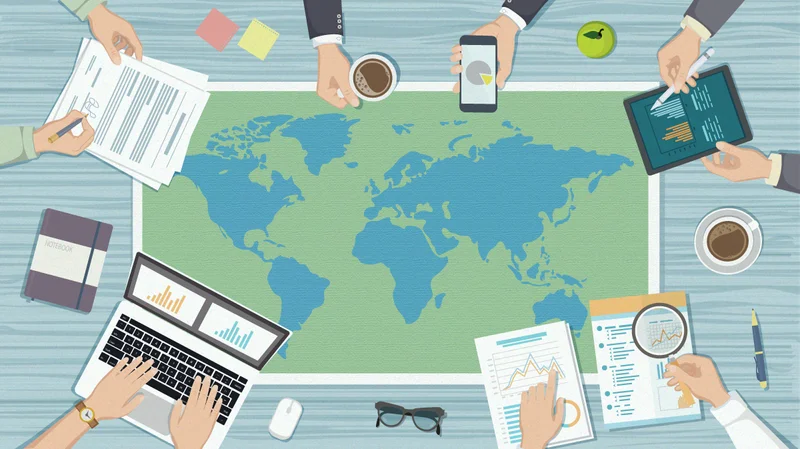 The global eLearning market is moving at an unprecedented speed. Less than 30 years ago, only 4% of companies used eLearning. Now, more than 90% of corporations use at least one form of eLearning software. With each year, more innovative learning systems that allow organisations and businesses to train and improve learning efficiency are being introduced. The global eLearning market's projection of $457.8 billion by 2026, despite being at $214.21 billion in 2021, further proves that the market is growing faster and companies are leveraging different solutions.
That said, what is the eLearning market and which countries are the contributors globally? This article will cover all you need to know about eLearning's growth and adoption. Plus, the largest eLearning markets in the world are based on geography and revenue.
This is going to be a game of numbers! Get your nerdy glasses, and let's get started!
What is the eLearning Market?
eLearning or electronic learning is a modern learning method of imparting knowledge through different digital technologies and devices. To understand the size of the eLearning market, we divide it into two broad categories:
Educational eLearning or EdTech (Educational Technology)
Corporate eLearning
EdTech involves different software and frameworks such as Learning Management Systems (LMS), mobile eLearning apps, and educational AR and VR systems. These systems are used in schools and other educational institutions.
Read More: How AR/VR Raise the Efficiency of LMS
Corporate eLearning focuses on learning systems customized for business and corporate environments. It allows business executives and employees to train and acquire knowledge from anywhere in the world, usually in their offices. Firms use these eLearning systems to induce new recruits into the system and also manage their employees.
Whether EdTech or corporate eLearning, many countries have grown over the last few years, and others are projected to pull ahead in the market.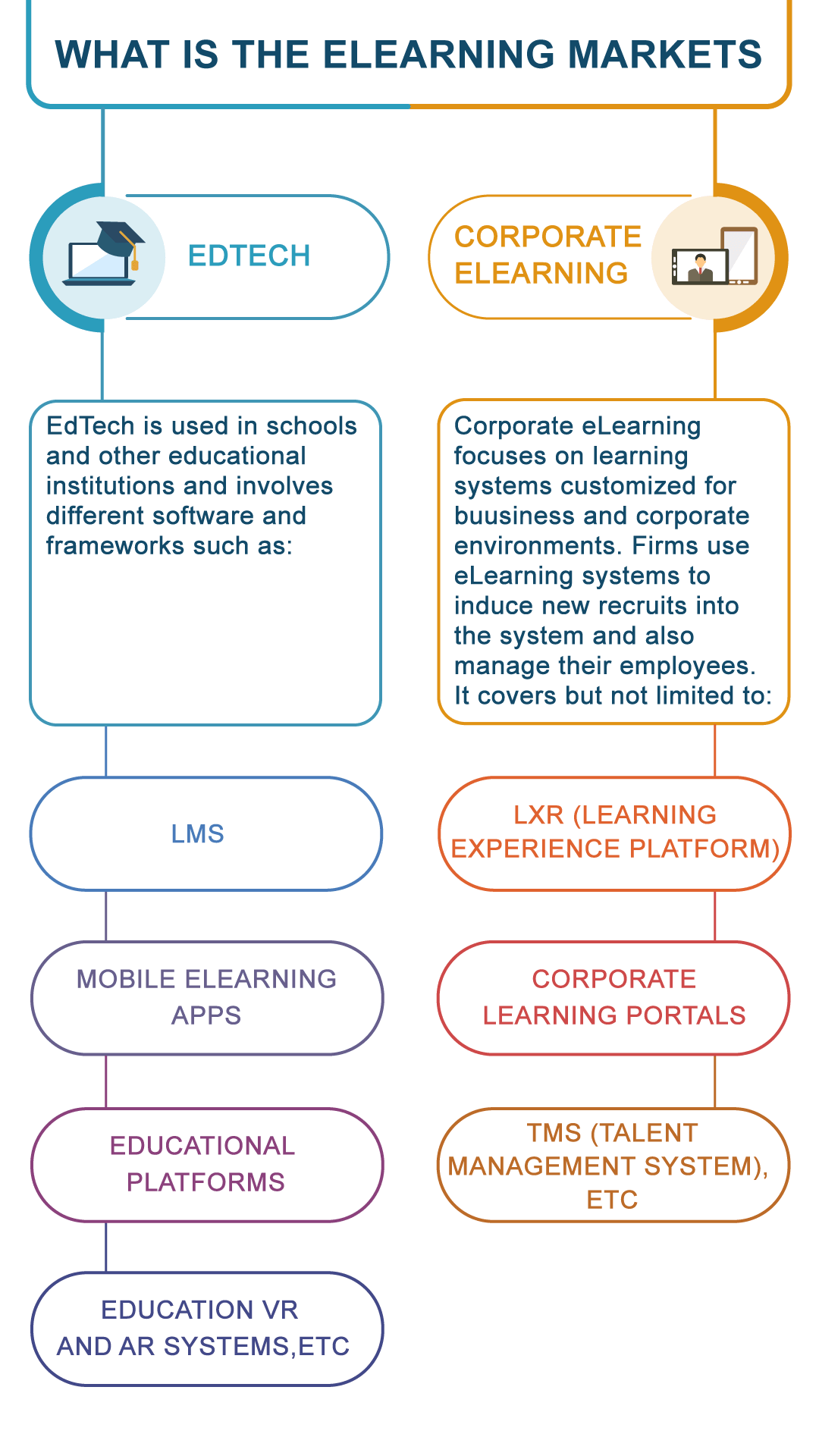 The Largest eLearning Market in the World
North America is the region with the largest eLearning market globally, with market revenue of over $94 billion. The United States is the biggest in the world, while Canada and Mexico are other key drivers in this region. And according to Market Watch, North America is expected to have an eLearning market value of $135 billion by 2026.
In terms of corporate learning, 77% of firms in the United States used eLearning in 2017, and this grew to 98% in 2020. EdTech is also a huge market in the US, with the University of Florida being the highest-ranked school. The US market isn't slowing down and is expected to grow by $12.81 billion between 2020 and 2024.
Europe is considered the second-largest eLearning market. However, Europe's eLearning market is more focused on EdTech. The availability of a well-established education infrastructure drives the European e-learning market. Several prestigious European institutions have been providing students with blended learning opportunities. As a result, there is a greater demand in the region for customized courses and content, as well as Learning Management Systems (LMS).
Related Industry
Germany, the UK, France, Italy, Spain, and Russia are the leading countries with the biggest eLearning market size in Europe. The region currently has a market revenue size of nearly $87 billion, with a CAGR of 9% between 2021 and 2026.
Read More: EU eLearning Market Growth
The APAC is the third-largest eLearning market in the world, with a revenue of more than $69 billion. Countries like Japan, China, Korea, Australia, Indonesia, and Malaysia lead in the Asia-Pacific eLearning market. 40% of the corporate eLearning market growth is projected to originate from this region.
In fact, with an estimated CAGR of 17%, the Asia-Pacific region could become the largest eLearning market in the world by 2026. China alone is projected to reach an eLearning market valuation of $105.7 billion by 2026.
South America, The Middle East, and Africa account for the rest of the market size.
How the Pandemic Has Affected the Growth of the eLearning Market
The global eLearning market has lots of potential for the future of education and training. But many factors have affected its growth so far and may still affect it. The biggest one is COVID-19.
The pandemic and its variants triggered a massive change. For example, more than 1.2 billion children were negatively affected by COVID-19 worldwide. As a result of the situation, there has been a significant shift toward eLearning as a form of education. This paved the way for technologies like automation, virtual reality (VR), and artificial intelligence (AI).
Before the pandemic, the global EdTech market was valued at about $18 billion in 2019. This moved to $85 billion in 2021. Following the rapid move away from the classroom in several parts of the world, the popularity of eLearning and the market size has grown post-pandemic.
Challenges in the Adoption of eLearning Software in Underdeveloped Countries
While the adoption of eLearning innovations is growing in many regions, especially in North America, some developing countries in Asia and underdeveloped countries in Africa are still struggling. Due to population, some countries in these regions have the potential to become one of the largest eLearning markets in the world. But some factors and challenges affect the digital divide.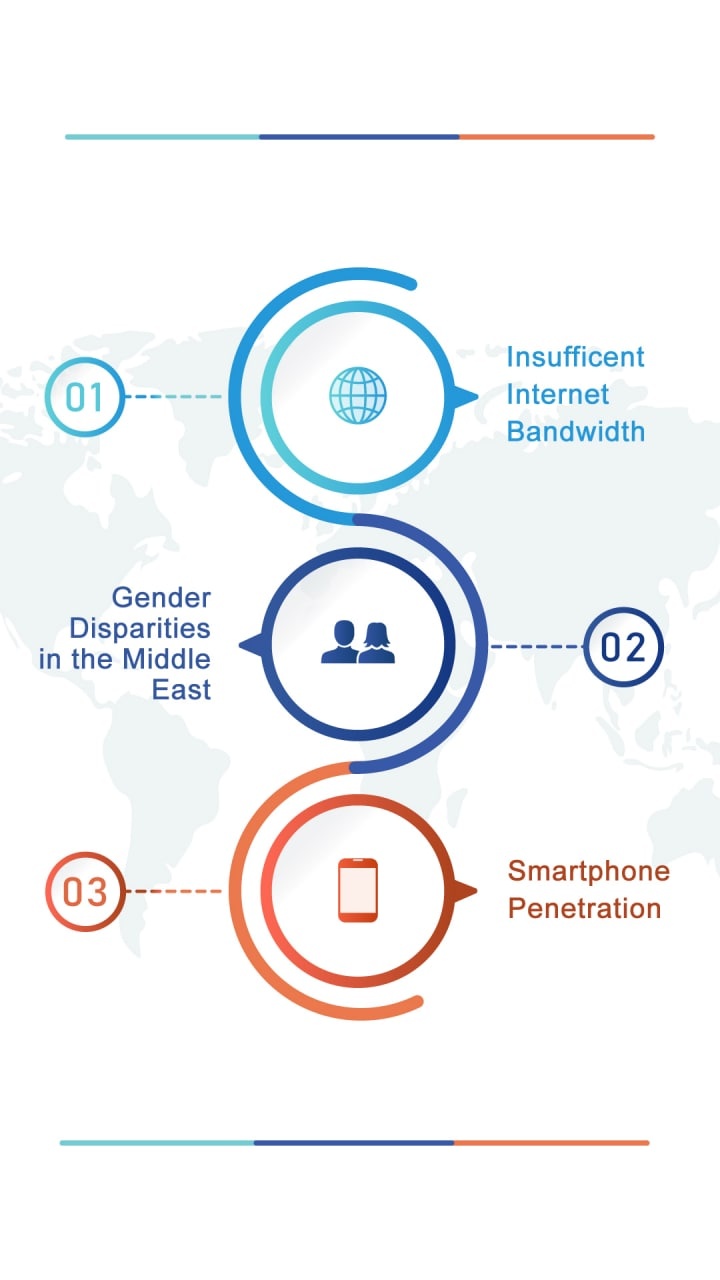 Insufficient Internet Bandwidth
Although eLearning has evolved and become simpler, there are some essential prerequisites before it can succeed. One of them is a good internet connection. But this is a huge problem in underdeveloped and developed countries in Sub-Saharan Africa and Asia.
Only around 35% of the population in developing countries has access to the internet, compared to 80% in advanced economies. Singapore, Malaysia, and Brunei are the only three countries in Southeast Asia with internet penetration of more than 80%. Statista records show that as of January 2022, Morocco is the only African country with more than 80% internet penetration.
Gender Disparities in the Middle East
Countries in the Middle East, especially the UAE and Saudi Arabia, have proven to be one to watch. With an estimated market size of $558.1 million in 2016, the region is expected to flourish at a 9.8% CAGR.
Due to the gender divide in the region, there is a scope for eLearning platforms and EdTech solutions, especially for women who are typically more interested in these developments.
Market research shows that smartphone penetration is fundamental to eLearning market growth. Although there has been an increase in the middle east and African countries, it is still nothing compared to advanced countries.
Conclusion
The adoption of eLearning systems is growing daily. More businesses are adopting these technologies because they cut training costs and help impart knowledge to their employees faster. Schools and other educational institutions are using LMS and other EdTech software to accelerate learning recovery and keep track of their students. While the eLearning market is projected to surpass $400 billion in the next few years, more estimates show that it could exceed that, even reaching a trillion.
At Aristek Systems, we have a proven track record of providing eLearning software solutions to leading institutions and firms globally. We can create custom-tailored eLearning software development solutions for educational and corporate needs. Get in touch today to learn more about how you can improve your student or employees' experience with eLearning solutions.
Be the first to receive our articles