Bespoke IT Services Streamlining Your Business Processes In GCC
Industries We Serve
eLearning
Oil & Gas
Healthcare
Logistics
AR & VR
eCommerce
What We Do
Aristek Systems helps large, medium-sized businesses and startups all over the Gulf to design, develop, and deploy software solutions tailored to their specific needs.
We also outsource our team of developers with over two decades of experience to businesses who want modern solutions that bring their ideas to life.
We develop custom software for clients that aren't satisfied with off-the-shelf solutions or are seeking to address a unique challenge.
We, as an outsourcing software development team, also provide expert programmers to the companies that need some extra brainpower and share our two decades of experience by consulting businesses on critical IT-related matters.
We develop custom software for clients that aren't satisfied with off-the-shelf solutions or are seeking to address a unique challenge.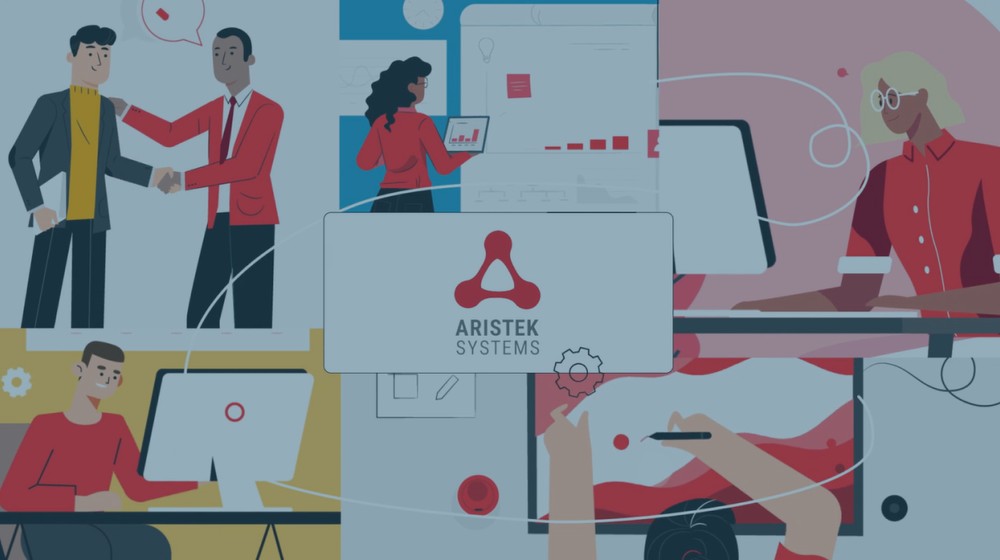 Who We Are
Aristek Systems is an accomplished software development company that provides highly-skilled, team-based resources to firms with strategic software needs. We have 20+ years of experience turning ideas into reality for companies from the Middle East.
Our team of talented developers has an average of 5 years of expert knowledge. We hire the brightest developers, designers, and product and project managers to provide our customers with the best experience at an affordable price. This, alongside our This, combined with our result-oriented approach motivates our clientele to trust our services for many years.
At Aristek Systems, you're assured of a professional but cordial working relationship and exceptional product development that will generate the best return on investment.
Our Advantages
Cost-Efficiency
As a Lithuanian based company, we have access to strong IT infrastructure, supportive business environment, and talented workforce. That's why being in a European IT hub, we can cut costs to our clients.
Communication
We work in the same time zone as you, ensuring quick replies to your questions. Moreover, we understand the Middle Eastern mentality thanks to our experience working with clients from this region.
Experienced Team
75% of our development development team has 5+ years of experience. This helps us make reliable software solutions that conforms to all your specifications.
FAQ
How to choose a software development company in UAE?
Think about your business needs and make a list of software development companies in UAE. Compare their expertise and prices. Try to validate their claims and check the company's reputation.
See if they are interested in your end business goals. The more questions they ask, the better.
Being a software company in Dubai ourselves, we are a bit biased here. Still, we are an ISO certified company. We've had 250+ projects and we still support many of them.
We are a Lithuanian company, but we do have an office in Dubai as well. If you are looking for an IT company in Dubai, feel free to contact us.
Do you have clients in UAE?
Sure, we do. To stay in touch with our UAE partners, we have an office in Dubai.
How much does it cost to build software?
This depends on your project, mostly. Software can cost anything from a few thousand to hundreds of thousands of USD, depending on the scope of your project.
Most of our developers are located in a tech hub in Europe. The abundance of tech talent, great IT infrastructure, and friendly business environment let us cut costs for our clients.
If you are in need of a cost efficient software company in Dubai, get in touch.
How long does it take to finish a project?
It depends on your project requirements. Smaller projects take a few weeks to complete, while complex systems may take a few months to finish an MVP.
When your project is launched, we can continue supporting it for as long as you need. This includes scaling up your project, releasing software updates and handling customer support.
Absolutely. As a reliable software house in Dubai, we sign an NDA to protect your privacy.
For the most part, we can start right away. In some cases, your project may take a week or two to take off. Reach out to get our timeline estimates, free of charge.
Do you support projects after the launch?
Sure, because your success is our success. You can always rely on us even after the product launch.
We strive to be the leading IT services company in Dubai. We are happy to support and maintain your product for as long as you need. This includes software updates, scaling up, customer support, etc.
Do you have more questions?
Do you have more questions?