How AR/VR Raise the Efficiency of LMS
Published: February 04, 2022
Updated: September 05, 2022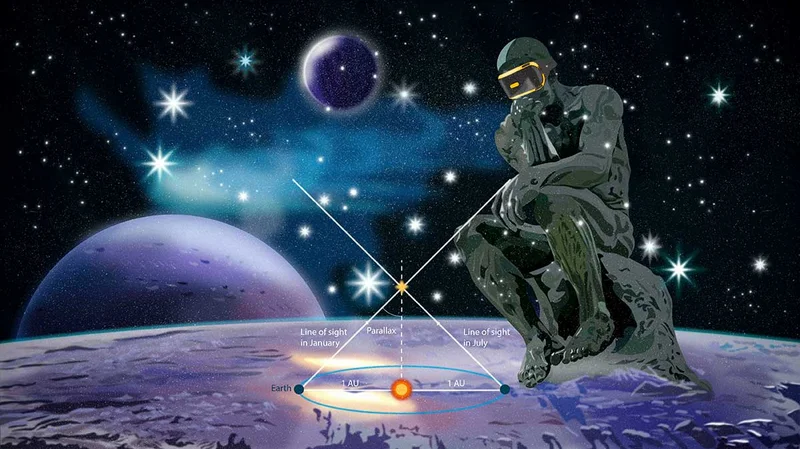 The integration of AR/VR into LMS strengthens student achievements and gives additional instruments for measuring their successes for mentors. Except for obvious and convincing benefits for your business, it gives the possibility to find out the weak points of learners for further educational efforts.
We live in an epoch when demand for learning is constantly rising, but the medium and tools of knowledge delivery turn out to be more challenging.
According to survey reports on Augmented and Virtual Reality, by 2025, new solutions will be demanded as a principal tool for access to knowledge. Thus, 86% of respondents mention extended reality (XR) as especially important for the learning process:
VR: Virtual Reality as a 3D digital space in which a person is immersed with the help of various devices.
AR: Augmented Reality as technology of projecting digital layers on reality.
MR: Mixed Reality as hybrid reality that combines actual and virtual worlds.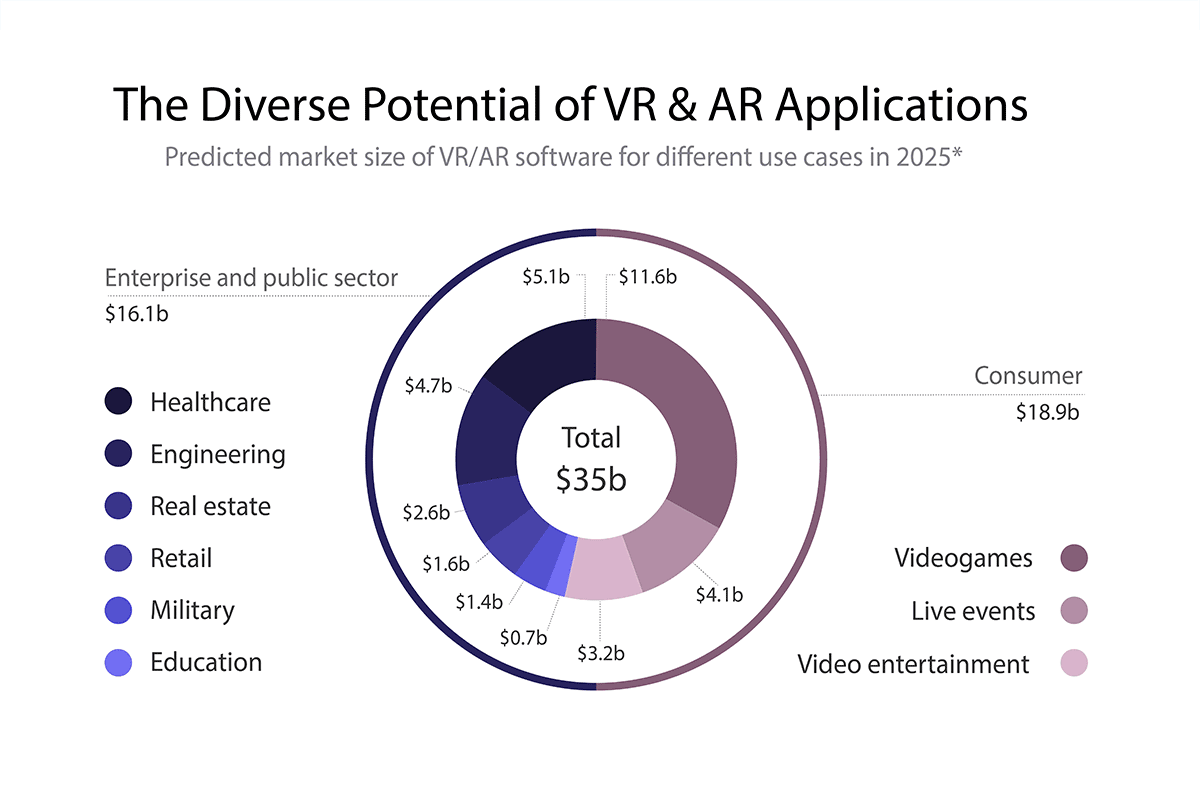 To gain a competitive edge in this quickly evolving sphere, the incorporation of AR/VR technologies into your LMS can be a decisive move that will make you a leader in your field. You can integrate them in different mixes depending on the tasks of a particular project:
The application of AR technologies is more simple since it implies the availability of simple devices.
The application of VR technologies is more demanding due to the necessity of special equipment, such as glasses or headsets.
For a better understanding of the advantages of the inclusion of AR/VR tools in the Learning Management System, we propose to consider some illustrations from the experience of different companies. You will get a detailed picture of capabilities conveyed to LMS by AR and VR instruments.
How Business Benefits from Integration of AR & VR in the Learning Process

The task of strengthening the learning experience is the main reason for interest in AR/VR for businesses. These advanced technologies are increasingly used in business activities and the learning sphere.
The integration of AR and VR into your eLearning products will help to rearrange them or transform them into the Learning Experience Platform (LXP). Besides, you will gain several benefits.
More Active Involvement

According to Wadhera (2016), contemporary mentors need to find new approaches to teaching with the transition to Experience Epoch. In contrast to Information Epoch, students now are characterised by disengagement and passivity.
Since information is omnipresent, students do not pursue it anymore. They look for experiences.
However, you can create sought-for learning experiences with AR/VR tools. They will activate learner attention and strengthen their ability to recall and comprehend.
Besides educational institutions, the corporate sector can also benefit from AR/VR technologies. Their employees will be more involved in their activities.
Thus, VR technology is used by Lenovo for the adaptation of its employees. The brand noticed that the application of this tool in the adaptation process results in better absorption of information. A new employee grasps much more information in comparison with traditional learning.
The workflow of manufacturing employees can be improved in times of quarantine with the help of AR tools. For example, remote experts could assist in some difficult tasks through the AR media. Also, self-service operations in the service sector could be supported by assisting with AR tools.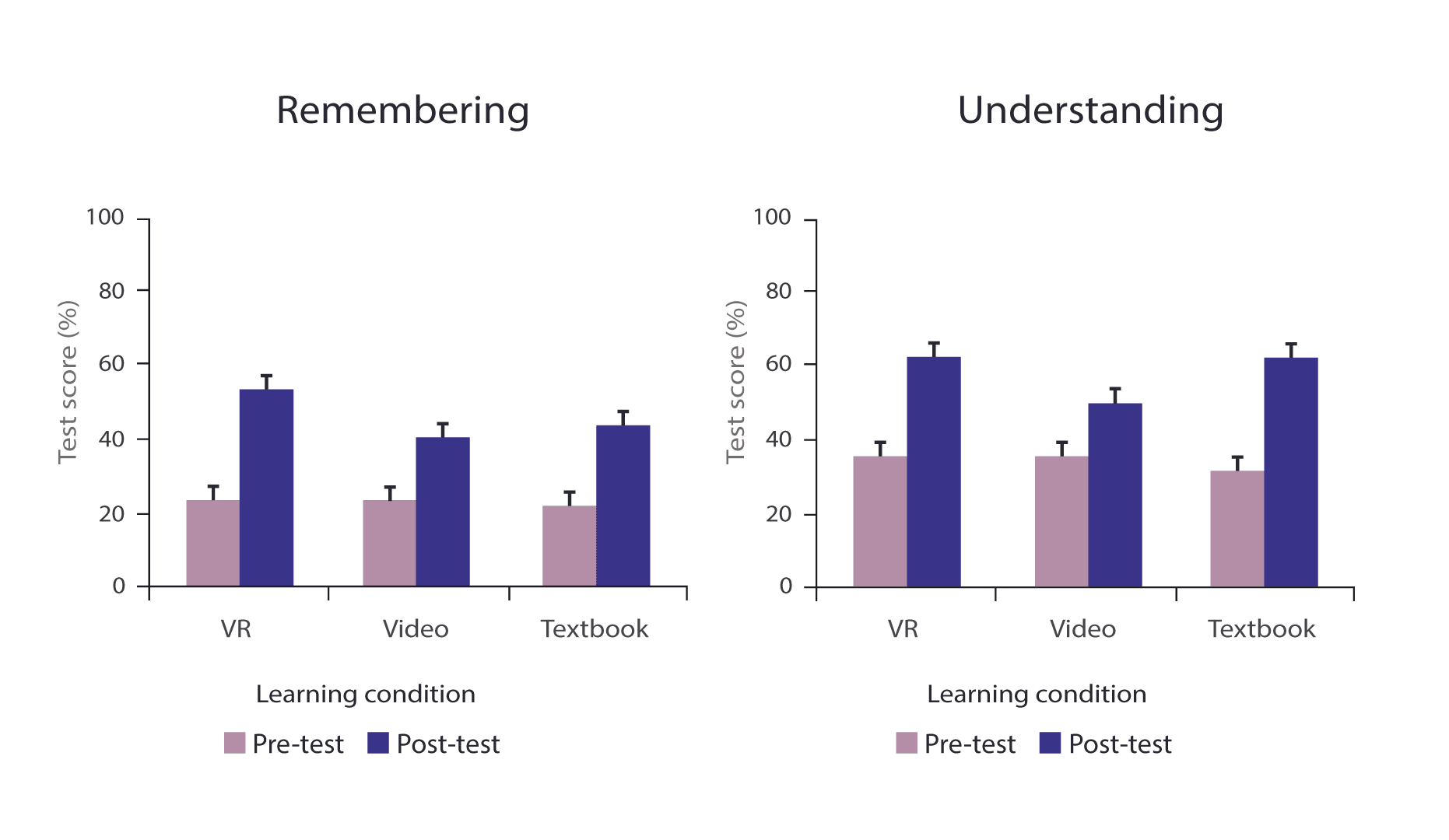 Besides, there are some other important aspects.
Due to the availability of AR/VR instruments for learners, the latter ones can try to perform particular roles that are inconceivable for them in reality.
This mechanism stimulates learners to involve themselves in certain activities that are considered by them as reaching beyond their abilities. They would prefer to abstain from these actions in other circumstances. Thus, female learners usually avoid maths disciplines.
Adaptation to Personal Needs

Students have different attitudes to gaining knowledge in digital reality. They demonstrate different results in the course of education. However, such advanced technologies as artificial intelligence can be customised according to their personal needs. Incorporation of these tools into the education process brings essential positive results:
Students are not afraid of mistakes. New experiences obtained with the help of AR/VR make learners more confident. Even those who used to avoid risks give up the pattern of minimising their achievements.
Learners can interact with content more closely. They can manipulate virtual objects, zooming in and out, examining them carefully.
Sensory experiences become more diverse. Learners usually base their experience on certain senses out of five known. AR/VR tools involve four of them. This is beneficial for those who have a noticeable predominance of one or two senses.
Socialisation leads to collaboration. Practising with these tools in groups gives a positive social effect. It stimulates cooperation and idea sharing.
Learners get exciting and catchy experiences in the course of applying AR/VR instruments. In the future, they are happy to share their knowledge with others.
Assessing & Monitoring Education

XR technologies give an advantage in relation to measuring the successes of students. While traditional methods of training also offer certain experiences, they get in trouble with assessment. Traditional methods have some difficulties with estimating course efficiency and learner accomplishments.
At the same time, XR tools have the capacity to watch student successes in the emotional, physical, and mental mastery of the course.
Students can acutely realise their strong and weak points and apply additional efforts to fill the gaps.
Teachers can employ this data to improve their courses and give additional support to learners' weak sides.
Learning Scenarios with Low-Risk

AR/VR instruments allow to not only obtain exhaustive information on the capabilities of certain courses but put students in circumstances potentially possible in actual reality.
It can be especially useful, for instance, for training surgeons or dentists working with kids.
You can develop learning scenarios for various stressful and risky situations that students can meet in their real practice. They will learn to deal with them without provoking negative consequences. Thanks to the incorporation of AR/VR tools into LMS, it is possible to build a new eLearning experience. Since it is practice-oriented, it stimulates experiments and investigation.
Minimising Costs

The application of XR technologies in your LMS allows you to optimise your costs.
You will forget about the high expenses of traditional training systems. With VR instruments, you will economise on facilities, journeys, and other costs connected with real-setting learning.
VR tools helped Ford to decrease the stress of workers employed at the factory. Ford started to apply these tools about ten years ago. As a consequence, the following advantages were noticed:
Fewer events provoking injuries.
The excellence of the tasks performed improved.
Time from production to market has shortened.
The replacing of tools turned out to be less expensive.
Application of AR/VR in Learning: Possible Directions

Of course, you can hesitate whether you need to incorporate AR/VR tools into eLearning courses. To dispel possible doubts, we will outline the spheres that are actively employing them.
Employee Adaptation in Businesses

Businesses are among the most active users of AR/VR tools. They employ them to cultivate certain skills in employees:
Respectful attitude to consumers (skills needed for solving conflicts, attachment to values of corporate ethics)
Business skills, including soft ones (bargaining, building networks, etc.)
Compliance raising (policy of non-discrimination and diversity, etc.)
Adaptation (teaching history and founders of companies, corporate values. leaders, branches, etc.)
Recruitment skills (training of HR managers)
Scientific Labs

Obviously, AR/VR is beneficial for experiments that bear potential dangers and risks. Moreover, they do not need expensive equipment.
The environment for the experimentation becomes safe. At the same time, new opportunities appear, such as visualisation of data for thoroughful investigation.
Educating Pupils & Children

Children and pupils can revive the knowledge obtained with smartphones and AR/VR equipment. The education will be joyful.
Biology, history, geography, and physics will be taught in a more enriched way without the desire to leave the lecture room.
For example, 3D plots "Volcano" and "Galaxies" by Aristek have deepened the involvement of pupils in the learning process. In comparison to the traditional way of presenting this material, the level of involvement raised by 20-30%.
Medicine Learning

Medical education is one of the spheres that acutely realize the importance and benefits of XR technologies in the learning process. Students can scrutinize anatomy and simulate medical intrusions in stress-free conditions.
Virtual patients will provide them with the possibility to improve their skills in conducting surgical operations and general healthcare. The role play models of AR/VR make their learning practice exciting and unforgettable.
Summary

The integration of augmented or virtual reality into LMS or some other teaching software strengthens student achievements and gives additional instruments for measuring their successes for mentors. Besides obvious and convincing benefits for your business, it gives the possibility to find out the weak points of learners for further educational efforts.
AR/VR creates a new engaging environment for your LMS. Our devoted professionals will customize AR/VR tools for the individual tasks of your business. With the assistance of our specialists, your eLearning programs will advance to the front line of science and technologies. Contact us for more details!
Be the first to receive our articles