Top 3D Modeling Software In 2022
Published: July 08, 2022
Updated: February 19, 2023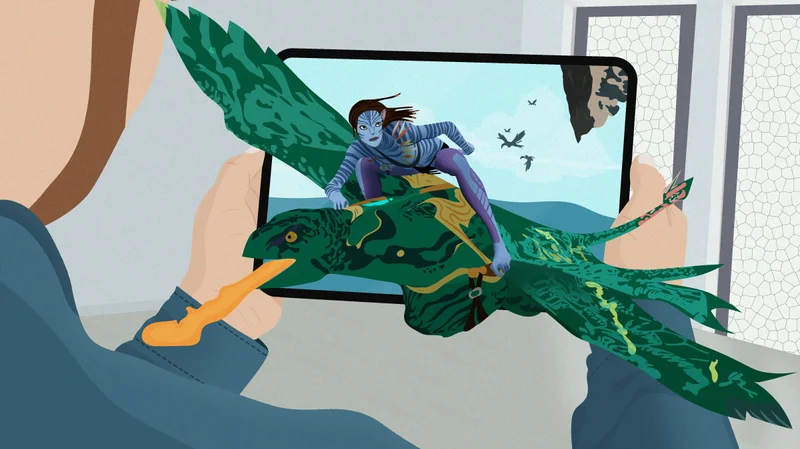 Introduction
Do you enjoy good animation, or are you just okay with manipulating 3D objects? 3D modeling software has been around for ages, and its capabilities are endless. Special effects in movies, character design for animations, object designs for product management, game designs, architectural frameworks, and interior designs are just a few of the things 3D software is capable of.
What is 3D Modeling Software?
Imagine a world where every action on tv had to be acted out, every stunt by Dwayne Johnson had to be done on set, and worlds in Avatar had to be created from scratch. It would be impossible. This is where 3D modeling comes in.
3D modeling is the process of representing any surface of an object in three dimensions using mathematical coordinates using 3D modeling software by manipulating edges, vertices, and polygons in a virtual 3D environment.
The software used to achieve this is a 3D modeling software. There are a lot of these software programs around, with varying features, and picking out the one for you in 2022 might be tough on its own. That is why we have compiled a list of 5 of the market's top 3D modeling software programs. We will take a look at each app, what makes them stand out, and their drawbacks, if any.
The Top 5 3D Modeling Software Program
3D modeling apps have a variety of uses across a number of fields. As a result, picking the right 3D software program to help you with these tasks is essential for what you intend to do. Some of these programs enjoy extensive community support, others have a simple to master interface, and others still bank on their longevity and the wealth of resources they have pumped out over time. Here are 5 top 3D modeling software you can use in 2022.
Blender
A household name in the 3D modeling world, Blender is one of the market's most popular 3D modeling software. Blender is a free, open-source software for creating 3D models, visual effects, interactive 3D applications, and much more. As a standard 3D software, it is capable of everything from modeling to animation to rigging, simulation, rendering, compositing, motion tracking, and video editing to 2D animation pipelines.
Blender, at its inception, was a software where 3D animators and enthusiasts would come and design fun indie projects. Now it is used by both enthusiasts and professionals for both fun 3D projects and big-budget projects.
You can hardly go through any list of 3D modeling software programs without finding Blender on the list.
Cinema 4D
Cinema 4D from Maxon is a 3D tool that is in a league of its own. You sure would have come across movies like Pacific Rim or Tron: Legacy. Some of the visual effects in these movies were done in Cinema 3D. Despite its high-end results, Cinema 3D has a reputation for being easy to use. It is also backed by an active community that contributes tutorials and other helpful resources.
ZBrush
Many consider ZBrush the best digital sculpting modeler for creating photorealistic production quality sculpts. ZBrush from Pixologic is a digital sculpting tool that brings together 3D and 2.5D modeling, painting, and texturing. It makes use of a unique «pixo» technology that retains data about the lighting, color, material, orientation, and depth of each point that makes up an item on the screen.
As the term «sculpting» indicates, ZBrush is favored by those who prefer working with digital clay to mesh. There is also a thriving online community to help newbies. ZBrush is a paid software. There is also the ZBrushCore and ZBrushCoreMini, which are lighter and more affordable versions of ZBrush.
3Ds Max
One of Autodesk's creations, 3Ds Max, has a very robust history spanning as far back as the 90s. Like the others on this list, 3D Max can be used to design virtually any 3D object. Its history also means there has been time to work on various plug-ins. On major issue with 3D Max is the ease of use. It is quite complex and requires a lot of learning for beginners. To help users, Autodesk provides educational content for beginners.
Houdini
Known for its prowess at procedural animation and simulation, Houdini is behind some of Hollywood's most awe-inspiring shots in hugely popular films such as Disney's Frozen. It simplifies complex scenes using a node-based workflow, reducing the effort it takes for changes to occur scene by scene. Houdini's Engine plug-in and distribution system allows its objects to easily interact with other 3D modeling software programs.
How to Make the Right Choice?
Blender
Why It Stands Out
It is free to use
The interface is simple to learn and use
It has a very vibrant community putting out helpful content
A Bit of a Drawback
Who Is This Software for?
If you are more into animation and mesh modeling, then Blender is perfect for you. Some notable projects done on Blender include Hero and Spring, released in 2018 and 2019, respectively.
Cinema 4D
Why It Stands Out
It is pretty easy to use
It has some unique details, like irradiance cache and team render
It is very stable
A Bit of a Drawback
Bodypainting and UV editing could be improved
Who Is This Software for?
If you are looking for a top-of-the-shelf simulation and visual effect software, the Cinema 4D is the best for you.
ZBrush
Why It Stands Out
Its photorealistic sculptures are difficult to compete with
It offers non-linear designs
It is quite suitable for detailed high-poly work
A Bit of a Drawback
It is not the best when it comes to rigging and animation
Who Is This Software for?
If you are interested in digital sculpting, this is just right for you.
3Ds Max
Why It Stands Out
It has flexible face extrusion features
It has a realistic camera view that helps with photorealistic rendering
Good security for working files
A Bit of a Drawback
Who Is This Software for?
If you are more into mesh and procedural modeling, then this would be more of your fit.
Houdini
Why It Stands Out
It has an indie and a free-learning licensing version
Its objects are easily exportable
It allows for an easy workflow process
A Bit of a Drawback
It is not free like Blender
Who Is This Software for?
If you are looking for something with amazing simulation capabilities, Houdini is your guy.
Conclusion
In a nutshell, getting into 3D modeling or switching to a new 3D modeling software does not have to be tedious. We have a much more robust list of other capable 3D software programs in 2022.
Be the first to receive our articles