The Number One Reason You Should (Do): Trends in 3D 2021
Published: August 19, 2021
Updated: April 15, 2022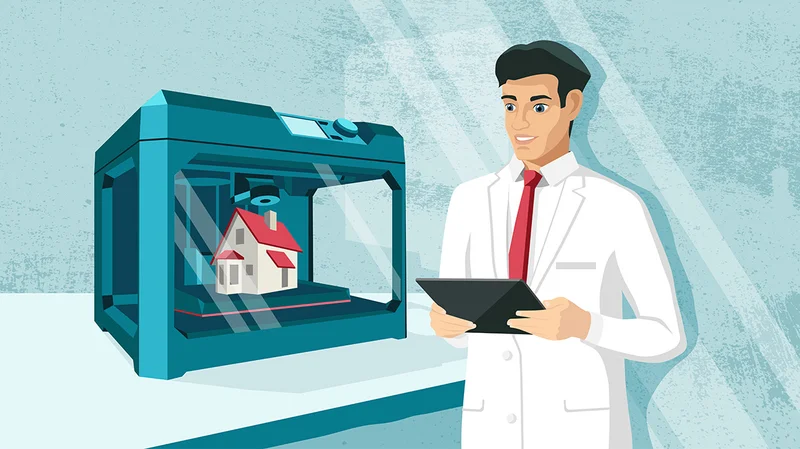 Annually, we watch as new trends emerge in every aspect of our lives. Recent developments in the field of graphics, as well as changing customer preferences, are regularly monitored by 3D visualization firms. Every year, the 3D sector advances dramatically. And your company may gain from this if you can spot the trend early enough and utilize it effectively. Let's have a look at some of the 3D design trends for 2021.
1. Data Visualization in the Move
Whenever it pertains to this trend, data visualization in motion will be a significant player. Motion is our way of life, and it follows us around every day, steadily making its way into the 3D and graphics industries. In today's environment, there is an abundance of new data that must be delivered in various formats. Every data presentation takes on a much more respectable and appealing appearance when the design comes to life. In 2021, this tendency may broaden horizons and provide new prospects for the 3D sector. Visual representations become polyhedral and dynamic, presenting varied hues, angles, and contemporary geometric alternatives for us to consider.
2. 3D Virtual Tour
This trend is quite important. It is much more than the typical perspective of the 3D rendering sector since it symbolizes the industry's most excellent advanced feature and offers numerous benefits. This type of service piques the desire of customers who want to inspect houses or real estate and internal spaces. Presently, users search for anything using their smartphones, computers, and other devices, and the virtual tour enables us to observe what we want without being physically present. The decision-making process has become more thorough.
3D virtual tours offer information visually rather than through text that most people dislike reading. It enables them to examine all subjects that interest them and spend as much time as they need on them. Numerous businesses have recognized the value of using a virtual tour as a marketing technique and aggressively adopted it. Possessing your virtual tour is not only a significant component of a corporation's image, allowing you to present yourself as a technologically advanced organization, but it is also a worthwhile venture with an indefinite validity time. A virtual tour benefits your business all year long, at any time of day. Generally, this trend will be the most popular among companies and customers.
3. 3D Printing
Current technological advancements have provided us with a new feature: 3D printing. We may now construct a custom structure for the thing and physically perceive it. A volumetric plan can be built utilizing cutting-edge technology such as three-dimensional printing that enables the exact replication of any complicated object down to the last detail. This can be done with an inkjet or laser printer. The primary distinction is that the laser can work with liquid and powdered materials, whereas the inkjet can only work with liquid. The printer replicates the thinnest layers of heated material on top of each other to produce a model, which immediately solidifies and takes on the required shape.
Using a 3D printer to create models for the layout saves time and money compared to purchasing plastic or other materials. Some building firms employ 3D printing to develop entire apartment complexes. They can be found in Texas, Russia, and Shanghai. These dwellings are created more quickly, more efficiently, and at a lower cost, making them more accessible to everybody. This movement elevated a new branch of architectural design.
In the immediate future, we're still stuck in the COVID situation, but 3D printing's impact will begin in 2021 with three significant trends: getting back to the drawing board to reconsider production; permitting customization of not only items and also 3D printers; and rapidly developing creative approaches. This trend, we expect to continue in the following year, appears to successfully get us to the other side of this better, more adaptable, and equipped for prospects where 3D-printed solutions or elements add more excellent value.
4. 3D Modeling
Presently, three-dimensional Modeling is applied in a wide variety of fields. In the building business, for instance, 3D Modeling has become inextricably linked. This can be used to design a model of a dream house, either a private and multi-apartment or office corporation structure, and any other exterior infrastructure. Visualization is also used extensively in interior design projects. When it comes to making sketches, 3D models are widespread. Some artists use three-dimensional models, sometimes even animated versions, to add a distinctive effect to their work.
In manufacturing, 3D modeling software and technology are frequently employed. For instance, they are creating a photorealistic design project for a future product in the furniture and construction industries. Numerous designers have switched to current three-dimensional computer applications for quite some time. Millions of people's lives are expected to be saved as a result of 3D Modeling. Some firms have even built 3D models of human hearts, and there are sure to be many more in the immediate future.
5. 3D Typography
The introduction of 3D typography effects has to be among the nicest innovations that have ever happened to text. They are a fantastic resource for those designers who want to make a word pop off the page. 3D typography can bring anything to life, from skin to an orange. Whenever it comes to producing 3D typography, a texture which can be made is available. It is possible to include all of the most recent texture and color trends.
The designs are in line with current graphic design trends. Whereas the majority of your site focuses on looking attractive, textured and multicolored words do the speaking. Trendy customized fonts and widely trendy gradients may create stunning, functional, and eye-pleasing effects in 3D typography.
6. Animated 3D Machines
This usage of 3D computer-generated animation can be a particular technique, mainly if the thing you are promoting is not very practical or commonplace. The developer's creativity is the sole limitation to how super-cute or excellent your customized animated device turns out to be. Without ever pretending to depict an actual reality, these elaborate designs can be confined and enlightening. As a result, they are both entertaining and valuable marketing tools.
These animated renderings of things typically have a nostalgic appeal to them as well. Getting and keeping prospective consumers' attention is one of the first and most critical challenges, like with all internet advertising. With their power to entice and enchant, these animated devices might give a website or a digital advertisement the advantage.
In conclusion, trends in 3D set the benchmarks, which are subsequently translated into preferences and demands. Every industry's growth and development is fueled by trends. The capacity to understand and monitor trends, analyze them, and retain and evaluate them provides us with a unique insight into why customers purchase something or believe in anything.
Be the first to receive our articles