Why Startups Should Outsource Custom Software Development Services?
Published: June 22, 2022
Updated: September 15, 2022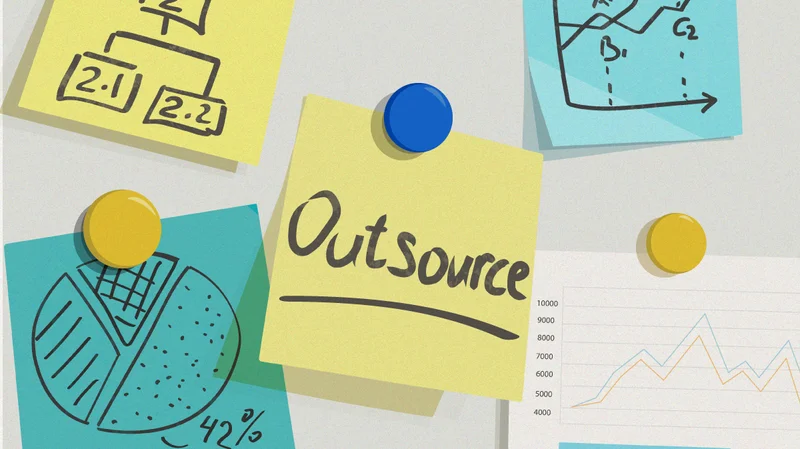 It is already difficult enough that you are running a startup with few select members for particular roles. You do not want to stress your workers broad-thin, as the IT industry, in the name of multiple roles and skill sets.
With half of the companies in a 2018 survey agreeing to not only outsourcing but taking disruptive approaches. Disruptive outsourcing is all about collaborating with partners towards integrating services you cannot build on your own while innovating, transforming, and growing together, and relieving one another.
As a startup aiming for growth, you should be on a foremost industry trend. This is 2022 and you might not be too late to get on the disruption train. However, when it comes to a task as pivotal as your custom software, it is fine to get wary about outsourcing its development, and we would come to that. But, first, what is it about custom software development?
Custom Software Development Services
Custom Software Development Services are required when their counterpart, commercial off-the-shelf software (COTS) services cannot or do not meet the requirements or when you just need something exclusive. Hence, its other name, «Bespoke» Software, which is an old English terminology in tailoring a suit specifically for man, usually a rich one. In this case, as a startup, you are obviously not trying to flaunt your money but keen on meeting some needs that the COTS would not give, such as an application for your services.
However, regardless of the service you need custom software for, it has to meet one or more of the following requirements: accommodate scalability, save time, be cost-efficient, integrate seamlessly, increase work efficiency, serve as passive income, and provide better security.
So when the question arises of either creating an in-house team or outsourcing, pick the one that meets most of the listed requirements. But we will show you why you should give that outsourcing company the Non-Disclosure Agreement (NDA) already. NDA is meant to prevent leakage issues in an outsourcing agreement. Leakage is your only worry either way.
Why Outsource Custom Software Development as a Startup?
As a startup company, your goal is to grow your company from being a startup to a market cash cow. And doing all of your tasks is not one of the best ways to make this transition, which is why you need to outsource as much as possible. More importantly, the benefits of outsourcing match why you need custom software and here are some of them: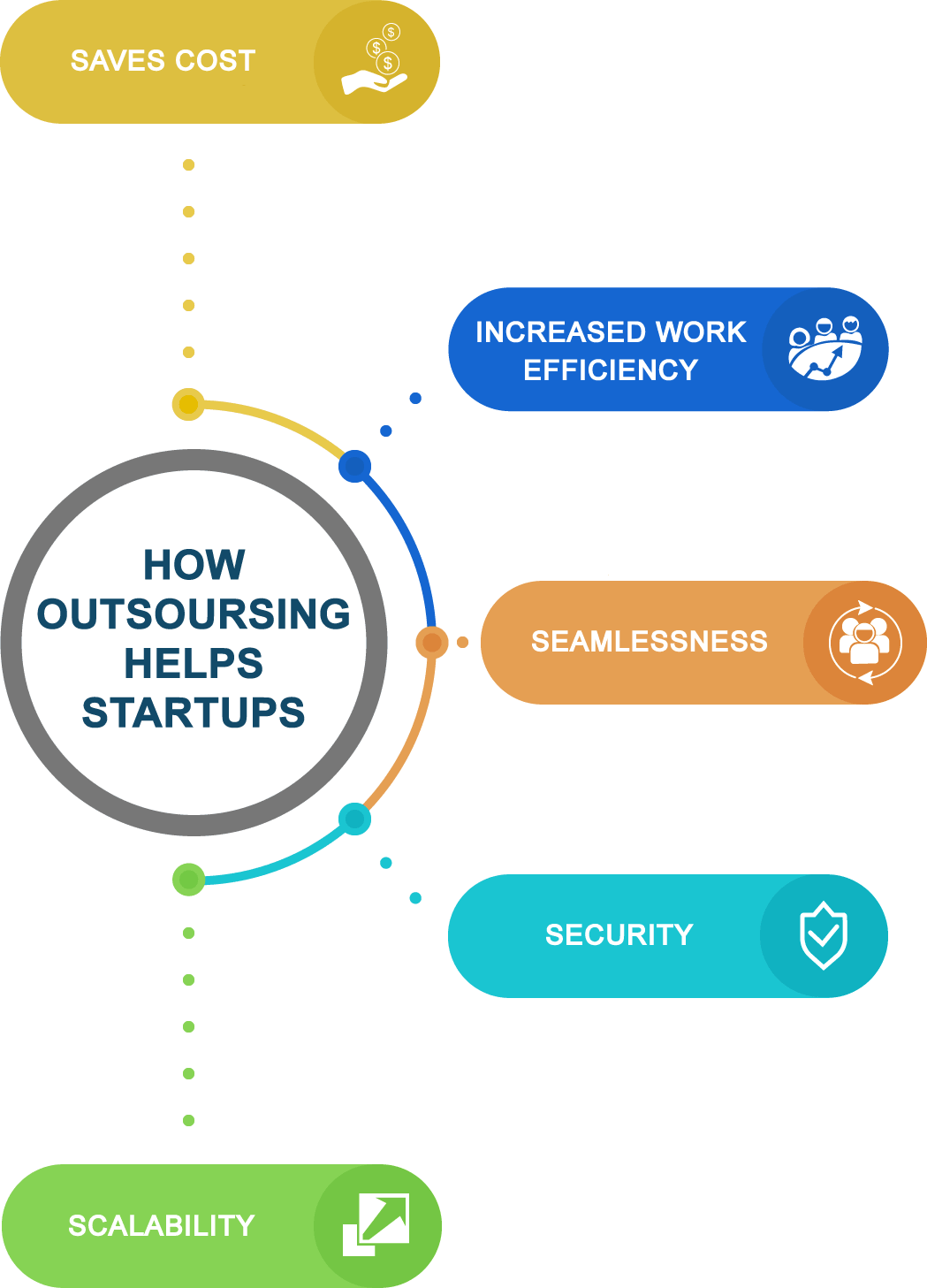 Saves Cost
For any startup, the goal is to spend only what is needed while chasing the bag. Hence, usually, this makes it extravagant to pay for an HR team to interview the members of the custom software development team you might want to put together, talk less of paying the team itself.
Increased Work Efficiency: Short Period & Experts
Aside from the fact that outsourcing your custom software development would allow your in-house team members to focus on other areas in growing the startup, you are sure to outsource to experts in the field which is better than an in-house team member whose secondary skill is programming. Experts are sure to utilize the best programming language and follow standard development practices which makes it easy to tweak, fix, or update the software in the future.
Also, since you are working with experts, they will turn in a good job in a short period. This means that there would be no need for interruption of your task which is why experts in the field turn in a short period. Also, you do not have to micromanage the team as the agreement you must have signed details the process. Additionally, you only have to pay once and no case of allowances or workplace benefits that come with in-house team members.
Seamlessness
An expert outsourcing company would give you a timeline for the completion of your software and create channels for easy communication. This way, you are aware of the progress to every stage of the software development and can suggest changes and tests per time.
This seamlessness allows you to plan toward the actual use of the software. For example, if the software is a mobile application for the customers of your start-up, you can start the marketing campaign toward your launch ahead of time with the plethora of information you have at your disposal.
Security
If you are not an IT startup, you should not even be considering writing your code yourself, at least not for a custom software that a single security issue can end all your sleepless nights. And that is for bad because if a hacker wipes all your data because of a security gap, that might just be the end for you. Outsourcing your software development to experts will allow them to put in the latest technologies in your software and your startup would be better for it.
Scalability
The software you may be working on might be key to taking your startup to the next level. And as we have already noted, outsourcing helps you save money in getting developers to do your bidding at a more appropriate cost. This means you can increase your startup workforce and productivity without having to employ in-house staff. If you are an IT startup yourself and happen to have more workload, outsourcing helps you manage this period.
And when you eventually decide to scale down, you can easily terminate your agreement with the outsourcing company without losing more money than anticipated or having to break the hearts of several employees, and add to the number of unemployed people in our society.
Examples of Companies that Outsource their Custom Software Development
Custom software varies immensely just like the human body size—the specifications would keep changing and it would be a blatant lie to adorn a few with the «type» term.
However, there are popular companies that outsource their custom website development services. Some of them include:
Slack
In July 2017, Slack had a total valuation of $5 billion raised from a $250 million investment. This was possible because Slack outsourced the development of its beta version to Metalab, a Canadian design team. This allowed Slack to focus on just receiving feedback which has helped to grow its number of users.
Alibaba
According to Jack Ma, founder of Alibaba, his business took off after he outsourced the development of his website to developers in the United States. This decision made the business more accessible to buyers.
Whatsapp
WhatsApp was a company of 35 workers in 2012. They needed to upscale so they kept their operation cost low by outsourcing their development to developers in Russia. As the company grew and was later sold to Facebook, now Meta, the developers were relocated to California.
Conclusion
One thing you should remember about outsourcing is that it is like having the in-house team of a big IT company build custom software just for you. Bespoke right! However, remember, unlike the rich old Englishman that needs a suit that fits perfectly, you do not have the money to throw around, thus, making outsourcing your best bet.
This brings us to how to find that outsourcing company that will give you the bespoke touch while handling all of the risks that may come with it. Look no further. We, at Aristek Systems, have a solid reputation in developing Custom Software for startups worldwide. And just like the English, we can tailor you the right bespoke state-of-the-art custom software solutions based on your specifications. Reach out today to learn more and get started.
Be the first to receive our articles