Benefits Of Automation Process In Logistics With A Modern ERP
Published: June 28, 2021
Updated: February 19, 2023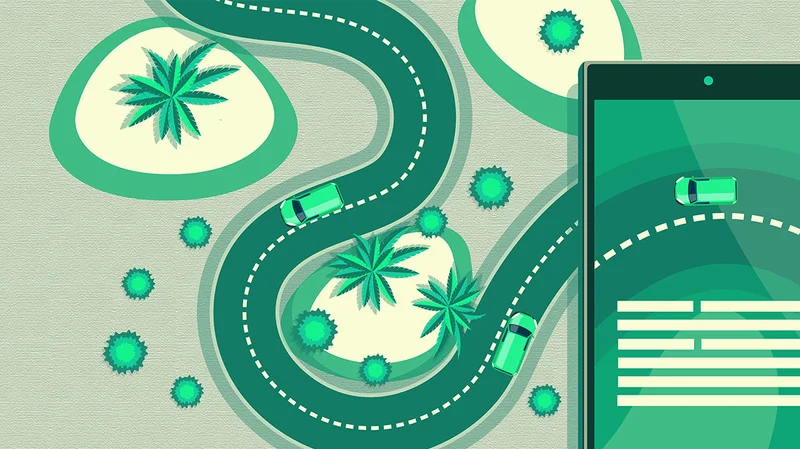 Perfectly executing the movement of products, freight, and resources on time is the cornerstone of logistics systems. Despite all the technical developments, manufacturers, suppliers, and distributors are continuously looking for efficient solutions. In order to transfer their goods to potential customers. This is where logistics management software comes in handy.
The businesses that invest in shipping software gain a leading edge over competitors. Not just this, ERP (Enterprise Resource Planning) improves the operational activities and reduces the overall cost. Having transportation management software means you can control the process without any trouble. Logistics software plays a significant role in the success of companies that are involved in transporting goods.
Besides, eCommerce volume soars. Warehouses, distributors, and retailers face uncountable interruptions, which makes the entire process difficult. Before the introduction of logistics management software many containers used to travel empty while returning from the destination. Keeping a track record of goods stocked in the warehouse was a daunting task. Not only this, the stockrooms were not used at maximum capacity — increasing the overall cost. However, the use of cloud-based technologies has turned the transportation world upside down. With such technological advancements, the companies can access real-time insights. Also, they can easily collaborate with third parties. Amazingly, all the processes can be done from a single logistic management software. Whether it is distribution, inventory management, order management, warehouse management, or transport planning. However, automation in the logistics sector means differently. A robust TMS (Transportation Management System) and ERP is what a business needs for productive and efficient operations.
Benefits of Logistics Automation in TMS & ERP
When we talk about logistics automation, we are speaking about all the features available in the technology. Logistics automation can efficiently deal with managing transportation to inventory balance. Shipping software decreases human intervention while eliminating all the manual process. Moreover, transport management software provides real-time updates and automatic notification of freight information. So, if you are looking for logistics automation software, it is necessary to explore its benefits.
Let's check, what any logistics company A can have in their set of tools or transportation software: first of all, GPS navigation systems, it's a must-have point for sure. In addition to that planning, CRM (where all the requests are fixed and clients' contacts, all the information about consignee, consigner).
That's not all, a few more things are important: account management systems, where you see shipping margin, cost of freight, plus HRM system, where you can check all the info about drivers, documents, chips and many other details.
Here are a few benefits of transportation management software and ERP services.
1. Organizational Control
Managing the transportation business is not an easy task. For such businesses, it is necessary to keep an eye on freight management — this is where TMS can help. With TMS, you can easily take control of the overall operations with the movement of goods. On top of this, this shipping software is flexible enough to accommodate all the company rules while reducing the cost. ERP is effective enough to enforce both internal and external users to follow policies. By doing so the productivity and efficiency increases.
Simalar Case We Have Already Done
2. Decrease Cost
Cost is the major concern of the companies dealing in transportation and freight travel. However, logistics automation can be integrated with ERP systems. It accesses your address book with automatic storage and entry of fuel surcharge. With such a logistics software, the need for manually entering the data can be eliminated, leaving no room for error. When you enter data manually, there are high chances of error which are certainly a human error. Such errors include the wrong data entry, which causes you to pay shipping cost twice. However, the shipping software reduces cost significantly. It helps in delivering the goods to the customer efficiently and on time.
3. Inventory Control & Stock Visibility
Having operational fluency in transportation and shipping is important. And it can only be achieved with complete control over the inventory. Not to mention, it is vital for companies to keep a record of the current requests, stocks, and deliveries on the route. Here ERP development can help (you can buy it, and if you have resources, you can develop it yourself). By buying such an Enterprise Resources Planning system, all your notable work will be under one roof, "Single Dashboard". Not just this, it will allow you to keep a track record of the current stocks. ERP software provides you with essential tools and information needed to handle all the inbound and outbound orders. It also helps in determining the remaining stock and out of stock goods. It provides complete information regarding the stockroom. It helps the leaders and managers make better decisions to improve profitability.
4. Better Distribution Management
An ERP system speeds up the entire distribution time while enhancing distribution channels. You can easily program it to pick data from customer review, historical data, and social media to improvise the order delivery process. With such effective and efficient management, all the manufacturers, suppliers, and distributors would be on the same page. And there will be no delay in the collections, orders, payments, inventory, transit, traffic information, and many more. By having such information, the business leaders can make better decisions. On top of this, they can identify the reasons for the delay, and better understand the ordering trends.
5. Improved Customer Service
For a Logistics Company losing a customer means losing a business, which can affect their revenue generation. With logistics automation features in TMS you can provide your customer with ease. They can have access to real-time tracking, insurance, auto pick up and freight accounting. Not just this, the customer can be facilitated in every possible manner. They would know how much the freight will cost and when the freight will arrive.
6. Scalability & Speed
With TMS, no additional resources are needed to manage the transportation. If you think you don't need such logistics software, let us break the ice for you; as the business grows, the company ships more freight. Transportation software allows you to manage old and new customers easily. Not just this, freight invoices can easily be consolidated into a weekly invoice. Regardless of the shipments each location has.
Wrapping It Up!
Indeed, ERP and TMS are important for automating the transportation process. And neither can perform each other's job. Hence, it is vital to integrate the two for capability maximization. ERP unifies all the functions across the company but does not provide the help needed for transportation. In contrast, TMS fills in the gap that the other logistics software leaves but cannot handle the wide processes. However, businesses must not look out for all in one solution. Instead, they should focus on finding systems that transform the entire process.
So, if you want to level up your game in the transportation sector. Or looking for an effective Enterprise Resource Planning development company. Aristek Systems is at your disposal! With our years of knowledge and experience, we help our clients in ERP development. Such systems work perfectly with the existing business structure. Contact us for more information.
"We believe that, in the near future, every logistics company will go digital. Given the advances in technology and the initiatives that are being done to integrate the various supply chain members, we see going digital as a clear path for this industry."
Be the first to receive our articles