Top 12 AI Start-ups in the USA Who Boost & Win in Their Market
Published: July 22, 2021
Updated: April 25, 2022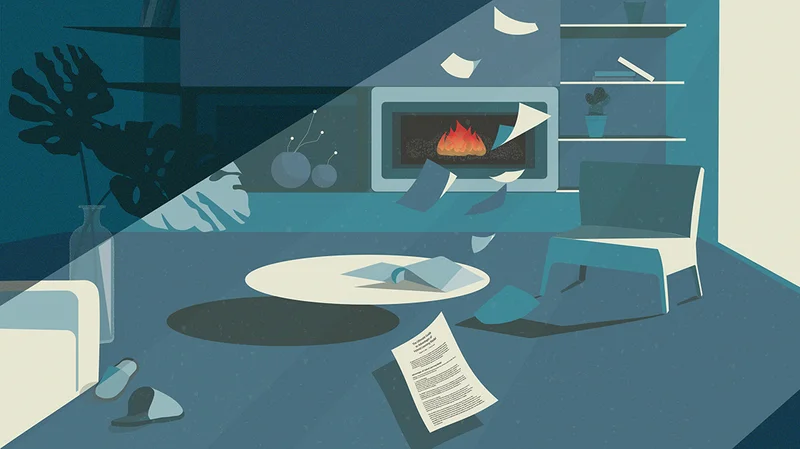 Today, we'll be taking a look at the top 12 start-ups in the artificial intelligence software industry, and how their contributions to the field of EdTech have revolutionized how we use and see AI software solutions.
When it comes to artificial intelligence software firms, there's a massive amount of potential at the moment; indeed, the artificial intelligence (AI) field is one that's growing rapidly. As a result of this, there's ample potential for newcomers and existing brands alike. However, a small number of brands have proven themselves to be the most pivotal in this field. As such, today, we'll be taking a look at the top 12 start-ups in the artificial intelligence software industry, and how their contributions to the field of EdTech have revolutionized how we use and see AI software solutions.
Top 12 Start-ups in the AI Software Industry
Artificial intelligence and machine learning software is playing a growing role in our modern way of life. To this end, the role played by new AI start-ups is absolutely worth considering, and today, we'll be looking at some of the top 12 start-ups you should know to ensure you have the best artificial intelligence software solutions in place for your EdTech solutions.
1. Knewton
Aimed more so at higher-level learners, although still applicable even as a k 12 education software, Knewton is an excellent example of using artificial intelligence in education. The software intelligently provides adaptive learning solutions that help ensure students get the best support possible for their course.
2. Moveworks
Next, we have Moveworks, a Canadian AI startup company. Moveworks is dedicated to creating innovative machine learning software solutions for resolving customer difficulties. Indeed, it's fair to say that troubleshooting issues can be a real challenge for firms. Of course, this can take a lot of time. We can also say the same for EdTech companies, which can often find themselves having to explain their software solutions to new clients. As such, Moveworks' new AI software to help resolve customer difficulties with IT support issues.
3. Ascent
In third place on our list of the best AI start-ups for 2021 is Ascent — a platform that's been developed to help companies and brands keep on top of the latest regulation changes in their industry. Indeed, this tool is one that could also be highly applicable to EdTech companies and education providers, too. Ensuring that your firm remains on the right side of the law is, of course, crucial — and this particular software offers plenty of potential for AI in education, helping everyone stay up to date with compliance!
4. Narrative Science
Based in Chicago, Illinois, Narrative Science offers a huge amount of potential as part of artificial intelligence in education, in particular for helping teach students and learners how to effectively analyze data. The natural language generation software's AI solutions rapidly convert pure data into a narrative, helping to explain to students how this data works and how changes could be made on the basis of this.
5. x.ai
When it comes to organizing your daily schedule and activities, what could be better than having your own personal assistant? Well, this is exactly what x.ai — a New York-based AI startup company 0 are developing as a new AI software. Their solution seamlessly integrates with Outlook, Google, Office 365 and more to improve your overall efficiency — making it an artificial intelligence in education solution that could be valuable for teachers to better organize their time.
6. Vidado
Next up on our list we have Vidado, an Oakland, CA artificial intelligence software developer that has created a unique AI tool to extract data from any medium — even handwritten documents. Of course, the potential for this sort of artificial intelligence in education software is quite clear. EdTech companies, and in particular their customers, could implement these solutions to rapidly convert hand-written content to a digital format, making the transition between traditional teaching and eLearning smoother and less time-consuming.
7. Next IT
Businesses and education providers face a time-consuming process to answer customer and student queries — but what if this doesn't need to be the case? Next IT has been developing a top-class conversational AI software solution that could help EdTech companies offer rapid tech support to clients. Meanwhile, this sort of conversational artificial intelligence software could also be easily implemented by teachers to assist students in using learning materials and finding appropriate answers.
8. Grammarly
You've likely heard of Grammarly, the San Francisco-based AI software and writing assistant solution, before. Nonetheless, since it's continually evolving and introducing new AI software solutions, we figured they still deserved a spot on this list. Grammarly's automatic, machine learning, artificial intelligence-based corrections software makes it easier than ever for people to create coherent and effective text, speeches, and the like.
As such, it's easy to see how Grammarly's writing solutions could offer a valuable opportunity to implement AI education tools to help learners better improve their own communications skills. All the while, you'll also help ensure teachers provide effective content to their students that's an appropriate reading level. This is especially true for younger students; for example, using Grammarly as a k 12 education software can help ensure that language choice is simple enough for learners to understand easily. In turn, this could be effective for helping learners improve their overall knowledge retention.
9. Sift
For EdTech companies and their customers, machine learning software can offer vast potential in terms of security and data protection. Enter Sift: a San Francisco-based provider of fraud detection and prevention artificial intelligence software solutions. Implementing this artificial intelligence in education could help prevent data breaches for students' data; meanwhile, the EdTech companies themselves could also use these technologies to ensure their educators' information remains secure. The technology can also be used to protect payments against fraud; for example, in the case of a fraudulent entity attempting to pose as your EdTech company or education facility.
10. Nuance
Transcribing speech to text can be a lengthy and dull process, and in an EdTech application, it's crucial that students are able to take notes during virtual lessons if they are to be successful with their studies. Enter Nuance — a Massachusetts-based AI start-up who have developed innovative speech recognition and transcribing machine learning software and artificial intelligence solutions. It's clear to see how EdTech companies and their clients could implement this transcription technology into their firms.
11. Riskified
As one of the most influential start-ups in the artificial intelligence software field, Riskified is a New York-based AI and e-Commerce brand that's dedicated itself to creating scalable and implementable AI solutions for numerous areas. Most notably, the machine learning software models they have developed prove massively effective and recognize and stop fraudulent activities. This technology could potentially be an implementable tool for your application of AI in education, too. This could help keep your students safe and protected against the threat of security breaches and hackers.
12. Querium
Finally, we've got Querium — a software solution that's tailored around STEM subjects and helps inform educators about where their students could improve their knowledge, and the specific learning habits and methods that appear to suit that particular student best. As such, Querium is evidently a highly practical option of AI in education.
How AI is Used in EdTech
So, we've looked at the top 12 examples of start-up artificial intelligence software solutions to implement for your EdTech activities — but what potential can AI software actually offer? There are a number of ways that artificial intelligence in education can be implemented, and we've clarified the five most notable of these as follows.
Firstly, it's worth considering that artificial intelligence allows learners to follow a personalized learning structure. Apps and artificial intelligence tools such as Querium, for example, can ensure the student is learning effectively with the right learning methods for their needs.
Next, artificial intelligence in education can be used to ensure that all topics are being covered effectively and reliably. For example, if an educator appears to be spending less time teaching on a certain aspect of the subject, AI software can be used to encourage more time to be spent on this.
Thirdly, AI in education can be highly useful for ensuring that content is appropriate for the learners' level. Tools such as Grammarly's AI software for writing help educators tailor their content to the learners' reading level. This can promote understanding among the students.
Fourth, artificial intelligence software can be used increasingly widely to improve notetaking and learning. For example, as with Nuance's transcription AI software, students across all learning levels — from k 12 education software and beyond — can benefit.
Finally, artificial intelligence can be used by EdTech companies and their customers to promote good data security and fraud protection. As such, it's highly worth considering whether artificial intelligence AI education solutions might be valuable. After all, it can help protect your brand and the educators using your software solutions.
Find Out More!
If you want to find out more about how you could implement machine learning software and artificial intelligence in education, then contact our team today. We're here to help you find the perfect AI solutions to boost your students' learning and make educators' lives easier, or to promote the security of your EdTech platform as a whole.
Don't compromise! Get in touch with our team today and we'll help you find the perfect AI software solution for your education brand or business today!
"Your education business has a significant impact on the future of the young people under your guidance — so, always ensure you've invested in the best education AI solutions to help optimize the learning process."
Be the first to receive our articles