Why eLearning Is the Future of Corporate Training?
Published: December 03, 2020
Updated: April 26, 2022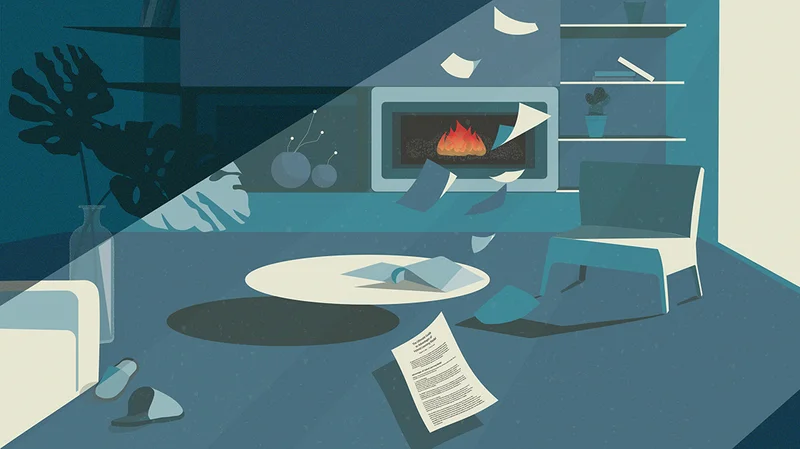 Corporate training is one of the main applications of digital learning. It has benefits to everyone, from small boutique companies to international giants like Deloitte, Wal-Mart, or Microsoft. However, with the variety of tools available on the market, choosing exactly what you need can be overwhelming. So we wrote an article describing the main features and functions that an eLearning system can have as well as who would benefit the most from them.
Core Features
These are the 20% of features that bring 80% of the value. Almost all companies can use them for great effect. In the case of custom development, an MVP based on them could cost in the range of 30-50 thousand dollars. However, it can be expanded by the features from the next segment. They can even be a part of the initial version if they bring enough value to the company to warrant including in the MVP.
Content Playing
This is the very basic thing that any eLearning system has to have. The difference is in the type of content that the system supports. The common formats (text, PDF, video, audio, pictures, etc.) are ubiquitous. However, when it comes to learning games, 3D simulations, or augmented reality (AR), the options are far fewer.
Scheduling
Corporate learning implies learning on-the-job, to some extent. This is why it is crucial to have a feature (a widget or a dashboard, for example) that allows the user and their management to see how exactly the learning affects the workload. This could eliminate a lot of potential misunderstandings, for example, if someone didn't complete the required course on time because they had to make unexpected changes in the project they are working on.
A flexible system like that goes a long way in terms of employee morale and learning efficiency.
Content Creation/Management
While you don't have to have a full-fledged authoring tool, certain editing capabilities would be useful for minor changes (e.g. adding some new text to a PDF or a caption to a video). And deleting/uploading learning materials are a must.
Quiz Creation/Management
Learning needs to be tested to be effective. In addition, this will show you how well the students worked on the course.
Quiz creation can differ in terms of the available question types:
Multiple choice
True/false
Fill in the blanks
Free entry
Formula
File upload
Etc.
Analytics
The phrase "you can't manage what you can't measure" is a bit of a cliche but only because it's true. Getting reliable information on various aspects of your system and its users allows you to see areas of improvement and take appropriate actions. In the case of corporate training, academic reports are pretty much all you need. Such reports include completion and progress rates, assessment results, time logs, and others.
Extras
These features are helpful for specific cases and may not fit everyone.
Learning Paths
This tool allows an instructor to set up an order in which certain pieces of content (e.g. lessons and quizzes) must be completed to achieve the desired outcome. This is a part of course creation and is useful when you need to juggle parts of it for better effectiveness.
Integrations
An eLearning system can be connected to other software for information exchange. This is a feature that can save a lot of employee time for more important things.
Suppose you hire a new sales representative for your construction tool company. Once this person's account appears in the human resources management system (HRM), the learning management system would automatically assign them an onboarding program, a course in your product line, and sales technique training. And once this rookie matures and completes other necessary courses, the system can retain this data and recommend this person for a promotion when the position becomes open.
Webinar Support
A pretty self-explanatory feature. It is necessary for training programs that need live instruction or blended learning.
Gamification
Including game elements in non-game environments is a popular and effective motivation strategy. Common tools for this include:
Points
Leaderboards
Badges (awards for completing certain tasks like successfully passing a test on the first try or studying for N days in a row)
Narrative
Levels
Etc.
Note that gamification must be planned carefully in order to incentivize the correct behavior. Otherwise, it might be detrimental to the learning process.
eLearning Standard Compliance
This is a feature that could significantly affect the analytical side of your eLearning platform, as well as the longevity of your courses.
eLearning standards like SCORM or AICC have been created for interoperability and reusability of content. You can convert your entire course to a SCORM package and it could be reuploaded to pretty much any new system (for example, if you decide to replace your old one with a new and better one). xAPI went a step further and expanded the analytical functionality: you can track the actions of learners on third-party websites (e.g. MOOCs or YouTube), on mobile devices, in learning games, or even offline activities.
In short, this is not strictly necessary but highly recommended.
AR/VR Support
This helps create training with realistic visuals. Virtual reality training is 4 times faster than the traditional one, makes learners more confident in their skills, and increases knowledge retention. It is used by companies like Walmart, as well as medical centers and even the military.
It is very efficient but costly to adopt, so it is better used for larger businesses.
AI-Driven Recommendations
This feature is the defining aspect of the learning experience platforms (LXPs). The idea is to gather information about each learner and use it to recommend the most fitting courses for them.
LinkedIn Learning is an example of such an approach. It uses data from the people's LinkedIn profiles (job title, skills, groups they follow, etc.) to suggest the appropriate training content. A manager in IT, for example, can get courses on in-depth SCRUM, customer relations, or leadership.
Solutions
In this section, we will describe the combination of features needed to address specific issues. This will help you understand what to look out for when picking the right LMS or another relevant system.
Onboarding
This is something any business with more than one person needs to address. Onboarding needs the following features:
Content playing
Content creation/management
Quiz creation/management
Analytics
Scheduling
Gamification (optional)
AR/VR support (optional)
This will allow seamless inclusion of the new hire into the working process. Once a new worker comes to the office (or starts working in a remote one, in the case of a lockdown) they get detailed information on the company's structure and a course on the processes they will work with. After the course is complete, the admin will review the analytics and see how well the rookie did and whether the program needs improvement.
It saves the HR department a lot of time and allows faster and more effective onboarding.
Continuing Education
Some industries (e.g. Aviation and Healthcare) have legally mandated requirements for the workers to get a certain amount of training each year. Companies in other areas use it to attract talent and improve the skills of their workers. In any case, here's what's important here:
Content playing
Scheduling
Content creation/management
Quiz creation/management
Analytics
Gamification (optional)
AI-driven recommendations (optional)
Integrations (optional)
Deloitte Leadership Academy can serve as a prime example of this. It is an eLearning platform that the accounting and auditing giant uses to improve the skills of their managers. It has a variety of courses, a well-thought-out gamification system, integrations with third-party content providers, and other useful features.
Compliance Training
eLearning systems like LMSes are great for ensuring that your employees comply with regulatory requirements. These features are the most important:
Content playing
Scheduling
Content creation/management
Quiz creation/management
Analytics
Gamification (optional)
AR/VR support (optional)
Integrations (optional)
Webinar Support (optional)
In essence, the effectiveness of such learning depends on the content first and foremost. However, it can be greatly improved by using gamification, AR/VR, or instructor-led virtual training.
Final Thoughts
We have listed the basic features and typical issues that they can address. And if you have any further questions, don't hesitate to get in touch!
Be the first to receive our articles