K‑12 eLearning Trends for 2022
Published: November 30, 2021
Updated: May 27, 2022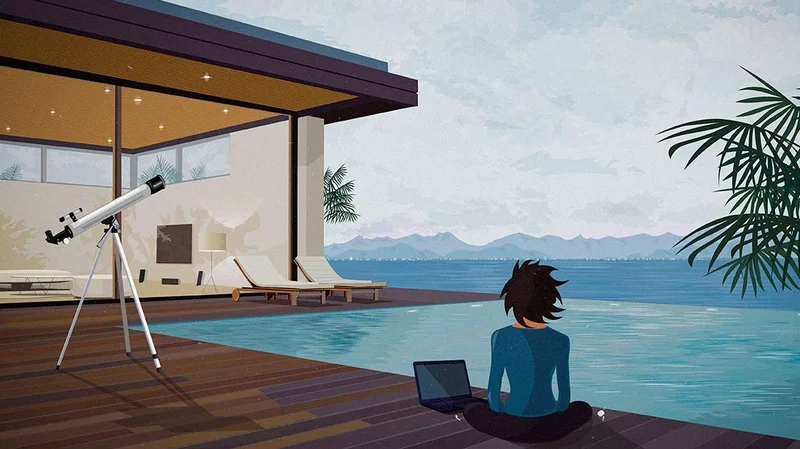 Over the last decade, the use of online learning and eLearning tools has increased dramatically, not just for traditional institutions, but across all major industries as well. There are several factors that have been driving the adoption of eLearning, most notably improvements in technology for delivering an educational experience as well as the availability of high bandwidth broadband that allow students to enjoy the experience.
However, no other factor has a greater impact on eLearning than the Covid-19 pandemic that forced most communities into lockdown and students into remote learning environments. During the pandemic, there has been a significant increase in the adoption of online eLearning platforms and video conferencing tools. In this article, we will take a look at trends in eLearning for 2022. But first, we'll start with taking a look at highlights in eLearning in 2021.
State of the Union
It's worth noting that none of this technology would be possible without students and teachers having access to reliable broadband. Over 85% of network traffic in remote learning is due to video streaming. According to the non-profit Connect K-12, 99% of all schools in the United States had met the original bandwidth requirement of 100 kbps per student, while over 59% of school districts are meeting or exceeding the FCC's recommendation of 1 Mbps per student. The map below shows how each state is progressing against the FCC's goals.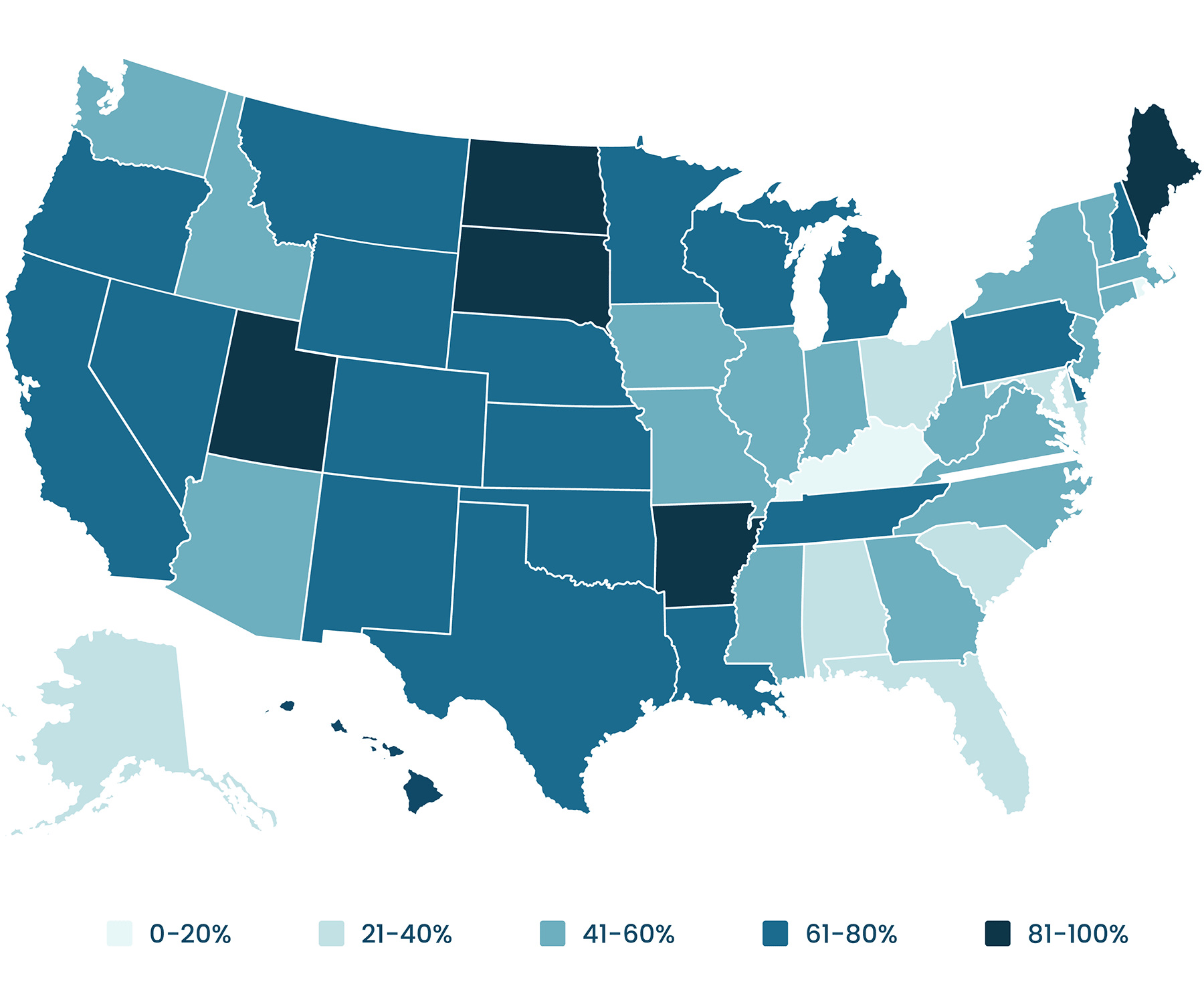 Today there are over 44 million students and 2.6 million teachers connected to high bandwidth connections across 81,000 schools.
Highlights of 2021
Here are some trends we saw gain in popularity in 2021.
Hybrid Learning
Due to the pandemic, hybrid learning became the new normal in part due to classrooms having to intermittently quarantine at home. Some parents also elected to keep their children at home to attend school remotely, even though their classroom was meeting in person. Hybrid learning had to support students both in the classroom and at home, which required the teacher to essentially use the same set of digital teaching tools to reach both sets of students. Notably this included a portal of some type for posting and submitting homework, as well as a video conferencing platform such as Google Hangouts, Microsoft Teams, or Zoom.
Gamification
In 2021, we saw an increase in the use of gamification as a method to increase engagement in eLearning activities. Gamification uses tactics from the gaming industry to make learning more enjoyable and accessible. The ultimate goal is to motivate students to continue to learn.
An example of gamifying the educational experience includes quizzes that look more like games with point scoring and rewards to be earned. Another is to set up challenges where students are competing against each other. Also, there're more and more various games like this one.
Related Industry
Explosion in The Number of Technology Solutions
Due to the pandemic, we saw a huge increase in the number of edtech companies and solutions aimed at hybrid and remote learning. This of course is great news for promoting healthy competition in the market space, however as many of these offerings are still new and unproven in real world application, it makes it very difficult for educators to choose the right tools for their classrooms. None of these tools by the way are typically integrated with each other or with a centralized platform, so teachers are challenged with having to manage a number of disparate tools.
Interactive Video
Video has become the most effective way to deliver educational content to students. A survey done by Wyzowl, 2021, shows that 69% of students prefer to watch short videos when compared to other mediums such as traditional text-based formats. A well-produced video is more visually appealing and engaging for students and thus can hold their attention longer. By 2022, we expect to see an increase in the use of interactive video as the primary delivery format for elearning.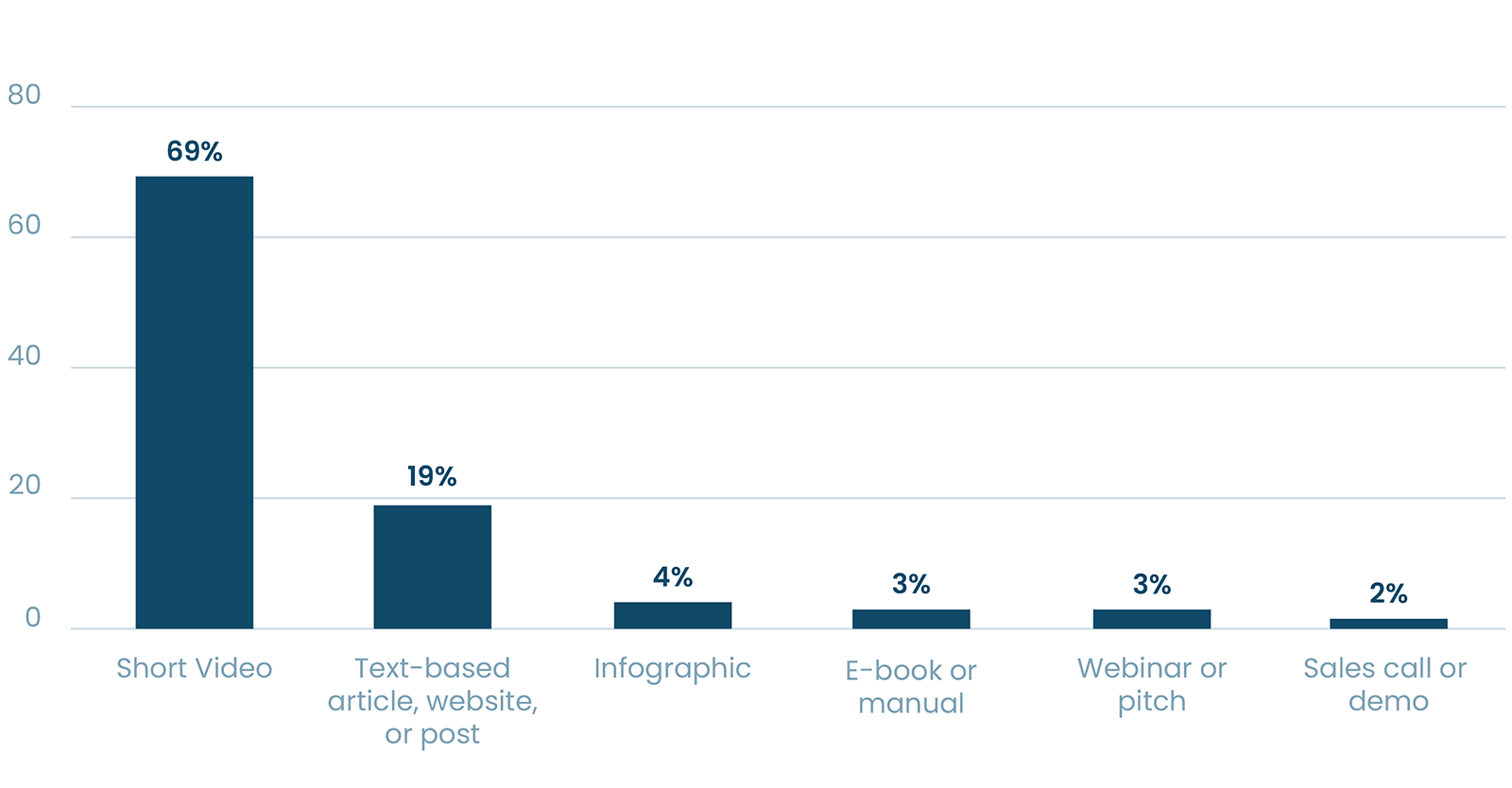 Trends for 2022
With 2021 nearing an end, we look forward to what new trends will be ushered in during 2022. Here are a few trends we believe will take hold in the upcoming year.
Mobile Learning
Globally, mobile devices account for nearly 70% of all computing platforms compared with traditional desktop computers when it comes to users accessing the web, according to studies done by Perficient in 2020. Even more interesting is that there are over 5 billion unique mobile users in the world amongst a population of nearly 8 billion people. This means nearly 65% of the population has access to a mobile device (Statista, 2020).
The main benefit to mobile learning is being able to learn anytime and anywhere, whether you are commuting to work or sitting on a beach. A mobile learning platform provides the greatest flexibility for students. We expect mobile learning to become a first class citizen in 2022 and beyond, while desktop-based learning becomes less significant.
Hybrid Learning Solutions
We will continue to see an increase in the number of classrooms offering a hybrid learning model, where students meet both virtually and physically. Integrated learning solutions will continue to mature and improve to provide a more seamless experience for both teacher and student. The same tools that are used in a remote setting will translate to the physical classroom, and vice versa.
Simalar Case We Have Already Done
Augmented & Virtual Reality in The Classroom
AR and VR, along with artificial intelligence can play a significant role in a learning management solution. AI and machine learning can be used together to recognize challenge areas for the student and adjust their learning plan on the fly. AI can quickly detect whether a student is struggling in certain areas of a subject and redirect that student to other resources. Likewise, AI can also determine whether a student has mastered the material and can offer more advanced material.
A recent national survey saw 90% of respondents agree that VR and AR technologies are effective teaching tools that can provide a unique and personalized learning experience for the student. One of the biggest challenges that teachers face today is keeping their students focused and motivated to learn, and each student may have a different learning style. AR and VR allows teachers to leverage many different teaching systems all at once: visual, verbal, physical, logical, social, and independent.
Simalar Case We Have Already Done
Microlearning
Microlearning is seen as a way to enhance learning performance by breaking apart a subject into small pieces of consumable content that can be accessed anytime and anywhere. This is extremely beneficial for working adults because it allows them to fit learning into their busy schedules. The ubiquity of mobile technology in the classroom and at home has also given rise to microlearning, where students can be given short assignments to augment their studies.
In a 2017 ATD study, Researchers have found that 13 minutes is the maximum amount of time for a learning session to be considered microlearning. They also report that 10 minutes seems to be the ideal team, and two to five minutes as being most effective.
The most common format for microlearning tends to be video, however other examples include self-paced learning modules, audio-only formats, and blogs. The main principle behind microlearning is that students learn more efficiently when the material is presented in small and repetitive chunks rather than long forms of the material.