How to Choose Your Software Development Vendor + Common Mistakes
Published: April 19, 2022
Updated: September 15, 2022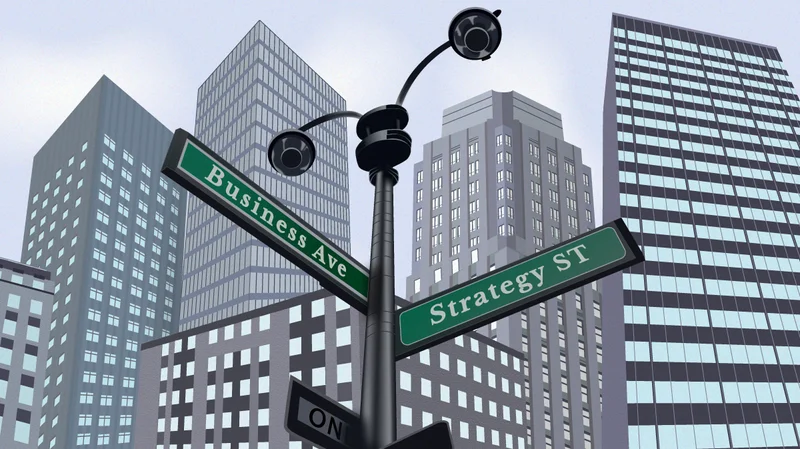 The global business landscape is increasingly competitive and any organization that wants to stay ahead of the curve must be willing to innovate. The business space is fast-changing and requires cutting-edge solutions to stay on top of trends. Consequently, companies need to develop software solutions to improve their offers and streamline business processes.
The pandemic-induced digital transformation is not expected to decline any time soon. This is because smart business leaders have understood the need to stay future-ready with next-generation technologies. That said, choosing the right software development vendor is an aspect of innovation and digital transformation that people tend to downplay.
But it is the fundamental part of software development that determines the success of the project. Your project starts failing from the beginning if you choose the wrong software development agency. To boost your chances of creating products you will be proud of, there are some important factors to consider before settling with a vendor.
Here is how to avoid common mistakes and select the best software development vendor:
1. Understand Your Needs
You have to understand your needs before you can choose a suitable development agency. What type of product do you want? What are the features you want to be included? Do you have any tech stack in mind? Those are the important questions you need to ask. The answers will go a long way in determining the type of coding company to hire.
In other words, it is difficult, if not impossible, to choose the right developers if you do not understand what your company needs. You do not necessarily need to know much about the technical details of your project, especially if you are not tech-savvy. However, you should be able to say a thing or two about the product you want to build.
This helps you weed out vendors that are not good at what you want to develop. For instance, if you are looking to build an eLearning tool, it is advisable to work with a company that specializes in digital education products.
2. Do Not Be Completely Clueless
The software development process is cumbersome. As a result, not-tech-savvy people tend to be clueless about their application development projects. That is one of the mistakes you must avoid at all costs. If you are not knowledgeable in software development, you have to add a tech-savvy person to your team.
Having a good understanding of what is happening during your project will help you avert a lot of mistakes. Being completely clueless will impact you negatively in terms of cost, project development time, rework, and more. In a nutshell, you will be in a better position to make great decisions if you work with someone that understands software development.
If you are not a developer and you are not able to hire an expert to help you, there are two other options for you. You will have to either rely on the consultants provided by the development vendor or take some time to read up — as you are doing now.
Simalar Case We Have Already Done
3. Good Research
In-depth research precedes great shopping. It is advisable to embark on research before settling for a vendor. This will help you explore diverse options and make discoveries that could boost your chances of choosing the right agency. Firstly, you have to surf the internet to shortlist companies that are good at the type of product you want to build.
The more agencies you evaluate, the better your chances of getting a good partner. In this age of connected economy, it is great to look beyond your country and continent. Your primary goal should be to get capable hands to handle your project. You may need to schedule free consultations (or paid ones if necessary) to know if the companies on your list are perfect matches.
Cost is another important factor to consider during your research. Cost comparison can be time-consuming; however, it pays off at the end of the day. To find a company within your budget, you will need to spend some time comparing eligible coding agencies.
4. Vendor Reputation
Go beyond the fancy words on a company's website to learn about its reputation. The goal is to know their track records and what past clients think about them. When doing this, focus on the quality of work, project completion time, project management culture, and more. You may not be able to get all this information, but strive to learn as much as possible.
For companies that are popular or around for a long time, a simple Google search could turn up helpful content. If a company treats its clients unfairly, you will likely be the next victim if you proceed to work with them. A good reputation is key!
5. Check Expertise, Methodologies, and Technologies
Make sure a vendor has experienced experts in your areas of interest. Without people with the right levels of skills, you can not have your dream product. Once you understand what you need, the next step is to look for a software development agency with the right set of skills.
In addition, consider development methodologies and tech stack. For instance, if you need a cross-platform application, you have to look out for a coding service that has experience in cross-platform solutions.
An agency that lacks the right set of tools can not help you no matter how experienced its developers are. In the same vein, it takes good culture and development methodology to deliver a project successfully and on time.
6. Check Past Projects
Seeing is believing, they say. If possible, endeavor to go through the past projects of the company you want to hire. This will help you to avoid the common mistake of picking the wrong application development service.
Final Thoughts
Do not rush into choosing a software development vendor without taking your time to conduct background checks. The success of your software project is largely dependent on your choice of coding agency. With a company with the right sets of skills, culture, and technologies, you are sure of excellent delivery. The opposite is likely to happen if you fail to consider relevant factors.
Are you looking for a leading and affordable software development company for your next project? If yes, look no further than Aristek Systems, a leading provider of custom-tailored software development services. Wherever you are, in North America, Europe, or the Middle East, you will get personalized solutions that suit your needs and budget.
Be the first to receive our articles