Transportation Management Systems: Your Key To Success
Published: April 05, 2022
Updated: February 19, 2023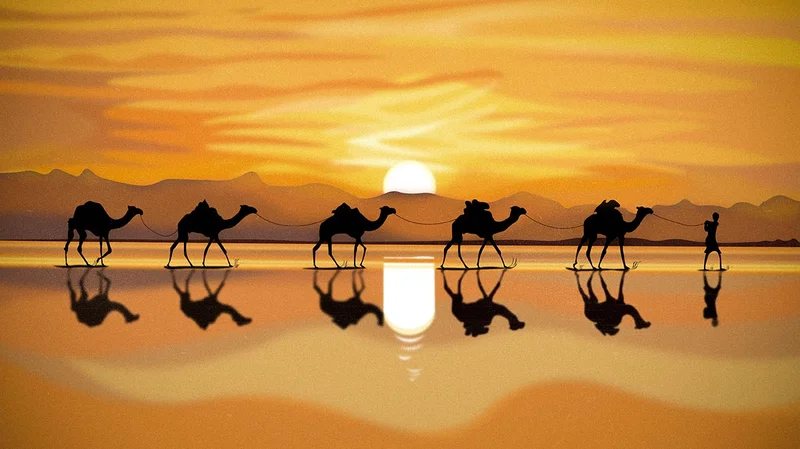 Transportation refers to the movement of people, goods, and animals from one location to another. Modes of transportation include air, rail, road, water, cable, pipeline, and space travel. Transport management is important because it allows people to trade, which in turn allows civilizations to emerge. While logistics and supply chain can be defined as the art and science of obtaining and distributing material and product in the proper location and quantity. This definition encompasses all inbound, outbound, internal, and external movements. One of the most important agencies you will need in your import and export business is a logistics services company. These companies can provide the best and quickest solution for moving your products to a regional or international location.
Choosing the right Transportation Management and Logistics System can provide numerous benefits to your company that you may not have considered. In recent years, Transportation Management Solutions have come a long way. Many businesses now benefit significantly from using third-party logistics software providers to manage all or a portion of their freight.
Inefficient Logistics Management Leads to Postponed Projects
Scheduling is critical in construction logistics management. And a single scheduling blunder can snowball and cause delays across your entire project. For example, if one trade falls behind schedule due to a late delivery, every trade that follows it will have to adjust their schedules as well. Your completion date will be pushed further into the future as work schedules are pushed further into the future. As a result, it's critical to understand the most common roadblocks to scheduling and plan ahead of time to overcome them. Here are a few examples:
Deliveries are being delayed;
Materials on hold;
A lack of on storage space;
Illogical and inefficient routes. The route drawn up once does not change;
High delivery costs (maintenance of the fleet, selection of the optimal hired transport from freight forwarders).
How to Avoid Costly Mistakes in Logistics?
The specific supply chain management strategies that will work best for your company may differ, and they may change from year to year. However, these methods have been shown to assist you in developing a cost-effective supply chain that you can build on and develop over time to scale with your business.
1. Maintain Inventory Control
Inventory loss is a major contributor to high supply chain management costs. Every item you misplace or lose as a result of spoilage or damage is an item you can't use to fulfil orders or meet demand.
You can significantly reduce those costs by monitoring your inventory and keeping track of each item you store. Even better, you'll be able to identify trends that are contributing to inventory loss or waste, allowing you to make the necessary changes and start saving money.
2. Select Your Best Team
Your employees have the ability to either accelerate or stifle your supply chain management efforts. You'll have a more cost-effective supply chain if they're efficient and process orders on time. The key is to select personnel who communicate and keep you informed of any changes or issues as they occur.
When your employees take the time to communicate, you'll find it easier to implement and develop new supply chain cost-cutting strategies.
3. Embrace Automation
Automation has a shady reputation. Many employees see it as a way to replace them, but when used correctly, it can help you create a more cost-effective supply chain.
Consider how much time your employees spend on tasks that a computer could handle. Inventory management, order preparation, and data interpretation all take time. That is time that your employees could be spending on other aspects of your company. By automating certain processes, you will free up employees to focus on their core responsibilities.
Logistics Automation
Once your business is set for a successful kick off by good strategies and well implemented TMS. You can now think of using powerful tools to boost your productivity such as automation. This is where logistics management and automation may play an important role in your operation. Logistics automation in a transportation management system can manage your transportation and freight departments effectively.
Logistics automation refers to the reduction of manual entry of process freight shipments and the automatic retrieval of options for freight transportation procurement. With this software becoming more common for logistics companies, there are numerous advantages that the software can provide. Automation technology is now capable of performing tasks that people used to do manually, thanks to advancements in robotics and artificial intelligence.
Here are some examples of supply chain areas where automation technology can be used:
Invoicing and payments;
Orders and their fulfilment;
Ordering and delivery via multiple channels;
Inventory control;
Retrieval and storage;
Communication and customer service;
Choosing, packing, and shipping;
Sales, demand, and other factors are analysed and forecasted;
Procurement;
Goal-setting and planning procedures;
Data collection and reporting for problem identification;
Visibility throughout the supply chain.
Related Industry
Automation will play an increasingly important role in the logistics industry, allowing all processes to run more smoothly in less time and with less labour. The valuable human resources can then be allocated to tasks requiring human skills, such as relationship building and decision-making, which drive value for the entire business. Implementing Automation as part of your TMS will help you achieve your goals such as:
Reduction of transport costs by 15-25%;
Minimization of the required fleet by 7-12%;
Reduction of total mileage by 10-15%;
Increase in the number of clients served per route;
Reducing the number of delays to the client;
Increasing the efficiency of transport use by 20-30%.
Simalar Case We Have Already Done
The Final Result
All this will be a key contribution and certain steps in the development of logistics business. Your competitors have already ordered the development of the system and here are their indicators a year later. As an example implementing a transportation management system has resulted in the expansion of United Parcel Service as well as the enterprise's ability to provide customers and retailers with efficient and secure parcel delivery or shipping. TMS has provided UPS with the assistance required to cover a wide range of services. These services include, but are not limited to, low-cost ground delivery, web and retail call centres, and warehouse supply chain management. Your business can simply grow up to be just as effective, if you decide to follow the new generation of Transport Management Systems (TMS) tailored for the Logistics Industry.
Be the first to receive our articles