What Are the Key Benefits of Bespoke Marketplace Development Against a Ready SaaS Solution?
Published: August 11, 2021
Updated: May 18, 2022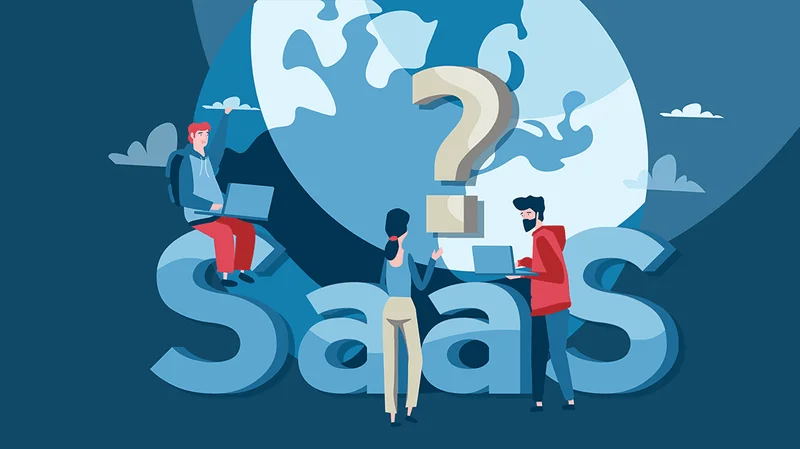 Have you ever once bought software as a service but you felt that you didn't have control of the software application, or it had limited applications for your business model or even it had connectivity internet problems or it had slower speeds when running them? These are the disadvantages and challenges people face when using SaaS as a solution to a highly complex business model.
You must be asking yourself; how can I solve these challenges for my business to run smoothly. Be glad because necessity is the mother of invention and or innovation. The solution to these kinds of issues is, using custom software development to create your unique software which fits with your business model. Well, custom software development has proven time and again when it comes to matters of business software for a highly complex business model with its unique requirements. Here are some of the advantages why you should prefer custom software development over SaaS.
Personalized solutionIn custom software development, you present your problem in your business model in which it will be solved the way the customer wants it to be tackled. But when you consider off-shelf software, it is not personal anymore since they tackle major business problems.
Cost-effectiveCheaper things tend to be expensive in the long run and that's the principle of SaaS philosophy. That is to make a profit in the long run by frequently updating the software. However, custom software development may sound expensive at first but once done, it will profit you in the long run since there are no frequent updates for your platform.
SecureHackers tend to hack the most popular software applications nowadays. This means that there are high chances of a SaaS platform being hacked since hackers spend a lot of time looking for a vulnerability in which they can hurt both the owner of the SaaS platform and the clients. But in the case of custom software development, only your team has access to your software hence chances of intrusion are minimized.
FlexibleCustom software development can be scaled to whatever use or need you want depending on the changes the company is undergoing while a SaaS is rigid and it becomes costly to dump it because it hasn't achieved its purpose.
CompatibleIn custom software development, the team focuses on tools and operations in the business model and takes them into account. This is crucial when making the software, to make it compatible with operations in the business model.
Emphasize your business situationHaving a business that is unique needs unique software to tackle the challenge. And this uniqueness sends a strong message and people will always take you seriously.
Encourages invention or innovationSince the software is unique due to unique requirements, this encourages research on the technology to be used and this might give birth to a new business solution that has never been seen around the world.
UniquenessUsing custom development for your business makes something that only suits your business model and business organization. Something of your own.
AdaptabilityBusinesses change with time to adapt to its changing market. So, it is guaranteed that if that happens, it is guaranteed that you have to change your platform, and having a rigid SaaS platform is impossible. However, custom development can easily be changed in case of any change.
Optimized business processesCustom development helps in creating optimized business processes rather than replacing them. It emphasizes the business model and business organization and tries to mimic its requirement and provide the solution in line with the business model and organization.
ExclusivenessSoftware made purposely for your business is good for the better functioning of business processes and activities for your platform.
All the above cannot be seen in SaaS software. For instance, take a look at SaaS eCommerce platforms. Most of them are controlled by a third-party provider. This means that someone else manages your vital business applications for your platform. This means you don't have control of your platform.
In that case, what are the challenges a marketplace start-up faces?
Technology developmentThis means this should be integrated for both buyers and suppliers in terms of the front office and back office. In addition, the user interface should be user-friendly. Search engines should be efficient and product descriptions should be well detailed with the relevant keywords for each product.

The terms and conditions page should be there and buying and pricing processes should be well detailed.

Payment servicesPaying methods for buyers and suppliers should be highly considered depending on your geographical location, that is, your country, and the mode of the method they support.
Need for new skillsThere is a need for data analysis when it comes to the B2B marketplace. Detailed information about the product and its demand is very crucial.
In addition, the core advantages of a developed marketplace from scratch include:
You'll be independent in your choice and feel the ocean of value
You'll dive deep into the domain of knowledge, learning trends & fresh news
You'll be able to solve all the challenges addressed by your end-customers
You'll be able to help them even with unique business cases, where special features or approach is needed
You'll be able to sell off-the-shelf solutions including marketing and other subscription-based functionality
You'll be able to make a smart architecture that won't affect all users at one time after any release (feature toggles, microservices, etc.)
In conclusion, A SaaS solution doesn't support any integration your customers need in their eCommerce websites. With custom development, you'll be able to investigate almost anything you wish and implement it within relevant time & budgets. Due to a proficient team of talents, you'll be able to take on any other complicated side dev projects without much direction on your current infrastructure/ skillset.
"When choosing your eCommerce software, remember to consider both your current and future needs. Some platforms may be the best solution right now, another could be a strategic investment for the near future."
Be the first to receive our articles