Top 5 eLearning Trends In The United Kingdom: Reshaping The Industries
Published: February 25, 2021
Updated: March 12, 2023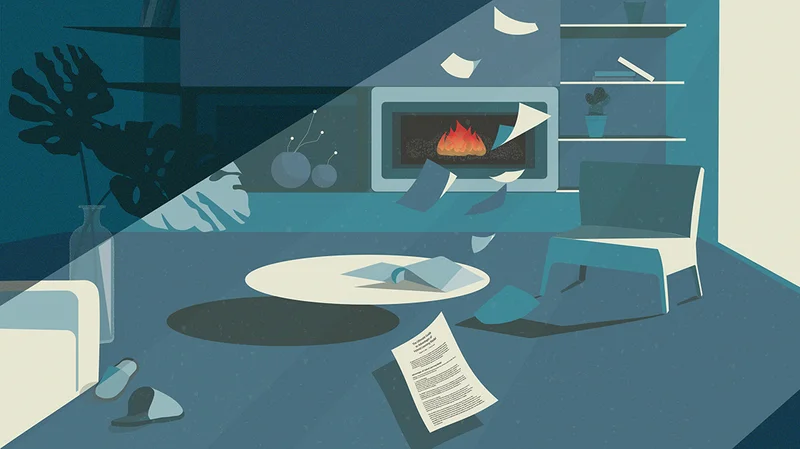 When you hear the word technology, what comes to your mind? Maybe advancements & improvements? You're right! It is about replacing traditional approaches with more modern techniques, that are not only less expensive but effective as well.
From the past few decades, almost all the sectors in the United Kingdom have changed their way of doing businesses. They are opting for more easy, convenient & fast ways. And if we talk about the current situation, where the Coronavirus outbreak has taken over the entire world. It has become a need of every industry to rethink & change their ways of working. However, to some extent businesses have revamped their processes & are using newly discovered techniques/equipment. Among them, eLearning is the one, which has gained popularity in a very short period of time.
The potential of this technological advancement has made it a sustainable alternative for traditional methods. Not just this, it is effective as well. This game-changing technology is playing an essential role in multiple sectors. Either, it is corporate training or student's learning its adoption is becoming necessary. Apart from all of this, eLearning is helping all the sectors in meeting day to day challenges efficiently. Teachers & professional trainers are spending a lot of time in revamping the learning strategies. These new strategies will help the learners in gaining the knowledge quickly.
Even though before the pandemic, eLearning industry was expanding at a steady pace. But the closure of educational institutions & businesses has led to explosive growth. According to the study by Global Market Insight, the eLearning market will reach $375 billion by the year 2026. Another reason behind this acceptance is that, eLearning is accessible from anyplace, anytime.
However, in the beginning, several eLearning trends were introduced out of which a few become the norm a few faded away. Let's explore the 5 eLearning trends that are reshaping almost all the markets in the United Kingdom.
1. Mobile Learning
Gone are the days when people used to learn through the traditional ways of book reading. They have even forgotten the concept of the library as everything is available online. Nowadays, people prefer convince in the first place. And Mobile Learning has made it possible for everyone to learn anywhere & anytime. Either you are an employee or a student who is eager to learn, can easily reap the benefit of mobile learning.
If we talk about organizations in the United Kingdom, who have applied the remote working model to keep their employees safe. For them, the quality of mobile experience provided by the e-learning software is vital. Not just this, with eLearning, organizations make sure that they are effectively meeting the training needs of the employees. While making them aware of all the collaborative learning techniques. However, the users are appreciating mobile learning & it is expected that this trend will continue to dominate in 2021 as well.
2. Gamification
When you want to make the learning process interesting, the game is the only way. Whether you are five years old or fifty, whatever you learn interestingly is unforgettable. If we talk about gamification, this facet of eLearning has made education & training session fun. Most of the companies in the UK are training employees in this manner. However, it is not about fun & games, this technique has numerous proven benefits.
From interacting with the material to reviewing the lessons, gamification is making it interesting. In addition, the elements of gamification allow educational institutions & companies to contribute a higher level of motivation, increase productivity, and minimize dropouts by the provision of the entertaining element. On top of this, game-based learning will continue to be implemented in 2021, both physically & digitally.
3. Micro-Learning
According to the research conducted by Deloitte on the modern leaners, an employee has about 24 minutes per week for professional development. Hence, providing them with long length content is of no use. Similar is the case with students, providing them with a lot of content will not help in learning. Here Micro-learning comes in.
It is regarded as the latest trend for eLearning. It allows students & professionals to achieve the goal with minimum efforts in minimum time. With the help of Micro-Learning, all you have to do is divide/break huge pieces of content into smaller ones which are easy to grasp. Generally, micro-learning lessons take 2 to 7 minutes, which means that an average employee can find time for professional development each day. Furthermore, it's easier to focus on short lessons, so the process of learning becomes more comprehensible. In simpler terms, the information is provided at a rate that matches the ability of the learner.
4. Social Learning
If we go back to our childhood days, where we used to learn a lot of things from our parents. Teachers & professionals are now promoting this old kind of learning, known as social learning. The reason for promoting this learning is that students & employees learn from their colleagues. Over the past few years, a vast number of organizations have invested in different LMSs & LXPs to leverage various benefits of social learning.
Not just this, with social learning, they have ultimately enhanced the culture of seamless learning. According to the report by Brand Hall Group, 73% of the organizations are willing to invest more in social learning. For social learning, it is necessary to make a strong relationship with coworkers. However, social learning has other numerous benefits including effectiveness, accessibility & many more.
5. AI-Powered Learning
AI-powered learning is considered as the best eLearning trends for corporate firms & educational institutions. It is getting a lot of recognition because it allows businesses to comprehend the user's behavior & provide them with customised learning. Not just this, numerous organizations have also integrated chatbot to help users find their desired content with ease. Besides, graphic overlays, 360-degree visuals & explorable interface are a few applications that are being used by the trainers for the purpose of eLearning.
Besides, AR & VR allows learners to fully immerse students in the subject matter. On top of this, AR & VR also takes the factor of eLearning to the next level. Gamification, Mobile-Learning & Micro-Learning have never been immersive when paired with AR & VR. However, this trend of AI-powered learning is improving drastically, so you can hope to look forward to this eLearning trend continue for a while yet.
The Bottom Line!
Even though the eLearning trends tend to come & go, but those which are discussed in this article are not going to fade away anytime soon in the UK. Since, the future of eLearning is all about expansion, growth & adoption of new technologies, businesses & educational institutions must evaluate their current training & teaching programs, keeping in mind the prevailing & upcoming trends. This will lead to better learning & outcomes.
If you want to know more about new technological innovations & trends, keep your eye on this space.
Be the first to receive our articles