Great Ways to Use Augmented Reality (AR) in Your Business
Published: July 30, 2019
Updated: May 16, 2022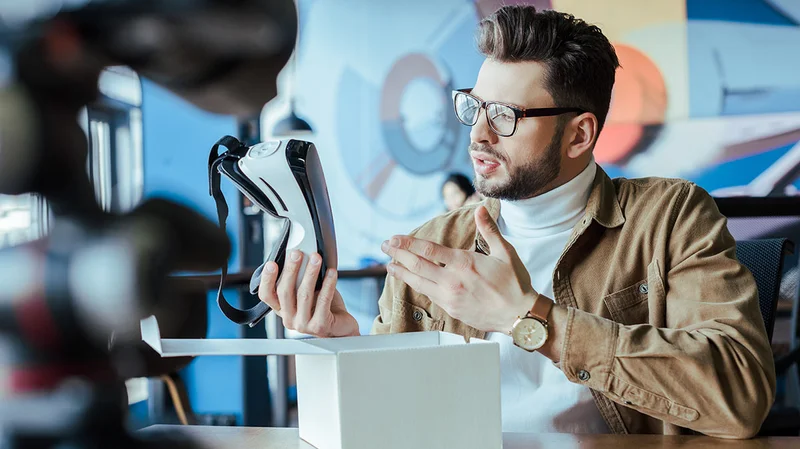 AR works by superimposing virtual overlays into the real world and this gives the user thechance to view something before it is produced or designed using an AR headset. AR cantransform your business, here are some of the most innovative ways you can use it to your advantage.
Employee Education and Training
AR gives an interactive and engaging experience for workers undertaking education or training, it increases knowledge retention by acting to provide information across all of the senses.
Remote Collaboration
In an era when team members are often in different geographical locations, it can be easy to feel disconnected. However, using AR means that meetings can be fully interactive and immersive and create the impression that everyone is in the same room. This makes the meetings more interesting and effective, with attendees less likely to become distracted.
Product Display
E-commerce has been one of the fastest-growing areas of retail and being able to display products is key. AR allows online shoppers to inspect a product before buying, looking at all the features and functionalities as if they were in a brick and mortar store, leading to higher conversion rates and greater customer satisfaction.
Navigation and Tours
Using AR can make tours more interactive and interesting and are especially useful in tourist locations, museums and for realtors. In real estate AR can bring a property to life by showing the buyer everything they need to know about a property including the effects of recent improvements and how the property has changed over time.
Machinery Repair
AR can help teach individuals how to repair and maintain complex machinery. Each part can be demonstrated, removed, replaced and repaired by following the instructions in the virtual environment and by using AR overlays.
Innovative Offices
This sounds futuristic but with AR a business meeting, seminar or team meeting can be transformed. For example, using AR an empty room allows the projection of whiteboards for your employees to use to share and discuss ideas without sitting in yet another boring meeting space.
Customer Service
AR technology means the sky's the limit when it comes to customer service. Customers can have full demonstrations using an AR headset alongside a customer-facing employee. AR can be used for customers to seek assistance, suggestions and look at product reviews. Not only will this make the customer more engaged, but they will also be more satisfied and your business reputation will benefit as a result.
The worth of the AR market is huge and is expected to continue to grow, using AR to present customized content and experiences to their customers will give companies greater opportunities to succeed and excel.
If you're looking for a company that provides Augmented and Virtual Reality Services and other Software Development Services — contact us.
Be the first to receive our articles