8 Advantages of Ecommerce: Why You Should Sell Online
Published: January 05, 2021
Updated: April 26, 2022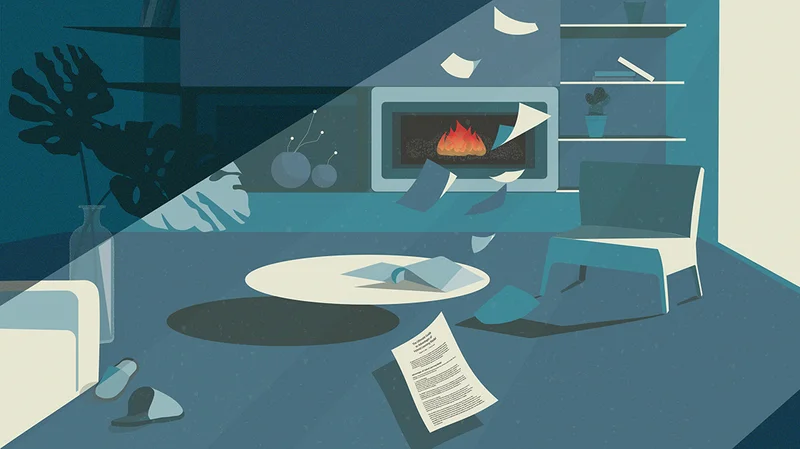 With the fast-evolving world where everything is transforming. The traditional way of operating business has also been changed. People used to have a shop or office, to oversee all their business operations including distribution of the product to the end consumer. But the advent of the internet has revolutionized it completely. Businessmen now have shifted to digital stores, with the name eCommerce.
Whether you are dealing in spare parts, export raw material or sell the best quality clothes, eCommerce websites work well for every type of business.
It is not only the businessmen who have adapted the change, but the consumers have also altered the way of shopping. Customers now before shopping search, compare & look for ways to buy online. No doubt, online stores have made it very easy for shoppers to find the desired product without the hassle of going to the market. However, it is not only beneficial for consumers but manufacturers are also reaping advantage from it. Ecommerce websites multiply sales, increase profit margins & ultimately reduce business operations.
Not just this, the internet is a powerful & the most convenient platform to spread awareness about the products in the market. So whether you are starting off or looking to expand your business, an eCommerce website has many advantages in long-run to win over customers.
Here are 8 top advantages why you should sell online. Keep on reading we have gathered some important information for your benefit.
1. Fast & Convenient
Unlike a traditional retail store, an eCommerce store can be set up & running with just a few clips, but if it is a basic store. Moreover, with eCommerce website there is no one size fits all solution. You need to have a custom made platform based on your requirements. Setting up an eCommerce store is not a big deal. There are multiple designers & developers in the market who can help you with this. Besides, with an eCommerce website, it is easy for manufacturers to upload the products and this can easily be done by sitting at home. However, if you are unable to find a designer or developer, use pre-made templates to create your online store. With such templates, hosting, maintenance, PCI compliance & management becomes easy.
2. Creates Brand Awareness
Do you know eCommerce store establish & strengthen your brand? When an entrepreneur sells product on a market place, it is usually listed in a general way. But with the help of the online platform, you have all the ground for customization & branding. Not just this, in the market place the brand is only in front of you but on an online platform, it is at the forefront of all. Hence, with eCommerce stores brand recognition and awareness becomes easy.
Besides, if your customers are buying a product from the market they will remember the market place instead of you. So your goal should be to make customers feel associated with your brand when they think of that product. With an eCommerce website, you have endless possibilities and the best part is you can easily get credit for your product instead of the retailer or wholesaler.
3. Attract New Customers
When it comes to eCommerce selling you can easily take it on multiple different formats. Moreover, each channel has its unique audience which the entrepreneur can reach. You might not be aware that with an online store you can reach international customers as well. With this, you also find your niche market. In simpler terms, you will have a wider audience to serve ultimately increasing your profit margin. Unlike physical stores, the online platform is not limited to who can visit the store. So whether you are new in the market of an existing seller, you can conveniently reach anyone that you could not before.
4. Shoppers Start Online
The use of digital mediums is increasing day by day. The shoppers before opting for anything conduct research through online platforms. Even if the customer ends up buying from the physical store. They will surely going to compare the prices, features & benefits form an online platform. Not just this, there are multiple other reasons for conducting online research including brand comparison, customer reviews, inventory levels & many more. However, you also have numerous opportunities to attract customers through your advertising techniques. In other words, you can persuade them to buy the product. However, the only way to make sure potential shoppers find your product is to have a presence online.
5. Customers Data
One of the most amazing advantages of having an eCommerce website is, you can collect, measure & act accordingly on the basis of customer data. Not just this, with the help of data insight & artificial intelligence, you can show your customers the relatable product they might be looking for. The advantages do not end here, with the help of search history you can send them the emails regarding your new products which they may like.
On top of this, if you are hyper-focused on the experience of customers, you need their data. Ecommerce stores help you in collecting the first-hand data without any amendment. You will be able to receive constant feedback and can make the experience of customer's better accordingly. But make sure you collect the data ethically without invading someone's privacy, the best way is to inform your customers beforehand. Also, if you are collecting personal or sensitive data, your better protect it too.
6. Content Marketing
eCommerce stores allow you to provide sufficient information about your offering to the potential customers. A branded website gives the seller a place where they can add key content for the customers. Such content includes product description, in-store availability, comparison, & pricing. This content marketing strategy helps customers in making an informed decision. Whether they want to purchase online or through the store they will have a clear picture of the product. Not just this, online store provide more information about the brand to your potential customers, with a guide on, how to use the products.
Final Words…
Having your own online store is a great way to acquire loyal customers, grow business, & gain new insights. Not just this, it is an important piece for eCommerce strategy. If you just have a single channel to sell your products you will be in trouble soon. So diversify your channels if you don't want to be left behind in the game.
Whether you are looking to redevelop an existing platform or create a brand-new E Commerce solution that would breakthrough the market, we got you covered. Share your ideas and needs with us, and our expert will contact you to take it further.
FAQ
Is eCommerce platform profitable?
Yes, it is profitable in every manner. You can easily update the products and prices with just a click. Not just this, you do not have to hire a team for marketing and management you can do it on your own by sitting at your home.
What are the most important features an eCommerce website should have?
Multiple features are required to make an eCommerce website up to the mark but the most common ones are:
An easy-to-use checkout.
Search engine optimized code and layout.
Content management capabilities.
Reporting tools and custom report features.
Promotion and discount code tools.
What are the common types of eCommerce stores?
The common types of eCommerce stores are:
B2C (Business-to-Consumer)
C2C (Consumer-to-Consumer)
C2B (Consumer-to-Business)
B2B (Business-to-Business)
Be the first to receive our articles