The Ultimate UX/UI Design Guide
Published: December 30, 2020
Updated: April 26, 2022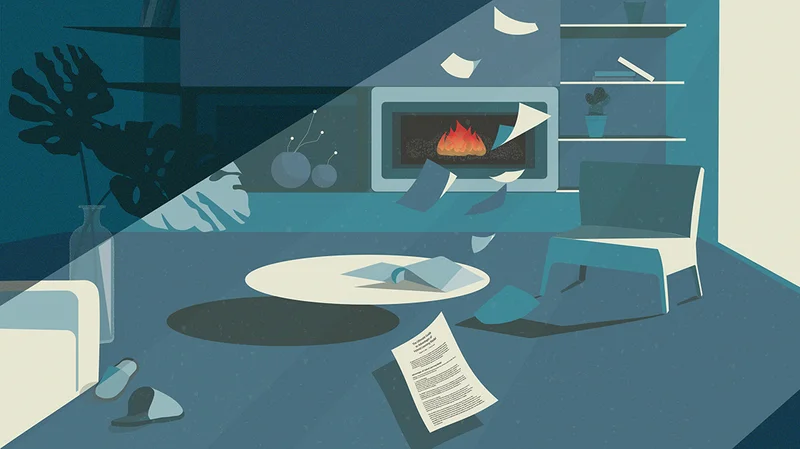 There is no doubt that design is a broad discipline with different preferences in different regions. It is surprising how the same UX/UI design pattern whether for software, car, bottles or any other product might affect people belonging to a different culture in a way we would have never expect.
Even today, in a fast-paced world, people still consider cultural heritage & have great importance for their customs. Not just this, they expect the businesses to respect it too. Moreover the USA, UK, EU or if we talk about any other region. Every country has different assumptions for design, which ultimately makes it a trend for others.
Besides, the core reason for having differences in design is the language barrier. What is considered positive in one country might not be taken positively in another country. For instance, script length & font sizes; word equivalents vary in several symbols across different languages. Similarly, the spaces between words especially in the western language used to separate words, but in Thai, Japanese & China it does not have visible boundaries. UX/UI design changes from time to time. If we talk about what is in right now, it is all about lots of negative spacing, minimalism, interactivity & restrained color theme. But it totally depends on the region.
As we have discussed, every region has different preferences for UX/UI design, it is important to know the rules and regulations being followed in specific region, before starting their work. So that we can adapt the design & feel of a particular region. Considering the United Kingdom, they have a completely different approach for design. We have gathered certain useful insights regarding UX/UI design preference in the UK for you. Keep on reading to get to know about it.
Let's get started…
1. Identify User Needs
In the UK, before designing or deciding on to anything, identify users need. Try to find out what the user is expecting from the UX/UI design. If you are not aware of the client's expectations you might not build the right thing. So do your research, identify different trends, analyze data & talk to your client to avoid any inconvenience. Most importantly do not make assumptions that the client might like your idea.
2. Do Less
With UX/UI design try to reuse the created one. There is no need to reinvent the wheel every time. This is the norm in the UK, that designers do not design the same thing multiple times they use it again to save time and cost. Not just this, once you have tested something, working on that again will lower the chances of error. Moreover, you can save the designers energy and can invest it in something more productive.
3. Make Simple Designs
In the United Kingdom, simple & easy to use UX/UI design is more preferred. Designers do a lot of hard work to make the design simple & attractive. You might be knowing, making something look simple is easy but making something simple to use is very difficult — especially when the systems underlying are composite. This is where professional UX/UI comes in.
4. Always Design With Data
Before starting your work, look for the market trend. Research what designs are being used in the market and how people are responding to it. Apart from it, how other designers are using existing services and what approach they have followed makes a difference. So, when it comes to UX/UI design, always make decisions that are data-driven to avoid guesswork & hunches. In this industry, research & hard work does not end. Keep looking for new trends even after your services are live.
5. Start Small
The best way to start with UX/UI design is to start small & iterate slowly. Also, we advise you to release minimum products in the early stage, test it to avoid technical errors, then add value-adding features in it to make it appealing. Further, alter the design or delete things that are not working well and make amendments according to the client's feedback.
6. Accessible Design
In the UK, accessible design is considered as a good design. It is the quality of well-designed UX/UI that it is legible, inclusive & readable. Not just this, always keep in mind we build designs to cater the needs, not only for the satisfaction of the client. Hence, make the designs that are accessible & simple. Most importantly, the services and designers offer are used by people who find it hard to use so think from their perspective & work accordingly.
7. Understand the Context
Remember, the designers never design for the screen, however, they design to provide people with ease. So, the designers need to think about the context in which they are providing their services. Apart from this, understand the purpose of the design so that you can surpass the expectation of the client.
8. Make Sure It Connects
Being a designer your job is to provide services that meet the need of the clients. Do not only aim to design but create a design with which the user can connect. So think about all the perspectives of service & make sure they serve the ultimate purpose.
9. Be Consistent
Try to use same language, pattern & design wherever possible. This ultimately helps people in getting familiarized with the product & services. However, this does not mean, you will use the same design every time, just be consistent in your approach. In the design industry, one thing which is very important is to keep on learning & exploring. Always look for better ways of doing things.
Wrapping It Up…
Constantly explore new trends & technologies when it comes to polishing your skill but take into account that every region has different preferences & rules which needs to be followed. A strong understanding of the market in which you are working will help you execute your ideas clearly.
FAQ
What is a good UX design?
Before knowing the good design it is important to know something about UX design. UX design stands for the "User Experience". It is considered each and every time that includes user experience. Basically, the good UX design means, how user feel while using the website, what is the users experience & how easy it is for users to use it. The goals of UX design is to create easy, pleasant & relevant experience for the end-user.
Why people follow the UX design process?
The reason behind using UX design process is to continuously polish & improve the design. In UX design process you go through 4 stages that are research, design, testing & finally implementation. Each stage has its own importance and none of them should be ignored.
What comes first UI or UX?
UX design usually comes first when it comes to product development, followed by UI. The role is, UX designers is to map out the track for the user's journey, after that the UI designer fill it with visuals & interactive elements making it appealing for the users.
Be the first to receive our articles