7 Reasons Why 3D Modeling is Important
Published: November 09, 2020
Updated: July 29, 2022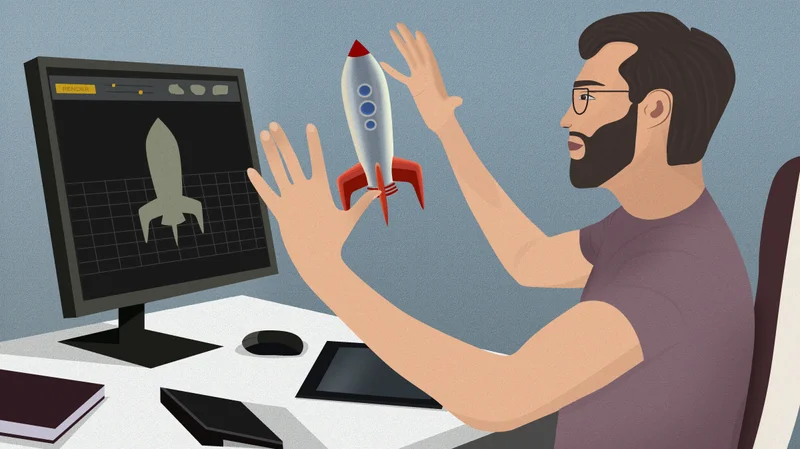 Thanks to 3D the viewer can easily interact with the surroundings like how the product will look in reality. Nowadays it is used in a variety of industries. Engineers, designers, building owners, contractors and many more are using this technology to showcase their offering. In general, the benefits of 3D modeling is making it profitable for every organization and business.
With 3D modeling your pictures and videos will look a little bit too perfect. In simple terms, the magic of 3D modeling will push your images beyond reality. With its growing use in the business world, universities and colleges all across the world are offering courses to make people learn 3D modeling. Not just this, there are uncountable online tutorials available that will surely help you learn the use of 3D modeling. Visit AutoDesk to learn how to do 3D Modeling.
Also, if you want to explore more about 3D modeling with us, stay tuned and keep on reading.
1. Realistic, Quick & Easy
With 3D modeling, you can show your product more realistically. This 3D modeling technique is easy and simple for designers. Designers before finalizing all the important aspects can evaluate the project from different angles. Also, they can make changes before making the prototype. Physical models are important but, 3D models provide you with the quickest way to detect the flaws in the project. Also, 3D modeling enables you to concentrate more on the creative essence. With this, you can save a lot of time and money in the development of the prototype and you can see how small changes in design will look.
Simalar Case We Have Already Done
2. Expand the Design
By using the 3D modeling software you can design any type of feature. In other words, you can make different shapes of your own choice. Not just shape, you can easily make complex patterns with just a click. But don't forget, it requires skills and expertise. Designers who do not use 3D modeling usually face the issue in clearly representing their idea. For this reason, the 3D model gives designers the free hand to increase their aesthetic vocabulary.
3. Easy Corrections & Remodeling
If you make minor or major changes in your physical project, you won't be able to see its impact. With 3D modeling, it becomes easier for the designers to inspect the overall design. Moreover, if you think your project needs remodelling you can easily do it with 3D modeling software without any additional cost & expense. Another advantage of 3D modeling is that the result will be the same as designed. Read How to Make a 3D Model of Your Home Renovation Vision, to know more about 3D modeling.
Simalar Case We Have Already Done
4. Increases Quality & Efficiency
The most interesting application of 3D modelling is its use in the combination of 2D techniques. This combination helps designers in exploring new creative workflows. In this manner the efficiency and productivity of the designer increases. Not just this, you can show the better quality of your rough work to a potential customer. Another interesting feature of 3D modelling is the combination of hand-drawn sketches with 3D effect in a single picture.
5. Better for Project Approvals
With 3D modeling of your project, you can easily compel and satisfy the prospect. The prospect can see the little details you have worked on. However, with 2D drawings, you cannot do so. Hence, 3D modeling multiplies the chances of approval. Even after approval if the prospect requires changes, you can do that without investing much time.
6. Measurements
A 3D modeling design can clearly display the physical dimensions of the project and its distance in relation to other objects in the total layout. This will help the prospect to see and adjust arrangements based on the size of the project. Even 3D modeling makes it easier for the designer and prospect to work together. In addition, the designers can communicate their ideas to the entire team easily with 3D modeling. Basically, it is a common ground for all the designers and other professionals involved in the process of designing.
7. Eliminate Language Barrier
In 3D modeling, you do not need clear instruction to understand the project. With such modeling, you can easily make the other person understand your planning, regardless of his/ her language. In simple terms, the virtual reality it creates makes it simple for another person to understand.
To know more about what your brand can achieve with custom 3D modeling services, our professional team is here to serve you.
Be the first to receive our articles