What You Need to Know About Student Information Systems
Published: June 26, 2020
Updated: May 04, 2022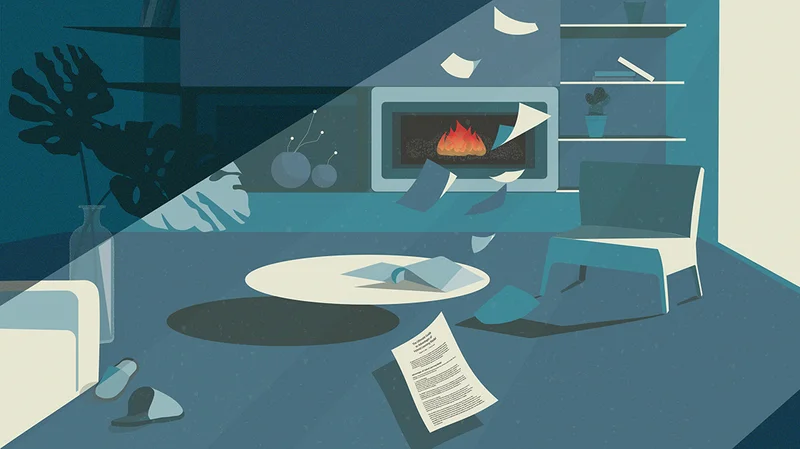 School education is known to be a conservative domain. However, many schools all over the world are already going digital with student information systems. In this article, we will explain the purpose of this software, give you advice on choosing the best one, and list the most important features to look for.
What Is a Student Information System?
Student Information System (SIS) also called School Administration Software or Student Administration System is a software system that manages both academic and administrative aspects of running an educational establishment.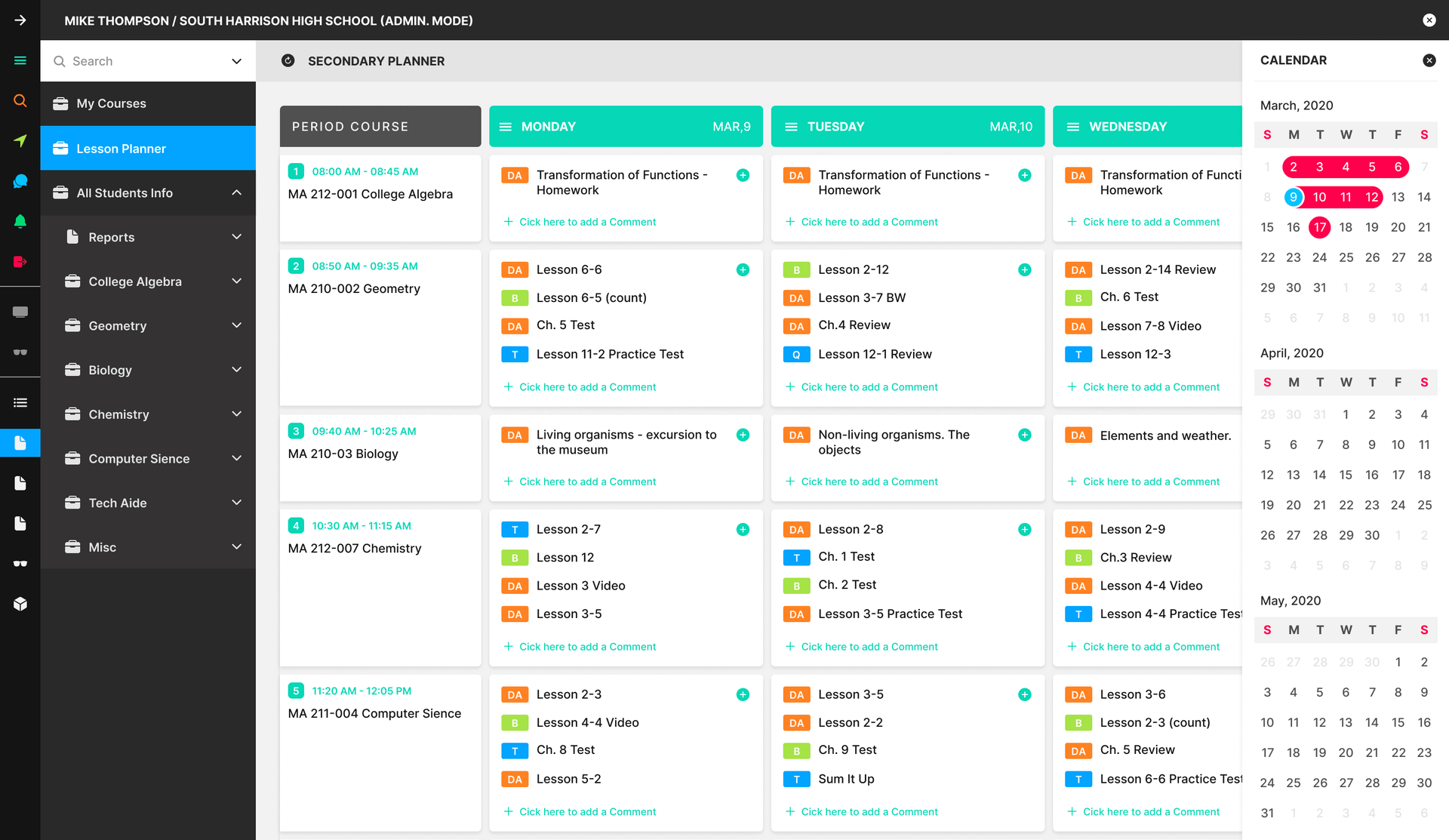 This kind of software is becoming increasingly popular as it makes much of the clerical work easier, allows for better transparency, and increases the overall productivity of the school.

Core Features
This is what your system absolutely must have.
1. Security
Student information systems contain personal information of minors, which makes them a tempting target for hackers. In 2019 there were at least 348 cybersecurity incidents in schools all over the US with 60% of those being unauthorized access or disclosure. In the worst case, the British AIMSweb platform suffered a massive data breach that affected 13,000 educational institutions. While no names of the students have been disclosed, their email addresses were leaked, which opens them up to phishing, spam, and theft of other connected accounts.
This means that cybersecurity is of paramount importance to any student information system. The US National Institute of Standards and Technology recommends using Advanced Encryption Standard (AES) 128, 192 or 256-bit encryption, OpenPGP, and S/MIME. The UK National Cyber Security Centre adds a number of organizational methods like managing user privileges and secure remote working policies. But there are many other steps you can take. Feel free to contact us for a consultation.
2. Gradebook and Attendance
A self-explanatory feature, it tracks the students' presence and progress. It can be modified to support different kinds of grading (A-F, 1-10, 1-12, etc.). As an extra bit of value, it allows teachers and administrators to easily see the performance of a specific student, a class, or the school as a whole.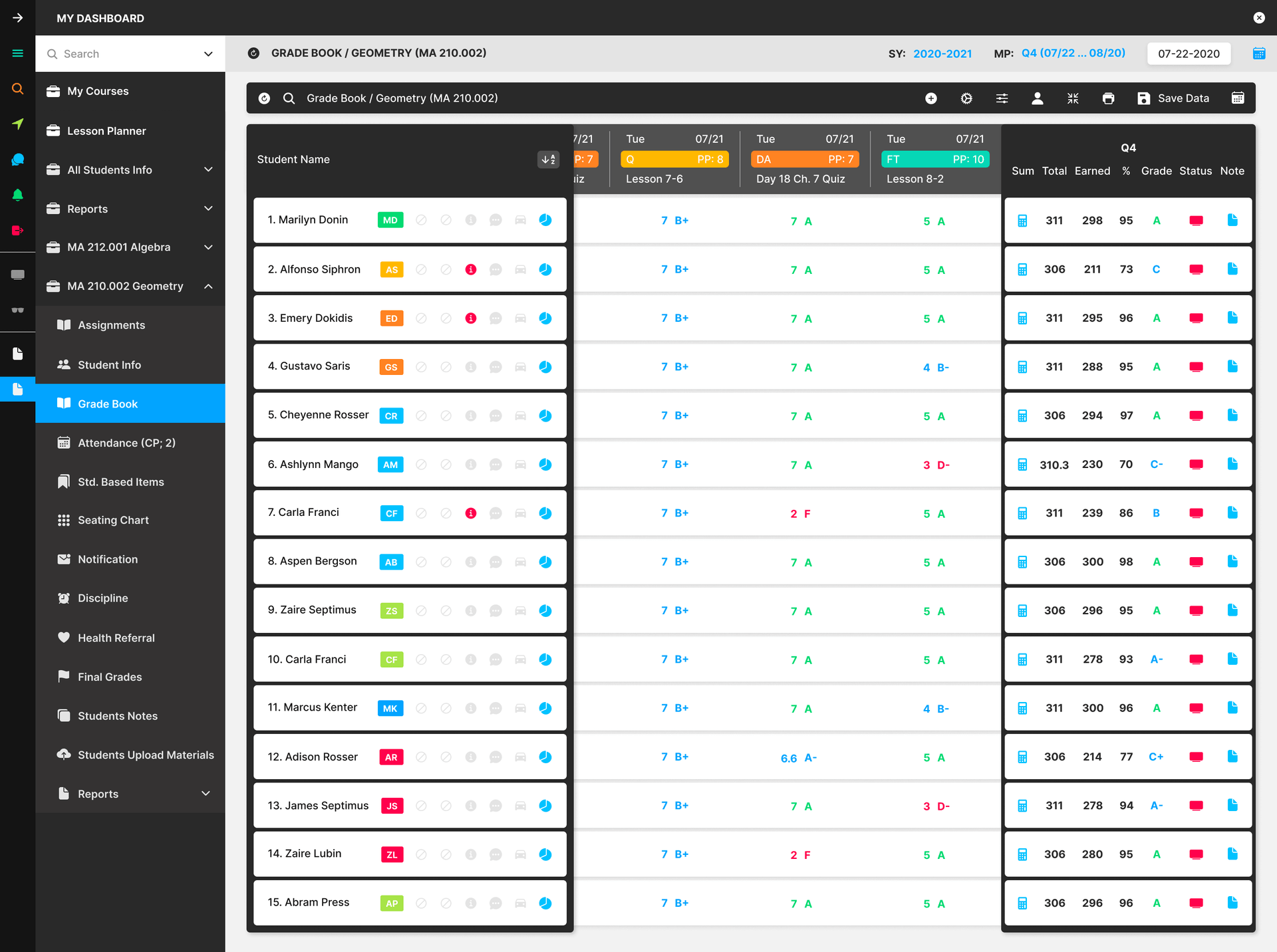 This feature also allows the SIS to automatically collate report cards and even send them out to the parents (if necessary).
3. Scheduling
This feature helps assign students to classes and uses information like course requests and teacher availability to avoid conflicts. This also saves a lot of time because school employees don't have to recheck everything — the system informs them if something's wrong.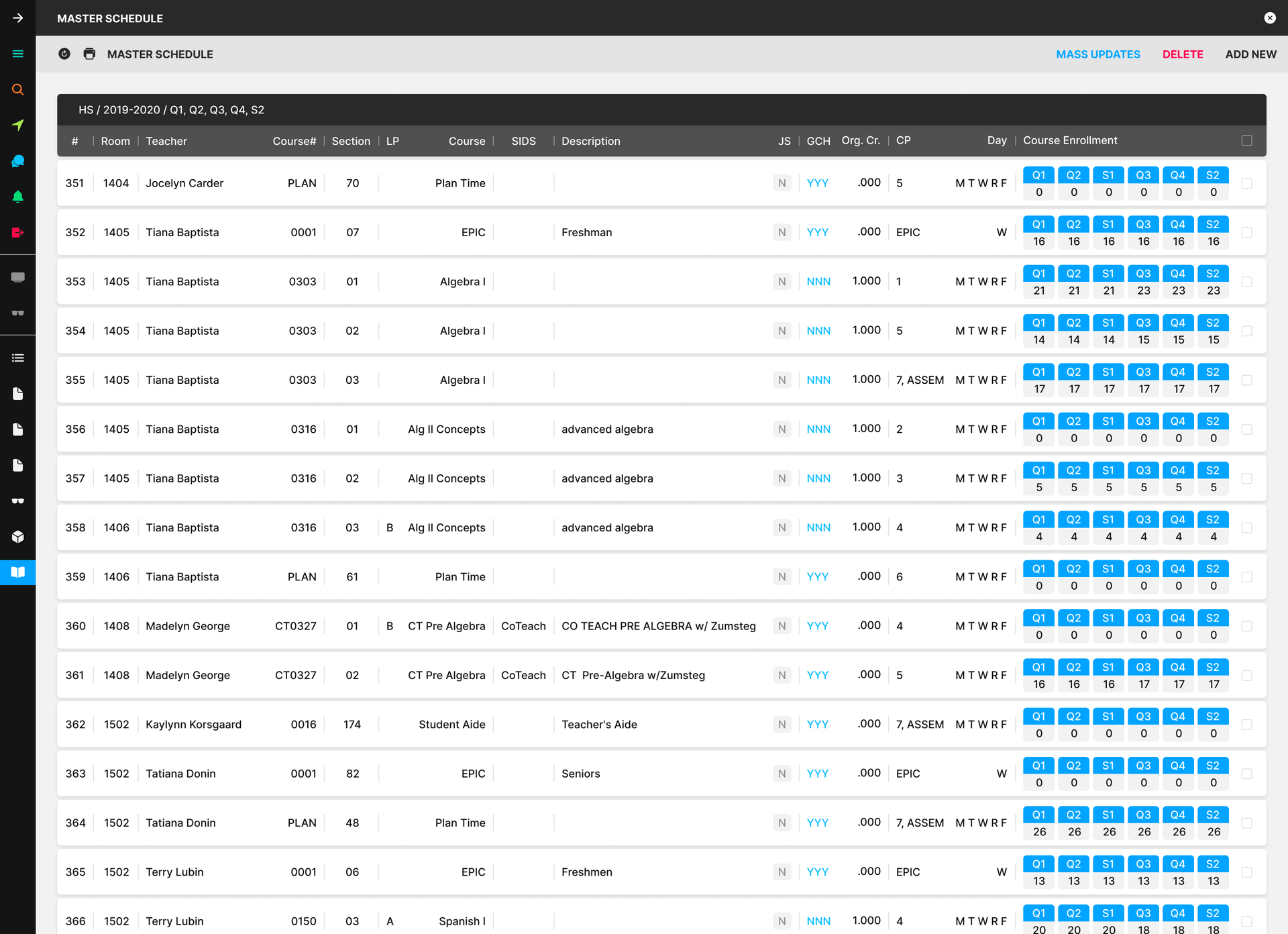 4. Communication
This is a broad category that could include many things: emails, in-built chat, or even videoconferencing. The main idea is to create a channel that will allow students, parents, and teachers to keep in touch with each other.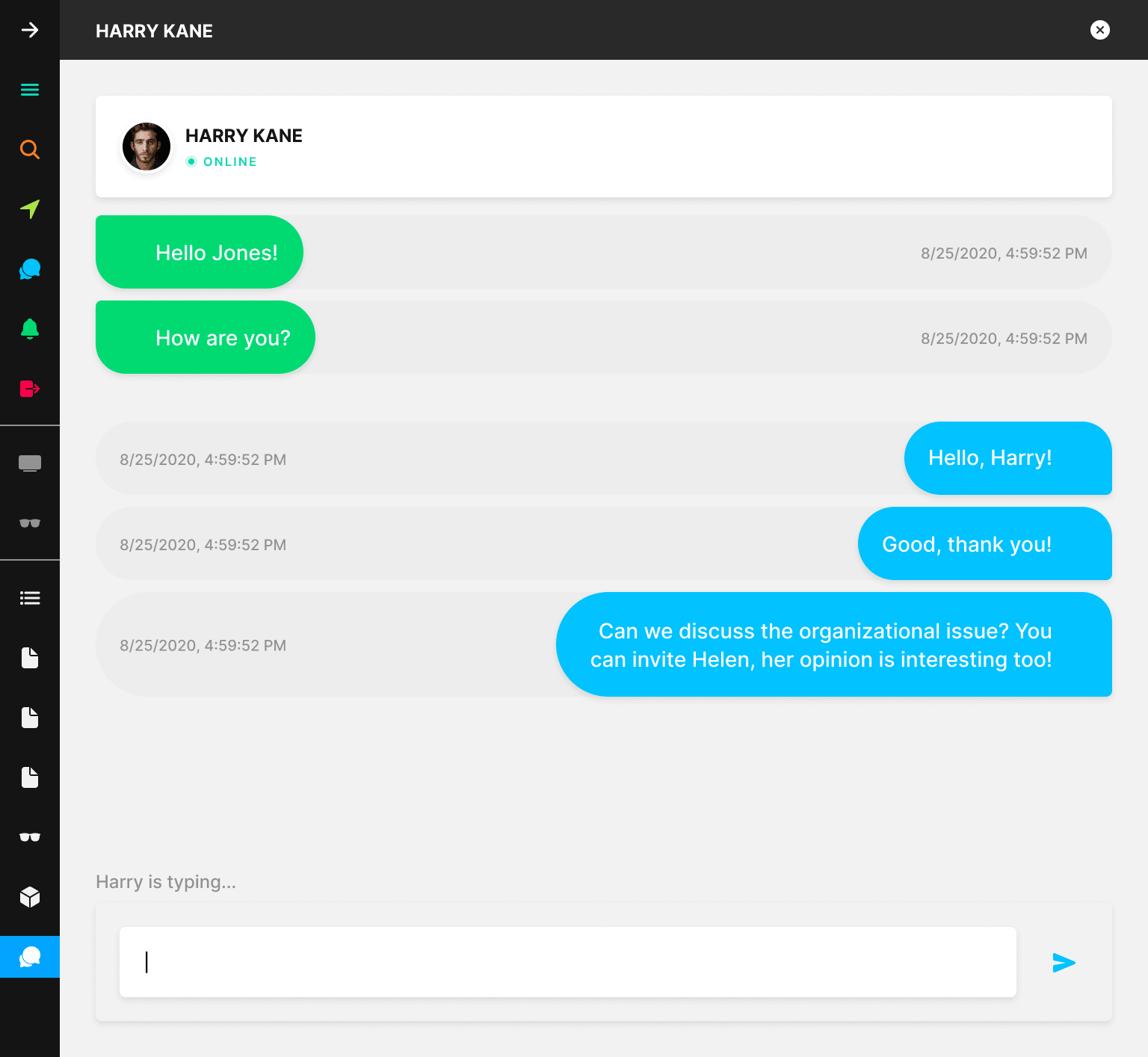 The communication features could either be a part of the SIS itself or an integrated third-party solution.
5. Student/Parent Portal
Most parents don't have the luxury to devote 100% of their time to raising their kids — they have to work, after all. That's why your system would benefit from a portal. It makes participating in children's education much easier.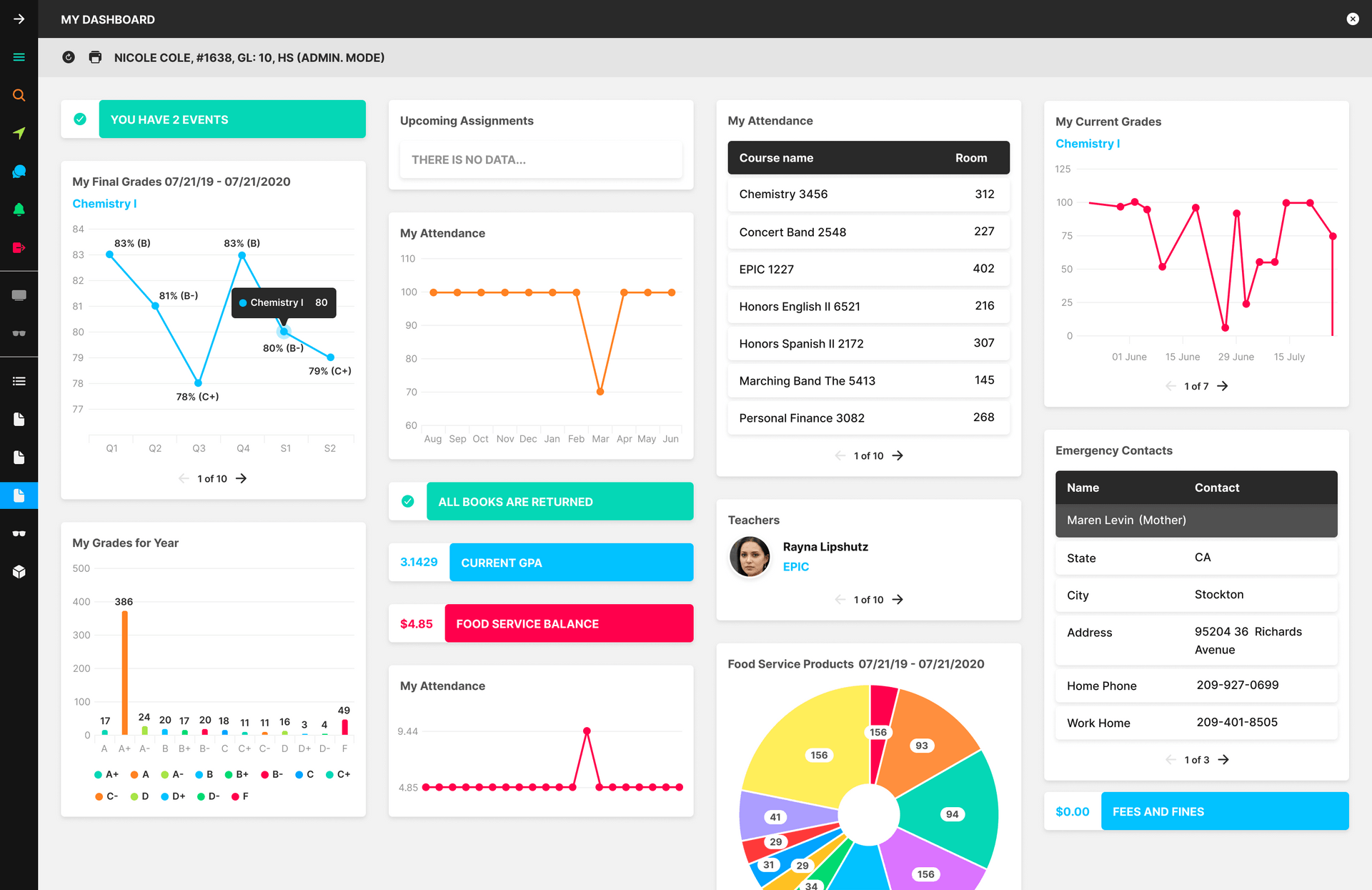 This could also be a place for the students to track the school activities that are relevant to them, review the appropriate policies, and view their progress.
6. Payment System
Even public schools often have some sort of paid offers (e.g. sports, debate clubs, and other extracurricular activities). That's why it is reasonable to have a payment gateway integrated into your school administration system.
There is a huge number of such systems available at the moment: PayPal, Stripe, Braintree, Amazon Pay, and more. They differ in the currencies they support, transaction fees, chargeback fees, and more. The vendors usually tell which gateways they have integrated, so you can look them up and choose the most fitting option.
7. Reporting/Analytics
This is one of the most important SIS features for the administrators. It allows to track administrative and academic metrics and present them in an easily understandable way. This includes graphs, pie charts, spreadsheets, and more. There usually are premade reports for the most important metrics (e.g. attendance, academic achievement, and payments).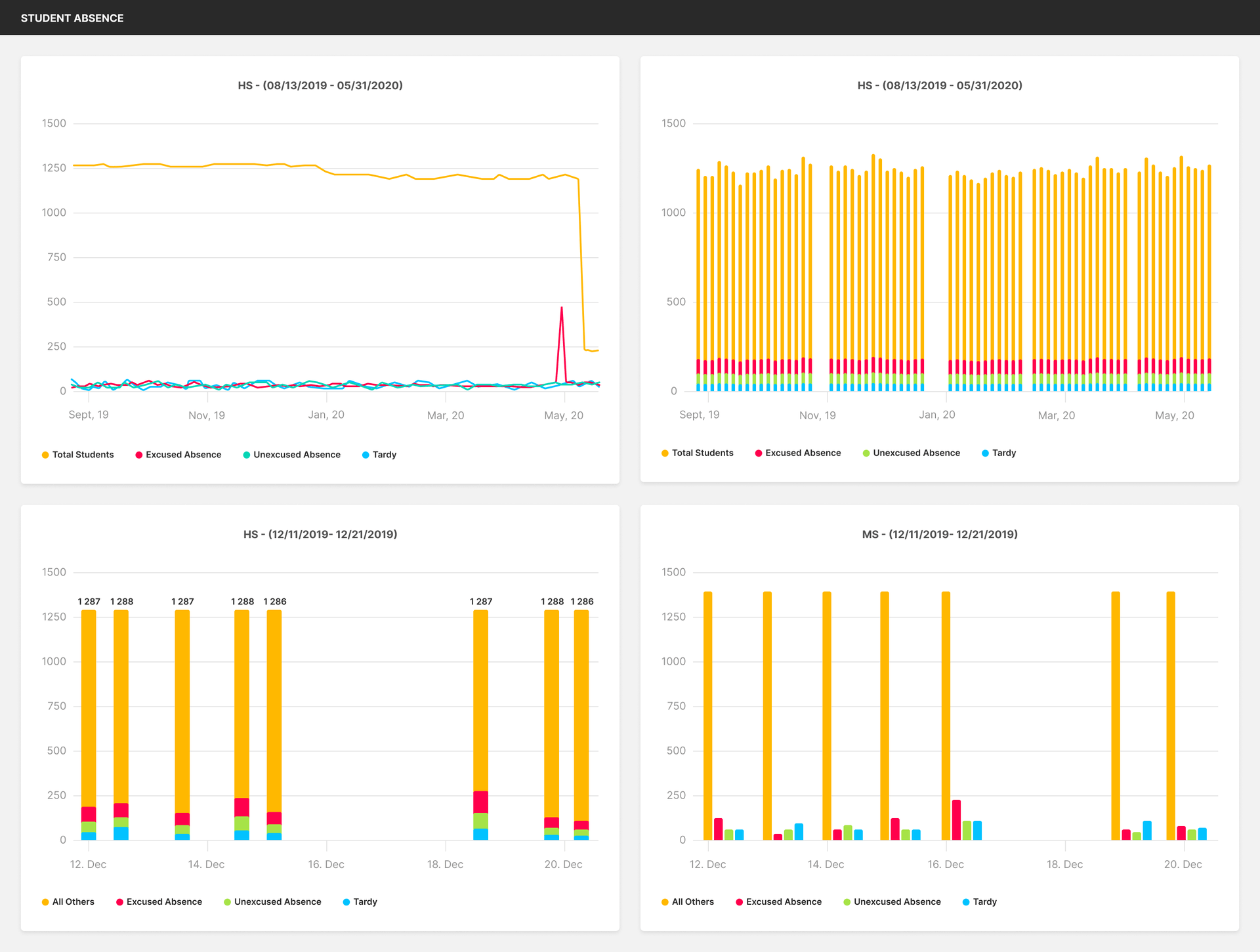 Ideally, the reports are customizable, giving users the opportunity to tune them however they see fit.
What Are Your Options?
There are two main ways you could go with a student information system. The first one is just buying any of the available ready-made systems. The second one is hiring an eLearning development company to make one for you from scratch.
Boxed systems are your best bet if you:
Need it fast. It takes time to develop a new SIS. A ready-made system, on the other hand, can be bought and deployed relatively quickly.

Have a limited budget. Making a new software product, especially as extensive as a school management system, isn't cheap.

Don't have the IT resources. Maintenance of a boxed SIS is typically the responsibility of the vendor.
And this is when you should look for a custom system:
You're playing a long game. The maintenance costs for a turnkey SIS are generally lower than license payments for a ready-made one. As a result, in the long run, a custom system is cheaper.

You have unique needs. Boxed systems mostly use a one-size-fits-all approach to expand their potential customer base. As a result, they are severely lacking when it comes to filling the unique needs of some customers. Turnkey systems are built to the client's requirements and have no such drawbacks.

You are a private educational institution. A public for-profit organization will benefit from the increased valuation that is gained by having a unique piece of intellectual property.
Here's what you need to look for in a boxed system:
Feature set. There is no point in buying an SIS if it doesn't do what you need it to. Check out the vendor's website and consult with their team to understand whether the capabilities of the software fit your needs.

UI/UX Design A school administration system is intended to be used on a daily basis. As such, it should be easy to use, otherwise, it might increase the workload, not decrease it.

Reliability The student information system should be accessible at all times and have backups to ensure that your information isn't lost. Continuity of operations plan (in case of a force majeure) would be a welcome addition.

Support. This includes the involvement of the vendor in keeping the system up and running, from implementation and training to post-launch updates and technical assistance. Often the vendors offer several different support plans, they might also arrange a custom one just for you, although this is more likely to happen with a custom system.

Scalability. Suppose your district wants to buy a new school management system. You test one in a certain school and everything goes well, but when you implement it in more locations, its speed takes a nosedive. Make sure that the system is as efficient in 30 schools as it is in one.

Cost. Costs are relative: 1000 dollars for a pencil is too much, whil