How Is AR/VR Changing the Landscape of UAE's Restaurant Industry?
Published: December 11, 2020
Updated: April 26, 2022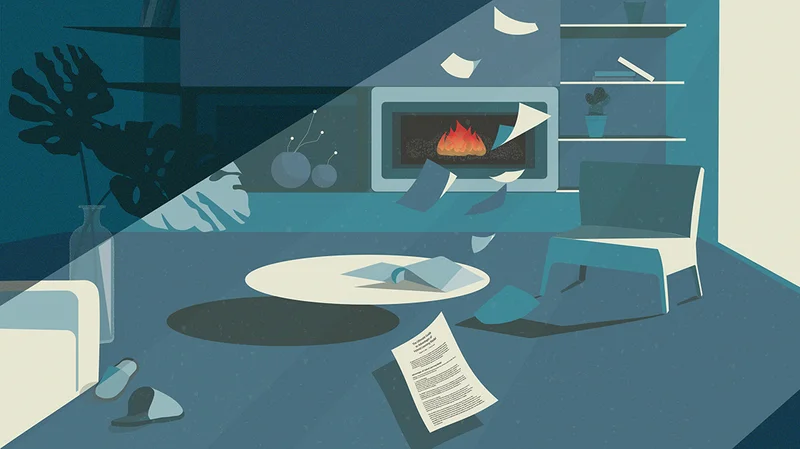 In this article we discover how emerging tech tools Virtual Reality (VR) and Augmented Reality (AR) have significantly changed the way how restaurants in UAE offer a great customer experience and modify many aspects of their business.
The AR/VR market has grown so much that studies have estimated its value to cross $61.4billion by 2023. It is evident that AR/VR has entered nearly every field such as gaming,entertainment, healthcare, digital,education, utilities, marketing and etc. Emerging technologies like AR/VRhave significantly changed the way how restaurants offer a great customer experience. Apart from allowingvisitors to offer food with complete confidence, tech tools such as AR/VR are also modifying manyaspects of the restaurant business.Bareburger, a famous burger chain in the US and Dubai is one of the first few restaurants to help visitors see their items right in front of them, prior to order placement. The Snapchat World Lenses will allow customers to scan the Snapcode that will place the virtual dish on the table. The dish is resized and mixed with other filters. The AR lenses enable diners to review dishes from any angle they want to view. The restaurant plans to give out of 5000 Snapcodes to give a quick glance to the customers at the menu. The Snapcode can be scanned by anyone who wants to play with the lenses, however, the real foodie can use a physical ticket and turn it into the real version for free. Another restaurant, Kabaq, is a food-focused VR company that was launched in 2016. The idea of Kabaq came into existence after the dishes at the Turkish restaurant had to be explained to a friend, a tough job without the use of visuals. In layman's terms, AR/VR is a technology that aims to introduce digital elements, such as video or sounds effects, computer-generated graphics, sensory projects, and haptic feedback to the real world. This is done to deliver an impactful and engaging customer experience, which is made possible through the camera, smart glass, smartphones, and smart lenses. There are a number of sit-up restaurants that have used AR/VR technology to offer a remarkable customer experience. Bareburger is one of the first food chains which offers a 3D image to its users.
AR Food Menu
The food menu incorporating AR is an effective marketing tool for any restaurant type, from famous fast-food chains to high-end fine dining. Customers are heavily reliant on the menu to let them analyze, compare, and select dishes. Also, space considerations restrict food businesses to add a bunch of pictures or information on their menu cards. This makes businesses rely more on word-of-mouth, reviews, and in-house staff to fascinate visitors and sell dishes. However, the newest trend in food marketing is the AR food menus that help businesses drive sales and enhance the customer experience. This is how AR/VR in food menu help restaurants:
Better prominence: AR food menus can be personalized to demonstrate information about every dish, for instance, 360-degree visualization, nutrition and calorie information, ingredients used, portion sizes and etc.
Upsell: AR food menus can assist restaurants to sell greater items. Food apps can be programmed in such a way that suggest ideal complements to chosen dishes, for instance, beverage, appetizer, dessert combos or etc.
Promotion: AR food menus can be used to market discounts, specials, happy hours and etc. to customers.
Better customer engagement: AR food apps can be personalized to show rich information on demand, unlike the case with traditional food menus. Restaurants can make use of video content such as chef interviews, cooking videos, and customer testimonials to indulge customers and increase brand visibility.
Increase customer satisfaction: AR food menus serve as an effective tool to collect important data about customer preferences. Food apps with AR may include built-in features that give data on special dishes, the amount of time spent on reviewing marketing features, and collect data from surveys that give important information to business owners.
Identification of Niche Customers
AR food apps are a remarkable way to remove any type of language blockade while connecting distant customers. These apps can be personalized for various languages. Furthermore, adding nutrition information can result in better customer engagement. Restaurants can allow customers to look for food as per their specific needs such as religion-based food, food for diabetic patients and etc.
Advertisements for Restaurant Business
The advertisement works as the major driving force to help restaurant businesses successfully. Nevertheless, using the latest technology and techniques gives restaurants a jolt in a positive direction. Added VR/AR into a restaurant helps to give a much-needed boost to customers. All you have to do is position a camera in front of it and it will start showing videos of delicious food served at the restaurant.
Potential for Entertainment
A few restaurants have incorporated the table-top menu method. As per this approach, the restaurant owners servevirtual games on the table. Surveys have suggested that nearly 10 percent of customers play virtual games that bringadditional revenue for the business. This is one of the best ways that entertains customers and keeps them busy whiletheir food is prepared.
Streamlining Employee Training
One of the most obvious pay-outs of AR/VR technology is the use of it for thorough and consistent employee training. VR can make a detailed visual word for restaurant staff to interact safely with their regular job surroundings, while physically and mentally learning the tasks needed. On the other hand, VR/AR can enable simultaneous training and development. Studies have revealed that AR can assist subjects to visually estimate serving sizes. Repair and maintenance have profited by providing AR headsets to technicians to arrange products without being physically on-site.
Experiential Marketing
Over the past years, experiential marketing has changed the construction and purpose of hospitality and food-driven events. Experiential marketing develops a way for restaurants to engage visitors with the brand, connect with new customer segments, and create bigger brand awareness. It also works as a great mechanism to accumulate customer feedback.
If you're looking for a company that providesAugmented and Virtual Reality Services and otherSoftware Development Services —contact us.
Be the first to receive our articles