Benefits of eCommerce & NetSuite Integration
Published: January 22, 2021
Updated: April 26, 2022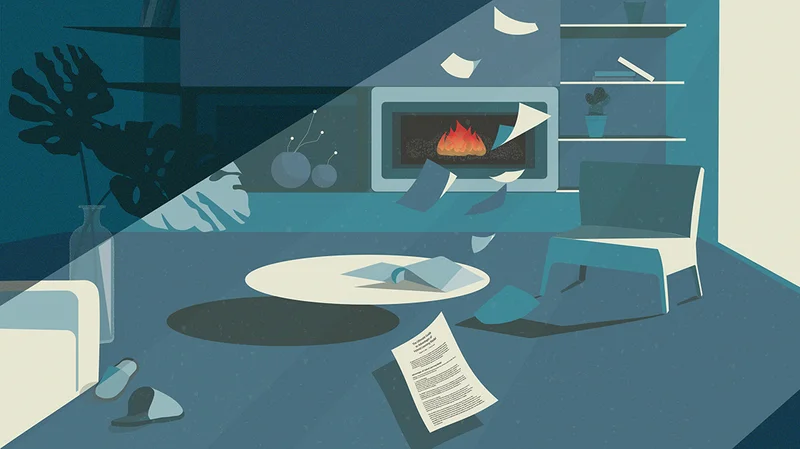 There is no doubt that online stores have entirely changed the way people used to shop. In the old times, buyers used to roam around the market to find out the desired good, but now with just a click, the customers can buy almost everything. The reason behind this drastic change is the ease & convenience that e commerce businesses provide.
It has not only altered the shopping pattern of customers but businesses all over the world have also adopted the change. Another reason for this change is the ever-evolving preference of customers. Customers now look for easy ways when it comes to shopping. However, it is not only beneficial for customers but businesses are also reaping advantages from this new buying trend.
However, we cannot deny the fact that eCommerce businesses are growing rapidly, more & more companies are now opting for it. In simpler terms, it has become the new norm of the industry. It has left an incredible footprint on our society. As its usage is growing, its handling is becoming more difficult. But don't worry there is a hack for you, with the help of NetSuite you can easily manage the growing demand of your customers & can stay agile in an ever-changing market.
Keep on reading there is a lot more for you.
What is Net Suite?
Before knowing about the benefits of Net Suite integration it is necessary to have some basic knowledge about it. Let's start! NetSuite is the world's leading provider of business management technologies which are cloud-based. It includes the features as customer relationship management, enterprise resource planning & e commerce solution. They aim to provide a specific solution for companies focused on selling the products online. In other words, it provides a comprehensive business management suite allowing the companies to run the business smoothly while providing customers with the best experience. Moreover, with NetSuite, you can easily reduce the overhead cost while operating more efficiently, profitably & quickly. Besides, it's a great choice for online stores looking for ways to succeed. From product recommendation to purchase support, you can manage everything proficiently.
Benefits of eCommerce & NetSuite Integration
If you are planning to integrate Net Suite for your online store let us break the ice for you, it will benefit you in every possible manner including the front & back of the house operations. Not just this, integrating eCommerce platform with operating software, results in greater efficiency, administrative savings, customer self-service option & higher conversion rates. On top of this, NetSuite offers business to business companies with software as a service application that also includes ERP, accounting, CRM tool having a specific application for distributors & manufacturers. However, once you will integrate your e commerce platform with Net Suite, you will enjoy the following benefits.
1. Customer Data
By integrating Net Suite & e commerce, you can easily gather the information of your customers including their preferences & choices making your website user friendly. With such data, you can make marketing strategies as well as attracting more customers than ever before. Not just this, with the feedback & responses of customers you will identify where you need to make changes as this industry evolves almost on daily basis. Also, by observing the behavior of customers through gathered data you can add other value-adding features in your online store.
2. Enhanced Communications
Whether it is an online or physical store, when it comes to business communication is important. NetSuite allows you to communicate easily. In other words, with its integration, your internal & external communications will be enhanced. The company's CRM & ERP system can easily communicate bi-directionally making the information available for every department involved. Also, you can access real-time data whenever needed. Above all, your online store will be automated with improved businesses process. Before the advent of this technology people used to manage their businesses manually but thanks to NetSuite, your workforce can now focus on other areas of business rather than focusing on management only.
3. Increased Customer Trust
Customers will only buy from the platforms where they think the payment is secure & they will receive what they have been promised for. It is human nature. Net Suite, allow the online stores to have an efficient & automated platform for sales that help customers in building trust. Moreover, with this system your information related to inventory will be 100% accurate & the order processing will also be streamlined. On top of this, the customers can easily connect with shippers on their site directly through the third party connection for scheduling the deliveries. The amazing part is that nothing will be manual, all the calculations are automatically made with discounts, pricing & incentives.
4. Better Working Environment
If you want to increase the productivity of your employees provide them with a healthy working environment. The best way to do so is to provide them with easy to manage systems. With NetSuite, you can easily eliminate the mind-numbing administrative tasks so that employees can enjoy their time at work. Moreover, for managers it will become easy to manage the business, they can upgrade & post the content easily. The most difficult task is to update the information of each employee manually; however, with the help of this system employees can update their information easily.
5. Managing Multichannel Sales
Nowadays, more & more B2B companies are expanding their operation & turning into multiple channel sales. Marketplace platforms like Amazon & eBay give firms additional outlets to sell their products online. There are also many speciality B2B platforms that feature the products of many sellers for janitors, building contractors, landscapers & other service providers. Clarity e commerce do not only provide marketplace platforms or storefront, but it can be used to publish the products on huge platforms as well including Amazon & eBay.
Final Words!
The lists of benefits do not end here; there are other numerous benefits as well which you can avail by the integration. It is not about benefits only, the world is evolving swiftly, if you want to stay ahead in the game it is necessary to adapt the change & make your business processes more smooth & efficient.
Aristek Systems has expertise and offers a complete solution for truly integrated NetSuite B2B eCommerce. To find out more, please contact our professional team.
FAQ
What Is a Net Suite?
Net Suite is the world's leading provider of cloud-based business management technologies. It includes the features as customer relationship management, enterprise resource planning & e commerce solution. On top of this, with Net Suite, you can have, shopping cart, self-service account management, gateway functionality & shipping integrations.
What Is SuiteCommerce Advanced?
SuiteCommerce Advanced also known as "SCA" is NetSuite's top tier fully-integrated e commerce solution for online stores. It unites e commerce with ERP & core operational systems, customer support and financials, inventory & order management, marketing & many more.
Is Net Suite Similar to Any Other Technology?
Yes, there are many alternatives to Net Suite including:
Epicor ERP
SAP Business One
Sage Intact
QuickBooks Online
SAP ERP
Be the first to receive our articles